New Bands You Should Know, plus Local Music History 1960 – 1995, and a History of Local Public Access Music TV
Night Marchers, Calico Horse, Hotel St. George, the Howls, plus Bands That Mattered: Tell-Tale Hearts, Puddletown Tom, Rosie & t/Originals, the Monroes, Brain Police, That '80s Club, & DIY TV
Night Marchers, Calico Horse, Hotel St. George, the Howls, plus Bands That Mattered: Tell-Tale Hearts, Puddletown Tom, Rosie & t/Originals, the Monroes, Brain Police, That '80s Club, & DIY TV
Contents:
1 – New Bands You Should Know: The Night Marchers, Calico Horse, Hotel St. George, the Howls
2 – The Tell-Tale Hearts: Gone For Good, Or ???
3 – Remember Puddletown Tom?
4 - The Monroes: Inside Story Of A Local 1-Hit Wonder
5 - The Brain Police: San Diego's '60s Psychedelic Cops
6 - San Diego's First Rock Stars: Rosie and the Originals
7 - John Lennon Loves Rosie, guest blog by Bart Mendoza
8 - That '80s Club: Straighta Head Sound
9 - Do-It-Yourself-TV: A History Of Local Public Access Music Shows
---
NEW BANDS YOU SHOULD KNOW – THE NIGHT MARCHERS
After Rocket from the Crypt and Hot Snakes disbanded, John Reis - aka Speedo - had a son, Tiger, cofounded the North Park club Bar Pink Elephant, and built a recording studio/rehearsal room in his backyard.
The Night Marchers is the newest band project from Reis, who first came to prominence with Drive Like Jehu and Pitchfork. "Even after Rocket From The Crypt and Hot Snakes ran their course, I knew I didn't want to stop playing music," Reis told Billboard.com. "I like collaborating, and I wanted to be part of a band. I wasn't interested in becoming a bedroom artist. I also love to play in front of people."
The band also includes guitarist Gar Wood (Hot Snakes, Beehive and the Barracudas), drummer Jason Kourkounis (Hot Snakes, Mule), and bassist Tommy Kitsos (CPC Gangbangs), who lives in Philadelphia. Reis's radio show, the Swami Sound System, airs on FM 94.9.
Asked if he misses the now defunct Rocket from the Crypt, Reis told MyFoxKC.com "I do have a little regret in that now that we don't play together I don't see those guys anymore. JC2000 moved to Belize, Apollo 9 is a schoolteacher, Petey X is doing merchandising for tons of bands, Night Marchers included. N.D. I still see quite often, and Mario owns an amazing record store in San Diego called Thirsty Moon."
CALICO HORSE: Calico Horse contains members of the Clock Work Army, along with Goodbye Blue Monday singer Matt Mournian and Emily Neveu as keyboardist/guitarist. Most locals consider the band to be Clock Work Army under a new name.
Neveu and guitarist Scott Wheeler began writing the songs that were to be Clock Work Army's first album. Wheeler, however, moved Portland, and Neveu began working with producer Pall Jenkins, of the Black Heart Procession. Calling themselves Calico Horse, the group is rounded out with bassist Dave Pettijohn, singewr/guitarist Matt Mournian, and drummer Tom Peart (no relation to Rush's drummer).
HOTEL ST. GEORGE: Hotel St. George is fronted by Matt Binder, of Vinyl Radio, and Erik Visnyak, of A Weeks Worth. After incorporating Simon Leader and Brian Riley, they made their live debut at the Casbah on November 30, 2007. Their debut EP, produced by Mike Kamoo of the Stereotypes, is called Yipee.
THE HOWLS: Two-man teen band the Howls are fronted by singer and guitarist John Cooper. Drummer Dave Gargula has also played with several Christian bands, including Heaven Is for Sinners and Upon His Coming, and is also a veteran of the San Pasqual High School marching band.
---
2 – OLD BANDS WHO MATTERED: THE TELL-TALE HEARTS
The Tell-Tale Hearts evolved from an earlier band called the Mystery Machine, featuring Mark Z (later of Manual Scan and the Shambles).
"They had never seen anything like them in San Diego," according to the liner notes of High Tide: The Tell-Tale Hearts Anthology, 1983-1986. "And what they saw began to shatter the boring, stultifying sameness of the local music scene into a million pieces. The wild-eyed singer snarled and leapt about like a monkey, all the while shaking a pair of maracas and banging on a cow bell, wine bottle, or beer can."
"The drummer hid behind a relic of a kit and pounded his tom-toms like they were tribal war drums."
"The tall, red-haired guitarist snaked about on stage, by turns stroking and stabbing at his instrument. The organ player, his hair completely covering his face, kicked at his amplifier and rolled on the ground, wrestling with a harmonica. And the long-haired bass player sneered at the crowd from behind a pair of sunglasses, looking positively wicked."
"There was certainly nothing on MTV which could have prepared them for this."
The band split in 1986, quietly slipping into the stuff of garage band legend.
In 1994, they partially reunited to take part in a five-date West Coast tour to promote their High Tide anthology. However, with Bill Calhoun living in the Northwest and bassist Mike Stax's reluctance to participate, the odds seemed slim for any further shows.
On November 11, 2004, the Tell-Tale Hearts reunited for their first performance in over ten years. "It wasn't advertised at all, we only emailed a few friends about 48 hours ahead," Stax said of the group's surprise gig. About 30 people saw the band play a set at the Ken Club. "We didn't even rehearse beforehand; it was all thrown together in less than a week."
The gig came about from an offhand suggestion by Nick Phillips, head of Australia's Corduroy Records (owner of the only vinyl-pressing factory on that continent) and singer for the band Shutdown 66, who was coming to San Diego as part of a tour. "They used to come see us play in '84 and '85 and cite us as one of their inspirations. Nick's record company released some Tell-Tale live stuff."
The reunion included four of five original members: singer Ray Brandes, guitarist Eric Bacher, drummer Dave Klowden, and Stax. "[Organ player] Bill Calhoun lives in Carson City, Nevada, now. He has kids, and I just couldn't talk him into it," according to Stax. "Nick [Phillips] called him from Australia and was even going to fly him out, just to do a few songs, but he just couldn't be talked into it."
The band agreed on playing three songs: "Hey Tiger," "At the River's Edge," and "That's Your Problem." As audience requests were shouted out, they ended up playing others, including "Bye Bye Baby" and "Cry."
"We could barely remember chords," said Stax, "and it slowly got worse as we went on. I gave up halfway through 'Our World Is Upside Down.' I just couldn't remember it."
When I asked if the Tell-Tale Hearts have any plans to record together again, Stax laughed. "Definitely not...I still think there's nothing sadder than a bunch of guys in their 40s trying to relive their glory days and make money."
That's why news of the September 2007 Tell-Tale Hearts reunion caught many fans off guard.
"In the past, I didn't see any point in us reuniting," says Stax, who also serves as editor of the '60s music fanzine Ugly Things. Stax chose to concentrate on his current combo, the Loons. After a year-long break from the Loons (while Stax and his wife had a baby), he changed his mind.
"In that time, I reflected on my musical past a bit, and I thought, "Why not, it might be fun.'" Stax acknowledges that the possibility of making a little extra cash appealed to him. "Unfortunately, all the profits have already been spent on hair replacement, Botox, and liposuction," he jokes.
Adams Avenue Street Fair talent buyer Steve Kader engineered the reunion after an unsuccessful attempt in 2006. The Tell-Tale Hearts reunions took place September 28, 2007, at the Casbah, and at the street fair on September 29.
According to Brandes, offers have come in for more shows, but Stax is adamant that these two will be it. Though a vintage live track will be released on a compilation disc by Italy's Misty Lane Records, Stax dashes hopes for any new recordings.
"This is all just a big last 'f*ck you' to all those people that wouldn't give us the time of day back then," laughs Stax. "After that last show, [it's] straight back to my job as a Wal-Mart greeter."
(Jay Allen Sanford, Bart Mendoza)
---
3 - REMEMBER PUDDLETOWN TOM?
"The San Diego sound of old was a working class and slightly-depressed sound," says documentary filmmaker Jensen Rufe, who from1991 to 1996 played around town with Puddletown Tom. "It featured a sonic assault of guitars, often with that 'Ditch Digger' chord John Reis [Rocket From The Crypt] used, a weird, dissonant diminished grungy D chord." He says a similar diminished chord characterized the playing of Pinback's Rob Crow (then of Heavy Vegetable and Thingy). "We were friends back in the day. We once carpooled together to a job we had for Greenpeace, gathering petitions outside grocery stores, but we both quit after the first day."
The native San Diegan spent the last few years living in Eureka – in Humboldt County – and his new hour-long documentary "Rural Rock & Roll" looks at that town's "very isolated but self contained - and unbelievably varied and vibrant – music scene."
Rufe says Puddletown Tom might have survived, had it formed in Eureka. "We fell victim to not really fitting in with that 'San Diego Sound,' not that anybody ever told us what we were supposed to sound like. Audiences – and other musicians – just didn't really respond to the weirder Beefheart-type stuff we were doing, because it didn't fit the local mold. The difference in Eureka is that they'd come out and support your band irregardless. Even if you were a 12-piece accordion Polka orchestra."
---
4 - REMEMBER THE MONROES? The Inside Story Of A Local 1-Hit Wonder
"Could you be the one I'm thinking of?
Could you be the girl I really love?
All the people tell me so,
but what do all the people know!"
(The Monroes, "What Do All The People Know")
"To me, my whole life was just destiny," says Eric Denton, one-time keyboardist for 80's pop faves The Monroes. "I just felt I was destined to be a rock star and there was just no doubt about it. And it all kind of came to a crushing end when The Monroes basically fell apart."
Born in Lansing Michigan, Denton moved to Ventura CA in first grade, beginning extensive piano lessons from the age of eight. By junior high, he already had a band that played school dances and then, in the late '70s, his family moved to San Diego. He says he knew he wanted to be in the music business but was equally interested in the business of music.
"I've always been an organizer and an entrepreneur. In high school, I started my own booking agency, getting cover bands into bars and stuff. Plus, I had a bunch of lighting equipment from a band I'd been in and I started renting it out to other groups."
At the end of his high school career, he was listening to The Beatles, Styx, Uriah Heep and Deep Purple and playing in a band called Peter Rabbitt. "We put on makeup. Not like Kiss but, you know, eyeliner, blue and silver stuff. I remember getting whistled at by guys. An older guy tried to pick me up in a bar in New Jersey one time."
The musician in him enjoyed the gig but his business intuition told him that much more was possible. "I figured out that the bottom line is you're nowhere without a product, a tape. I vowed to go into the studio and hone that aspect so, when I came back to San Diego, I bought a recording studio, Accusound, on 42nd and El Cajon."
His goal was to form a studio band that would never play cover tunes. He had a specific sound in mind, a mix of synthesizers and hard rock. "I really appreciated a finely crafted commercial song, with a heavy edge to it. A song like [Queen's] "Killer Queen,' that everybody can like but still has that edge to it."
While recording other groups, he met several talented players and writers. He was particularly impressed with bassist Bob Monroe, who he says had "A strong personality. In essence, we were the start. You could argue whether it was 'we started a band' or 'I joined with him.' But it turned out to be a good combination."
Would Bob Monroe say that he formed the band himself? "He might. As the band grew and grew and grew, so did the egos. When Bob was being interviewed through the years, it turned from us starting a band to Bob Monroe hand picking his group. But, anyhow, at the time I didn't care because I just wanted to be part of a great band."
Next to join was Rusty Jones. "He had several songs on [KGB FM's] Homegrown albums that he'd recorded at the studio. Next we [hired] my old drummer from Peter Rabitt, Jonnie Gilstrap. Then the quest was on for a very long time for a lead singer."
They settled with Jesus Ortiz, aka Tony Monroe. "[Tony] had one of the most beautiful voices, and could make any song, good or bad, sound great." He notes that "Bob did a lot of the songwriting. I wasn't very good at that part yet."
At Accusound, they recorded several original songs. "Bob and I took our tapes and went knocking on doors up in Los Angeles. Bob had already been signed to a publishing deal and he had connections. A guy from a publishing company [MAM] up there named Jon Deverian took us on and became our manager. He was our Brian Epstein."
Deverian got them signed to Alfa Records, a small label mainly based in Japan. "They gave us a lot of personal attention. We'd call up and they'd have our music playing on hold."
One of their newest songs was "What Do All The People Know," written by Bob Monroe. "I had liked it from the first time Bob hummed the melody over his acoustic guitar, while he was leaning on my desk at Accusound. He didn't even have the lyrics written yet. But soon we were arranging it...I had a keyboard line throughout the song that was strong and felt good, and I remember suggesting we start the song with just it and the vocals. Bruce liked it and had the guitar play [the line] toward the end of the song as well."
"And when I called you on the phone,
you said that I could be the one.
But here I'm standing all alone,
and you're out lyin' in the sun."
("What Do All The People Know")
January 1982: The band entered Chateau Studios with one-time Doors producer Bruce Botnick and Stones engineer Alex Vertikoff. "Things were going so fast, we hadn't even signed the recording contract yet. When we were starting to record, Jon plops this thick wad of paper on the table at the apartment they [Alfa] put us in and says 'sign.' While flipping through several pages and reading some nasty looking legal jargon, I voiced my hesitance. Jon finally says 'Look, I own a lot of real estate. If something goes wrong, sue me.' "
The label ended up preferring the original demos. "For 'What Do All The People Know,' we took the half inch 8-track demo that we had done [at Accusound] and we transferred all those tracks onto a 24-track, re-did the vocals, put some guitar parts on it, put some hand claps on. What you hear on the radio is eighty percent the original demo that we did, in a cheap little 8-track studio."
The single came out late '81 and garnered immediate, and constant, airplay. Here in San Diego, it was inescapable. "We were number one on a bunch of radio stations. We were number fifty on the charts but that's just because the label couldn't get the records out there."
Within weeks, they were appearing on the Merv Griffith TV show as well as opening for Greg Kihn, The Motels, Rick Springfield, Toto and others. They were invited to record a song for a Yoko Ono tribute album, got listed in Billboard as a Top Album Pick and, locally, they landed a tune called "Stones Against The Rain" on 91X's "Sand-Aid" album (a benefit for African famine relief).
Recalling some of the high points, he says "I remember [playing] Bakersfield, and standing in front of 20,000 people. Warming up for Springfield, of course. We were looking down in the front row and seeing masses of girls singing the lyrics to our entire album! I remember going back to the hotel room and the police are coming because there's fifty girls crammed into the hotel room!"
Everyone in the group was convinced that they were riding a rocket straight to superstardom and quit their regular jobs. "[Then] we were all up at Alfa Records one day, storyboarding ideas for our videos we were about to shoot. Our girlfriends overheard the secretaries discussing what they were going to do now that Alfa was pulling out of the USA. We weren't supposed to hear this. This was the beginning of the end for The Monroes."
The label ended up selling The Monroes' contract to CBS. "They offered us like five or seven albums [and] we had $50,000.00 total upfront cash money from them but that kind of money goes fast, especially when you're out buying synthesizers and stuff. Then we came back to San Diego and suddenly everybody wants to be our friend. Especially drug dealers...the heavy hitters around town walk up to you after a show and they're, like, lining you up with all you can do. Pretty soon, some of the members started falling into that scene."
Not that Denton is claiming to be an angel of sobriety. "Yeah, I got into it a little bit [but] I never let it affect my life that dramatically."
(Denton in 1999)
"Tell me am I getting in too deep,
every night I'm talking in my sleep.
Lately I am so confused,
I really don't know what to do."
("What Do All The People Know")
Denton says that CBS sat on their contract from 1982 to 1984 and did nothing. The group's rep at the label had no incentive to push The Monroes since he hadn't been the one to discover them. "He told us 'I'm assigned to you but I don't like you.' " They recorded on their own but they had to play with other bands to make money since the only checks coming in were issued to Bob Monroe.
"Here I was, a kid realizing that I had done all this work in organizing the band and being the organized one and realizing that the songwriter was going to get all the money, basically. Especially the writer of the hit song, he's the one who's going to make all the money. That came a a shock to me because, you know, junior high, playing in bands, everybody's all for one, 'we're all a team.'"
"To Bob's credit, he did try to give us publishing [rights], to split the publishing with everyone, but it never happened. I don't know if there ever was any but I never saw a dime."
Money wasn't the only problem. "Bob became increasingly harder to work with. He was hanging around the wrong crowd. And he was in the spotlight. I really miss the early days, when it was really Bob and I behind the controls at Accusound, staying up later than most of the guys could, dialing in the sounds that made the success we had...now Bob became more aggressive at rehearsals, yet he was late, didn't look good and [was] indecisive."
As more time went by with no new record, the band's prospects looked bleak. They were even sued (unsuccessfully) over their name by another Monroes, temporarily forcing them to adopt the moniker "Man To Man."
There was also a lack of new material. "Bob, for about a year and a half there, hit a songwriting drought. Here's the guy who had written the hit song...I ended up going to Bob's house and saying 'Okay, you're writing a song today.' And I'd sit there with him, I'd bring coffee, I'd go down to [get] his bass out of hock, his amp out of hock. I would bring him cassette machines and blank cassettes."
What does Denton think caused the creative block? "I know what it was, the partying and stuff." Finally, he says, "I even started bringing in external songwriting. We actually cut a couple of songs from other musicians."
I ask if that isn't usually a sign of desperation for a band. "That's an interesting thought [pauses and frowns]. I guess that could be. I always considered as long as you put out good music, it doesn't really matter where the songwriting comes from."
The group badly wanted out of their CBS deal so they could move to another label. "We signed an agreement with them that we wouldn't have to pay back the $50,000.00 and we wouldn't force them to put out any albums, which they weren't doing anyway." When Rick Springfield's manager Joe Godfrey expressed an interest in them, they were pleased and decided that this would be very good for the band.
Their original manager, Jon Deverian, was not as pleased. Ultimately, the deal with Godfrey fell through and they found themselves with no manager at all. "It's a shame. [Jon's] a good guy and he did a lot for us."
Rusty Jones was the first member to officially quit. "[He] was very frustrated. He really felt his song should have been the hit." Then Denton got a note from singer Ortiz. "It said 'I've got to go find myself, I love you guys but don't ever try to find me or contact me again.' "
Gilstrap was next to exit, though various versions of The Monroes still played out, even after Denton himself left the band. "I didn't want to ever let go...even now, I want back there so desperately. We really did have a musical charm, we really did work together so well, we had musical magic. But as quickly as we came together, we lost it. Lost it like in a puff of white powder. Lost it in the success and the egos."
"It was like this meteoric rise and then it just went like this [points down]." Was there ever a specific moment that it occurred to him that The Monroes were a one-hit wonder? "Oh yeah, sure. Probably when CBS sat on us for two years. When we were no longer signed and the record contract was over." The band finally dissolved completely around 1988.
Disillusioned with the record business, Denton decided to quit performing. He'd already bought into Music Power, a retail equipment store, starting as an employee and then buying the business outright when owner Don Hopkins moved to Denver in 1985. "I didn't do it with Monroes money. There was none. I borrowed it from my grandfather."
He saw a local demand for rentals and changed the focus of the shop, increasing profits dramatically. Within a few years, he also bought Guitar Trader, originally just for its location. "I couldn't believe that anybody could do a million dollars a year just in guitars but the place was a gold mine. Guitarists are funny, they can never have enough guitars."
Soon after buying it, he had an idea for an in-store promotion at Guitar Trader. He'd played with a singer named Elaine who was now working for Chrysalis Records in L.A. "Here I am with friends working at a label, I own Guitar Trader...let's bring these label people down to San Diego and [local musicians] can bring their tapes in to be evaluated by an actual label rep! I can help the local scene, give local players a boost and, maybe if they come into my store, maybe they'll buy stuff and I can continue to do this."
He advertised the event with a mailer. "The store manager at the time was also an artist. He drew a picture of a musician holding a record contract and a bag of cash in one hand. The caption was 'What has your music store done for you lately?' He'd first presented it as a front cover [for the mailer] and I said 'No, no, this is not about getting rich and getting a record contract.' So we took that picture and shrunk it and stuck it in the back...there's not one word of print that said 'Somebody's gonna get signed [to a label] out of this.' "
Guitar Trader didn't charge a fee to bring in a tape for review. "The whole idea was to have her play [the tapes] just like she does in her office. She'd listen to a couple of songs and say 'This is crap' or 'I kind of like this.' The funny thing was she called back a couple of the bands, at least three or four. It was kind of exciting...then we brought her back down on a Saturday, and she took in like two hundred tapes. She told my staff 'This time, ship it to my house.' "
"A couple of weeks go by and people who'd given her tapes started calling up Chrysalis and they're asking for her and they find out she doesn't work there any more. The label said 'She hasn't worked for us since the Friday before the day she came down.' And the bands are mad at me, even though she never told me she wasn't [with Chrysalis] anymore!"
I wonder aloud about what she'd get out of supposedly misrepresenting herself, not telling anyone that she no longer worked for the label. Why was she coming down at all, what was she getting out of the arrangement besides a box of demo tapes? "I can't remember. I might have paid her. Good question, actually. I can't remember now. Did I pay her money? I remember trying to treat them like stars. I brought them in a limousine." He says he'd also spring for dinner and an overnight hotel stay.
"One of the bands she called back had quit their jobs. They got all excited and when she didn't work at Chrysalis any more they were upset." A reporter from a local paper called to interview Denton over the phone (perhaps tipped by a rival music store, he feels).
"The reporter said 'You know they quit their jobs' and I go 'well, they're stupid,' and that was what they put in big print, my comment 'they're stupid.'" The article insinuated that Denton had not only soiled Guitar Trader's reputation but had somehow ripped off San Diego players. Included was the drawing from the mailer that featured a musician holding a contract and cash.
"It said that the band had quit their jobs because of a misrepresentation from Guitar Trader...it broke my heart. Here I was trying to do something for San Diego and it turned around and bit me."
I point out that the endeavor was also undeniably designed to increase commerce at his store. "I know that there is the 'commercial' aspect," he wrote in a later email, adding "[but] in my heart, [I] wanted to help San Diego musicians with A&R reps." This is consistent with his history and background - a musician's casual naiveté, operating in tandem with a businessman's acumen for organization and goal reaching.
Denton went on to run Music Power and Guitar Trader. He also launched guitartrader.com online, which he says has been very successful. "What Do All The People Know" is still played often on local radio and college stations nationwide.
"I couldn't bear to quit [The Monroes]," says Denton, "but I didn't like what was left. It was a fraction of its former self. No magic, no class, no nothing. Bob continued on without me as it slowly faded into the pop and crackle of the needle against the record."
Former Monroes members Jesus "Tony Monroe" Ortiz (vocalist) and Rusty Jones (guitarist) have formed a duo, which performs around North County. They're currently enjoying a Friday residency at Delicias in Rancho Santa Fe.
Video, the Monroes "What Do All the People Know"
(repost of an earlier deleted blog entry)
anonymous / radpc711 October 27, 2007 at 9:06 p.m.
I used to play in a band at Bob (Monroe) Davis' house which was next door to the Clairemont library on Clairemont Dr. I played in a band with his younger brother Tony Davis. We played in the living room while Bob played in his garage which was converted to a recording studio. I wasn't allowed in there. I think we played with a guitarist named Art Silva, or something like that. I'm a drummer and my name back then was Paul Pfizenmeier. I go by my middle name now which is Conrad. I'm still playing and my band is called LySDexia. We play classic rock. With very little humility I consider myself the best drummer in San Diego. I've been playing about 37 years and mirror the playing style of Ian Paice.
Anonymous / sdblogger November 21, 2007 at 12:47 a.m.
I hung out with a friend of Bob's...and yeah -I think the partying got out of hand. Bob could be very nice but he had quite the ego. Loved the band coming out of the gate, tho. Very exciting stuff. I remember they had a big gathering at the Halcyon..one of their debuts in town when the record was released. Fun! Here it is 2007...and I'm still in clairemont!
---
5 - THE BRAIN POLICE: SAN DIEGO'S '60S PSYCHEDELIC COPS
The Brain Police were a local psychedelic garage band who, in the late sixties, opened for many national acts, including the Who, the Byrds, Cream, Jefferson Airplane, Strawberry Alarm Clock, Steppenwolf, and Buffalo Springfield.
They essentially spun off from the group the Man-Dells, with guitarists Rick Randle and Larry Grant and bassist Norman Lombardo, who were all still in junior high when that group released its first single in 1965, "Bonnie" (with "Oh No" on the flipside). The trio had also played with the Other Four. They became the Brain Police in 1968, with Rick's younger brother David Randle joining on guitar, and earned a large local following.
Local concert promoter Carey Driscoll recalls "The Brain Police were one of my favorite local bands of the late-'60s. Dave Randle is still around town...his brother David was in the news a lot for getting kicked out of school because of his hair length. He argued that it was necessary for his profession."
"The Brain Police had two lineups," says Driscoll. "Their core was a five to six piece rock band, and for some shows they were supplemented by a black, mixed gender group of singers - and maybe horns, I don't recall for sure - called the Soul Patrol, with whom the repertoire expanded to include a lot of great soul and R&B stuff."
Original Brain Police drummer Tony Johnson later played with Hoyt Axton, Mary Wells, Commander Cody, Maria Muldaur, and others. Later drummer Sid Smith - who had also played with the Roosters - left the Brain Police after their first single, to tour with Roy Head. Rick Randle went on to join Framework, as well as backing up Rita Coolidge with Brain Police bandmate Norman Lombardo. Randle also went on to play with Bighorn, Child, and the Seattle band Randle-Rosberg, which later changed its name to Striker and put out one album, in 1978.
A self-titled album recorded by the Brain Police in La Mesa in 1968 sat on a shelf for over thirty years, until it was released by the U.S. reissue label Rockadelic.
Local music historian Clark Faville can be credited with rediscovering the Brain Police and getting their music in print. His interest in local music essentially began when he found a copy of the unreleased demo album. "It's ungodly," he says. "Ten songs ranging from Beatlesque pop to the heaviness of Blue Cheer. That's the sound I seek out from that era - guitar based heavy rock, blues, pop and psychedelic. Stuff from 1965 to 1973 or so."
Faville's collection now includes rare 45s, albums and live tapes from local groups like Sandi And the Accents ("They were huge from '63 to '66"), the Five Pound Grin ("They became Pale Fire and I have both their 45s"), and the Misfits (who opened for the Stones at Balboa Bowl in 1965), among others. He's also helped gather material for a number of reissue recording projects. "The labels don't pay very much, just a few records and a small fee. But I love turning up rare stuff like this."
Among those reissues is the Brain Police album, reissued by Texas-based Rockadelic Records. "I found their guitar player and he thought it was a great idea," Faville says before playing me the BP's "Election For Mayor." It reminds me of The Lemon Pipers ("Green Tambourine") with distinctly Byrdsy guitars. Lyric sample:
"I'll do the most in town (election for mayor),
I'll drill the hippies down."
My own favorite BP lyric is from "Train Of Love": "You don't know where to run, you don't know where to hide, why don't you ride my train of love."
"The song is about as goofy as it gets," says Faville. Rockadelic has also released music by late sixties San Diego rockers Framework. Faville tracked down band members, obtaining unissued 45s and other material. "I ran ads looking for the bass player for three years before he finally called me. He'd been kind of a transient, moving around a lot. He only had one tape, but it was an hour long reel to reel concert recording. I couldn't believe it. Perfect sound quality."
Faville says he rarely sells anything outright. "I did trade a Brain Police record I got in San Diego, to someone in France. But I'm primarily a collector." Among his favorite memorabilia is an 8X10 photo of locals the Orfuns playing onstage in the sixties, at Ozzy's Battle of the Bands. "That was a big deal in San Diego then. It was a guitar shop and they'd have, like, twenty bands in an afternoon. What a scene that must have been, huh?"
Other labels with Brain Police records now include Shadoks Music (Germany) and the Italian label Akarma, which reissued the original demo album in 2000.
---
6 - SAN DIEGO'S FIRST ROCK STARS
Who was the first famous rock band out of San Diego? Hint - it wasn't blink 182.
In mid-December 1960, "Angel Baby" by National City-based Rosie and the Originals hit number five on the Billboard Hot 100, remaining on the charts for twelve weeks. Singer Rosie Hamlin wrote the lyrics while a 14 year-old student at Mission Bay High School. Hamlin was 15 when the band self-recorded the song at a San Marcos facility. "It was actually an old airplane hangar," recalls Hamlin on her website. "The owner has airplane parts all over the place…he had a corner set up with recording equipment."
"We took one of our '45s to Kresge's Department Store in San Diego," Hamlin recalls. "They had listening booths in their music section where you could preview records…we asked the manager to play our record, and see if he could sell it in his store."
A rep from Highland Records was in the store that day and the label soon signed the group and released the single in late 1960. However, Highland insisted that bandmember David Ponci get songwriting credit, since he was the oldest member. "I do not own the rights to the song," says Hamlin, "but I did obtain the copyright in 1961. Now, I do get the B.M.I. [payouts] and part of the publishing."
This concession took over 20 years of lawsuits to obtain. "[I] got burned, like so many of our peers in those days," says Hamlin.
John Lennon cited Hamlin as one of his favorite singers in a 1969 Life Magazine interview. He recorded "Angel Baby" in 1973 for an aborted album of classic cover tunes, although the track didn't appear until his 1986 album Menlove Avenue (it also appeared on a posthumous Lennon box set). Today, 62 year-old Hamlin lives in New Mexico. She's no longer making public appearances, due to her ongoing battle with Fibromyalgia.
---
7 - JOHN LENNON LOVES ROSIE, by Bart Mendoza (guitarist/vocalist for the Shambles)
It's true. John Lennon had a thing for Rosie & The Originals. He considered their debut single, "Angel Baby / Give Me Love," to be one of his all time favorite records and often spoke of the songs.
Quoted in Rolling Stone (11/23/68), Lennon said of "Give Me Love": "It's an amazing record. It's one of the greatest strange records, it's all just out of beat and everybody misses it - they knocked off the B side in ten minutes. I talk Yoko's leg off telling her this is it, this is what it's all about!"
He would go on to tell Life Magazine in a 1969 interview that Rosie was his favorite female singer. Led Zeppelin were also huge fans and even mentioned Rosie in song, but Lennon went the extra mile and actually recorded "Angel Baby." Here is the release history of the song, including both authorized and unauthorized albums, with two bonus San Diego related tracks to kick things off.
01/24/69 "Give Me Love" – Rosie & The Originals: Although this is just conversation, it counts as it's on countless bootleg CDs - John and Paul discuss this song during The Beatles "Get Back" sessions.
01/26/69 "Do Not Forsake Me Oh My Darling" – Frankie Laine: John Lennon plays a few bars of this song during the Beatles' "Get Back" sessions.
1971 "Angel Baby" – Rosie & The Originals: A quick busked version during John's birthday party found on expanded versions of the bootleg "Lets Have A Party."
1974 "Angel Baby" – Rosie & The Originals: Recorded by John in 1973 during the Phil Spector produced "Rock 'n' Roll" sessions, though ultimately not included on the album. This version (3:11) was available only on "John Lennon Sings the Rock 'n' Roll Hits" (Adam VIII Ltd. Records), a grey market TV-advertised album, with a truly shoddy cover.
19?? "Angel Baby" – Rosie & The Originals: Bootleggers made this 3:11 outtake the title track of a vinyl bootleg L.P (Wizardo WRMB326)
19?? "Angel Baby" – Rosie & The Originals: A bootleg Lennon cassette which includes the 3:11 version of the song.
1980 "Angel Baby" – Rosie & The Originals: A vinyl bootleg LP called "John Paul George Ringo in The Seventies" (Melvin MR12 S) includes the song.
1982 "Angel Baby" – Rosie & The Originals: With no official release in sight, bootleggers issued an unauthorized 45 (Abby Records A80L 739) of the tune, backed by John's version of the Ronettes "Be My Baby." The superb picture sleeve mirrors the album graphics. They use the 3:11 version.
11/03/86 "Angel Baby" – Rosie & The Originals: John Lennon's "Menlove Avenue," a collection of outtakes, included the first official Capitol Records release of "Angel Baby," though in a different longer edit (3:39) then the "Roots" album. Vinyl and cassette only.
04/13//87 "Angel Baby" – Rosie & The Originals: This is the CD edition of "Menlove Avenue," released after the vinyl and cassette.
19?? "Angel Baby" – Rosie & The Originals: A CD bootleg of "John Lennon Sings the Rock 'n' Roll Hits," issued by Chime Records (BADCD160). The 3:11 version.
10/30/90 "Angel Baby" – Rosie & The Originals: The 3:44 version of the song is included on the "Lennon" four CD box set from Capitol Records (disc three).
2001 "Angel Baby" – Rosie & The Originals: A bootleg box set (Vigotone 235/237) "John Lennon: Brandy Alexanders and the Wall of Sound (Rock 'n' Roll Sessions)," includes the "Roots" (3:11) version.
2001 "Angel Baby" – Rosie & The Originals: A second bootleg box set, titled "The Jesse Ed Davis Tapes" (Voxx Records) includes the song plus an additional outtake version.
11/02/04 "Angel Baby" – Rosie & The Originals: Recorded three decades earlier, the song finally makes it onto the "Rock 'n' Roll" album, as a bonus track on the reissue, in a new mix.
2005 "Angel Baby" – Rosie & The Originals: The album "Unbootlegged 08 – Get That Fly" (No Tapo Records) includes the 1971 birthday party busked version.
---
---
8 - THAT '80S CLUB: STRAIGHTA HEAD SOUND
If you're interested in Generation X's one-time foothold on our local scene circa BHD - the Big Hair Decade - try browsing the deepshag.com website. Launched in 2000, Deep Shag Records describes itself as "the label that refuses to sit quietly in one section of your collection."
Though his label is based in Atlanta Georgia, founder Michael Reed spent much of his youth in San Diego – you may know him from his many years heading up the fan cast of the Rocky Horror Picture Show at the Ken Theater (including the 2002 reunion event).
Reed endeavors to reissue music by the bands he grew up with. "It seems hard to believe now," says Reed, "but starting in the early 1980's and continuing into the first years of the next decade, San Diego was home to a thriving rock music scene. The suburbs of El Cajon and Chula Vista were full of young men with pointy-headstock guitars and music collections (on vinyl, naturally)...there was ample testosterone for wine, women and song. Some groups dabbled in the dark imagery associated with 'devil bands', but hardly anyone took it more seriously than pro-wrestling."
Especially revered by Reed is a La Mesa concert venue frequented in the late seventies by groups like Gary Wilson and the Blind Dates, Screamers, POP! and the Zippers.
"I was 14 when I first stepped into Straita Head Sound," recalls Reed. "This club was unique in that it had obtained its liquor license as a dinner theater and, therefore, was able to serve alcohol to the 21 and up crowd yet still allow those under 18 to get in. All they had to do was serve food to meet the legal requirements of 'dinner theater.' This loophole in the law kept the club profitable and allowed many of my age to see their first live rock show."
"My first concert was [a] local headlining band, Assassin. It was amazing. After the concert, my ears rang for hours...I was at the shows every weekend and eventually 'worked' there. Because we were talented, eager and worked for free, club manager Gary Stauffer gave open access to my best friend, Mark Butler, and I. Together, we ran lights and sound for almost every show at Straita Head for close to two years, ignoring curfew, liquor and child labor laws in the process. It was heaven. In addition, I took over promotional duties and ran the fan club for Assassin, [as they] gained exposure by opening for bands like Alcatrazz, Grim Reaper, Precious Metal and Poison."
He remains astonished at the club's ability to stage events patronized by over-21 drinkers partying side by side with underage girls and college students. "Unlike clubs today, there was no inside security whatsoever; no cops posted at the door. There was no need. It was difficult to cause problems there. If you did manage to stir up trouble, there was always an obliging roadie or fan to escort you to the door by your neck."
The venue's marquee reflected an era-specific blending of San Diego locals like Aircraft, Victim, Chalace, Bible Black, Prowler, Ragged Lace, Street Leigel, Britton, Red Alert, Stress, Shok, Snakebyte and Twin Wire, along with bands which came down from - or emigrated to - L.A. "Mickey Ratt played there often before moving to Los Angeles and becoming Ratt. The club also hosted dates for national tours playing San Diego. One of my favorite Straita Head moments was running lights for Riot as they did 'Swords & Tequila.' "
Straita Head Sound moved away from rock shows in 1987, changing format to become a legit dinner theater and, later, a dance hall. "The building was torn down around the same time that Nirvana heralded the demise of 80s rock," notes Reed. "The site where the club once stood now houses office space for a mortgage company - a tragic corporate fate that more than a few musicians fell prey to as local rock hero status gave way to normal life in 90s."
One of Reed's pet projects at Deep Shag is to keep alive the sounds made by one time San Diego headliners Stress, originally formed in 1983 by bassist Josquin des Pres and singer/guitarist Mike Thomas. The secondary guitar position was manned by Tim Nicholson until 1985, when he was replaced by Rough Cutt's Jimmy Crespo, who'd been Aerosmith's temporary guitarist while Joe Perry was estranged from that band. Various drummers came and went throughout the group's history, including Leroy Vega, formerly of Reed's protogees Assassin.
Stress earned regular bookings at high profile L.A. clubs like Madame Wong's, FM Station and The Troubadour, and their shows were attended by Sunset Strip scenesters like Billy Sheehan, Rudy Sarzo and Tommy Aldridge of Whitesnake and Michael Jackson's groundbreaking female guitarist Jennifer Batten. The band never managed to attract major label attention, even after moving toward power pop in 1987, and the lack of success contributed to their eventual breakup.
Deep Shag's catalog includes a Stress compilation featuring recordings from the band's entire career, covering the years 1983 through 1987.
Also available is Stress' 1984 album "Killing Me Night & Day," reissued in its entirety and including unreleased studio tracks featuring their later guitarist Jimmy Crespo. The label is looking for original material from San Diego bands who played at Straita Head Sound and Reed invites bandmembers or anyone with contact information to email him at [email protected]
"In addition to great music," says Reed, "we're putting out comedy, indie film soundtracks and spoken word releases." One of those non-musical projects is "On The Road With Ellison: Volume One," a reissue of a 1983 limited edition vinyl record containing first-person narratives from best-selling author and essayist Harlan Ellison. In a career spanning four decades, Ellison has written or edited seventy five books and over 1,500 stories, essays, articles, newspaper columns and television scripts. He's accompanied rock groups like the Rolling Stones on concert tours, and his novel documenting the music scene, "Spider Kiss, was cited as "the finest novel about the world of rock in the past quarter century" by music critic Greil Marcus.
The Deep Shag CD includes liner notes written by Ellison specifically for this release and deepshag.com features MP3 clips from the recording such as "You're Short" (Ellison, just over five feet tall, mines much humor from being "vertically challenged"). Other spoken word tracks include "Carl Sagan Is A Nifty Guy," "Bugf--k Is A Way Of Life" and "Did You Really Mail A Dead Gopher To An Editor?"
"When Harlan Ellison speaks, nobody is safe," says Reed of the acerbic, sharp-tongued writer. "Those who have been exposed to the unfettered mind of Ellison cannot help but be...outraged and thoroughly entertained." Among the books he's written which have been translated into over forty languages are "I Have No Mouth & I Must Scream," "Love Ain't Nothing But Sex Misspelled" and his anthology of science fiction and horror tales by various authors, "Dangerous Visions."
Harlan Ellison 1980 interview
Straighta Head vets Gary Wilson and the Blind Dates
---
9 - DO-IT-YOURSELF TV: A BRIEF HISTORY OF LOCAL PUBLIC ACCESS MUSIC SHOWS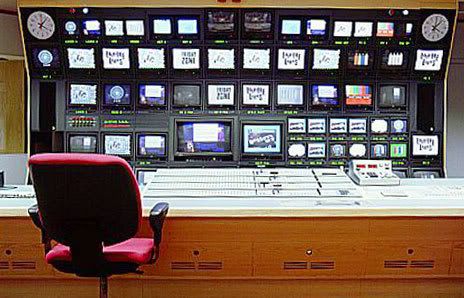 One of the many things we can either thank or curse the U.S. Congress for is public access television. In the 1970s, as TV cable companies were growing into regional monopolies, Congress mandated that larger cable providers must put aside channels for public-produced community programming.
Today, there are over a thousand public access TV stations operating nationwide. When the city of San Diego grants charters to cable giants like Cox and Time-Warner, those companies guarantee this access to the airwaves, training (at no charge) interested community residents to run the equipment and to shoot and produce their own programs.
These shows can be on virtually any subject, provided certain technical procedures are followed and community standards are not violated. Public access producers operate under three basic guidelines - no soliciting of funds, no lotteries and no obscenities, either verbal or visual. Other than that, pretty much anything goes, and this sometimes results in controversies such as when the Ku Klux Klan began producing their own shows for local cable.
In San Diego, this do-it-yourself programming can be seen at various hours on Cox channel 24 (channel 18 in North County) and Time-Warner channel 15. Saturday Night Live's "Wayne's World" and "Goth Talk," while ostensibly parodies of public access TV, are not too dissimilar from the musical fare which has appeared on local access stations.
Channel surfers used to find great amusement at the metalhead antics on Music Underground, where goofy local longhairs tried to say something intelligent (rarely succeeding) between bottom-of-the-barrel music videos, murky sub-bootleg concert footage and manic interview clips.
Club 33 on Cox captured early '80s performing like Manual Scan, NE1, and a memorable Beat Farmers set at the El Cajon Cox studio where Country Dick Montana refused to abide by the "No drinks on the set" rule, pulling beer bottles from his coat every few moments, only to have studio techs keep taking the bottles away from him, on camera, as the band continued to play.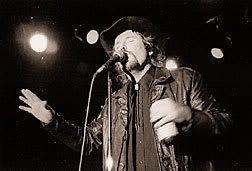 Several Christian rock shows have come and gone on local access over the past few years, plus there's "Yourself Presents," still airing, which features bands taped live at Cox's TV studio, playing along with trippy 60's graphics and occasionally being interviewed by one of the show's hosts.
Dimension Cable used to run their own rock show, "Dimension Video Explosion," and local music booster Brad Cahill paid his own expenses to produce an adventurous but now defunct program called "Songwriter Spotlight." In 1993, the local "Hot Traxx," produced by David Law, earned accolades for showing R&B and urban rap videos and was actually cited as one of the best regional music video shows at that year's Billboard Music Video Awards.
Jason Bang, currently a local stand-up comedian, used to produce a public access TV program called "Leche - The Musical," which aired on Oceanside's KOCT from early 1993 through early 1995.
"The show was a who's who of the early-to-mid-nineties local music scene," says Bang. Each 30-minute episode was shot at venues like Soma ("Len Paul was always fine with me shooting, provided the band was good"), the Casbah ("Tim Mays was always nice"), Bodie's and the Worldbeat Center. "I even shot interviews on the streets of the Gaslamp, at Cargo Records HQ and at the Independent Music Seminar in '93 or '94. We taped live footage of Tanner, Drive Like Jehu, Inch, Deadbolt, Heavy Vegetable, Three Mile Pilot, aMiniature, Swivelneck, Creedle, Boilermaker, Rust and Uncle Joe's Big 'Ol Driver."
He recalls "Since it was public access, we had to work with the crappiest and most unreliable equipment imaginable…It came to a halt when KOCT decided it could no longer fund that area of public access." A possible DVD compilation is in discussion.
"We taped footage of one of Powerdresser's last shows with Denver Lucas in 1994," says Bang, "and I shot the final video interview with him before he disappeared." Lucas was last seen alive by roommates on November 2, 1994, allegedly high on LSD and heading for the cliffs of Encinitas. His badly decomposed body was discovered over a week later off Carlsbad Beach and originally listed as a "John Doe" until fingerprints were matched to music instruments in his home.
"During the interview, he admitted to doing drugs, mushrooms, acid and any other hallucinogenic drugs that he felt like doing. He also put across a message of love. He said 'if you're with someone that you love, tell them now while you have the chance.' Before he passed away, he agreed to do a bit in the TV show called Dear Denver, where he'd answer letters about love and life to anyone that wrote in."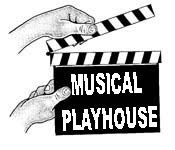 Another San Diego public access show, Musical Playhouse, was cited in 1993 for excellence by the Western States Region Of The Alliance For Community Media. Produced by Pat Samms and then airing on Cox Cable, Musical Playhouse has continued running off and on, featuring local and national music videos, interviews and public service announcements.
Samms herself is not a musician but she's a long time supporter of the local music scene. In addition to producing her TV show, she sometimes books and promotes various acts and events. She says she has a medical background and has studied law, though the latter is a mostly self-taught discipline. "I did legal research in order to file a lawsuit against the owners of an apartment complex I lived in, in Rancho Penesquitas. There were gang members living underneath me, and I have kids. They'd make so much noise, my floor was vibrating like an earthquake all hours of the night."
She says she tried to get the gangster neighbors evicted. "But then I ended up being evicted myself because management was friends with them (the gang members)." She went to court to fight the eviction and ended up being allowed to stay.
Samms spent around ten years maintaining a low key involvement with San Diego bands and venues, operating below the radar so successfully that she feels she doesn't always get credit for things she's done. "Remember in 1993 or 1994 when Park Place [in El Cajon] started having original bands there? I started that for them but I didn't have a contract. I did it for awhile and it went so well, it went from like three people on a Sunday night to two hundred. But I didn't get anything in writing and so [another promoter] saw this great opportunity and they took it over."
Before launching Musical Playhouse, Samms volunteered to work on other producers' public access shows, just to get experience with the equipment and to find crew people she could tap for her own video productions. Then she videotaped local events like Artwalk and put together her own documentary about the homeless in San Diego.
"For the first episode of Musical Playhouse, we had Catch 22 as the first band to play on the show. The lead singer unfortunately died of A.I.D.S. a few years ago. They were great, they even shot a video just for the troops fighting in the Gulf War that we aired. We had The Psycho Rangers and all kinds of bands that were big back then."
Her early shows were shot in the studio, though she soon began going out on location as well. "Once I'd done a few interviews with major acts, record companies and promoters were calling me with more offers and contacts. Finding acts to feature wasn't that hard because who doesn't want TV exposure?"
The programs are usually shot on Cox's bulky well-used 3/4 inch video equipment which is shared by all local producers and which often malfunctions. "Either myself or one of my crewpeople, sometime we have to rig up cameras, recorders, mikes and lights with wires, super glue, duct tape or whatever it takes to keep things running." With limited studio time available and long lines of producers awaiting access, they usually shoot the bands playing live with no rehearsal. "I'll be behind the camera and this is the first time I've even heard the song, these songs aren't on the radio. So I just get right there on that instrument or on the singer, all on the fly and try to go along with the music."
She's done on-camera interviews with performers like Mick Fleetwood, Candlebox and others. Recalling when she was scheduled to videotape an interview with Cheap Trick at the short-lived Coach House San Diego off Friar's Road, she says "When we got there, the room wasn't even big enough to fit us all so we moved out into the back alley to tape. It's not easy to light a dark alley and it's sure not the ideal atmosphere to conduct an interview."
Other risky environments, for both her and the equipment which she's fully and financially responsible for, are live concerts such as Rick Derringer at Adams Avenue Street Fair, The Fabulous Thunderbirds and others. "Especially when they have a mosh pit and I'm trying to tape. People don't care, they'll bump into you and smash stuff. Like at The Scorpions and Alice Cooper, you can see the camera jiggling - we almost lost it a few times. I just stand my ground though. It's hard at The Belly Up too, it gets a little rowdy up front. I have to have another person standing behind me, especially if I want to bend over and do something so I don't get knocked over."
The music focus of the show requires special consideration toward sound recording, even when she's just conducting interviews with bandmembers backstage. "We're going to interview Kansas right before they go on-stage. In the back room at 4th & B, they're doing the soundcheck right there and you can hear everything. I've got to have a handheld mike and a boom mike that can pinpoint us talking and not catch all the other sound." In the studio, she relies on sound techs to advise her, and she says it helps that bands often bring their own microphones and mixing boards which she can plug into her own sound channel.
Even with a rotating crew of temporary helpers, she says Musical Playhouse is still basically a one-woman operation. "People really frown on that but you know what? I know it sounds weird but I have a deep voice and when people first hear me on the phone they think I'm a guy so they say 'yes.' They're far more agreeable if they think it's a guy. But when they meet me in-person, their mouths drop to the ground! Believe it or not, it is harder for a woman than a man in this business. Some of the bands especially treat me different, it's very chauvinistic. It gets me riled a little bit but that just makes me work harder."
And few realize just how much work it takes to keep a TV show running for nearly ten years, she says. "Just from a technical standpoint, the rules at Cox are pretty restrictive. You have to have the right amount of color bars and slate. The audio track has to be on channel two only. The program has to run twenty-nine minutes and thirty seconds, no longer. If you go another thirty seconds, they don't air it. You used to be able to put two shows on a tape, and the tapes are really expensive, but not anymore. You have to have six tapes in the can for a show before they'll run any of the episodes."
Over sixty episodes of Musical Playhouse were shot and aired, most of them produced for and aired on Cox's local access station. The show was nominated for a cable W.A.V.E. award, given to outstanding public access programs ("That's not an oxymoron") produced in Nevada, California and Hawaii. "I was beat out by a comedy show," she notes dryly.
Many of her interviews with national acts haven't even aired on the show yet. Asked why not, she says "I'd like to put them on pay TV [leased access], where you can have commercials. Public access, you can't have commercials and you can't make money. My people should be paid, they do excellent work."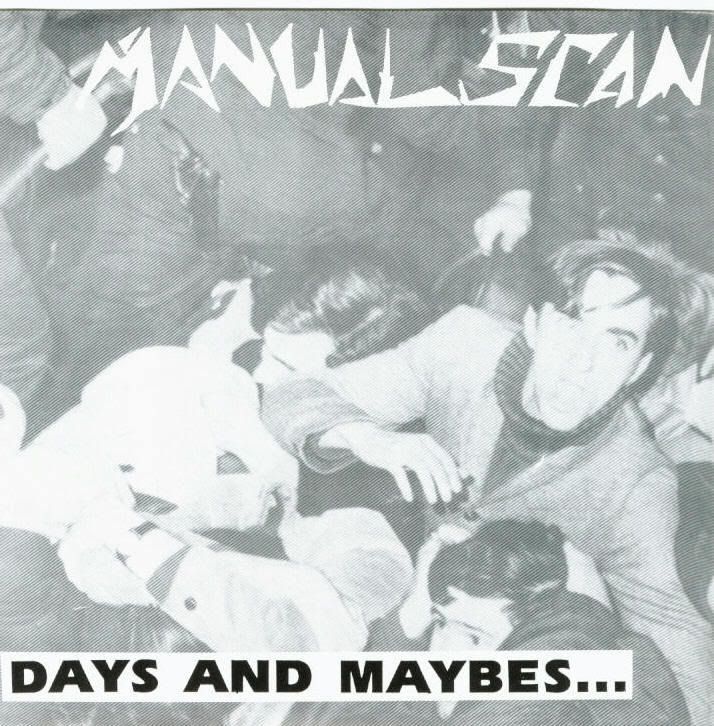 The interviews, however, were mostly shot using Cox's video equipment, and Cox's Public Access agreement forbids for-profit endeavors, so how can the shows be used to generate income? "Cox used to be better about things like that. Originally, if my show had a sponsor, or someone like Guitar Trader donated some mikes, we could list their name and phone number and maybe a web address in the credits. Now it's to the point where you can mention their name only. They don't allow anyone to do anything at all commercial. But they [Cox] support what I do and they'll probably want to keep showing [Musical Playhouse] so I don't think they mind me promoting it to a national audience."
She's had disputes with Cox over the program which date back to the earliest days in 1993, and not just over commercial considerations. "One of the videos we shot was of the band Psycho Rangers playing and they had a girl dancing who had a bikini on. She had a suit coat over it but the coat was open. I found out my show was in the hands of Cox's attorneys, and that they refused to air it." She says there was nothing wrong with the video.
"They [Cox] thought it was obscene pornography...I was raising four kids at the time, I'm not going to put anything obscene on TV. Then what happened was they had way over fifty phone calls from people wanting to see that show. The Public Access Supervisor actually had his family's lives threatened because they didn't want to air [the video]."
How did the callers even know the video existed, if it had never aired? "Because of the band's following, they told their fans. And then word got around and everyone called. They ended up airing it."
Outside of rare content issues like this, she says Cox pays little attention to what goes on with its local programming department. "It's been that way for a long time. I don't think they care, because it's public access." She says the cable company's technicians don't even bother to sych up the color or sound on many of her shows as they air. She's ceased production several times for different reasons and varying lengths of time, including once due to a long recuperation from a car accident. "I'm putting together some specials now, using some of the interviews with national acts, and I'll definitely be shooting some new episodes sometime soon."
"I also want to promote local shows and bands and I'm looking for a venue," says Samms. "And if I could find the right local group, I'd like to manage them and help them with the legal side of things, signing contracts and publishing deals, so there's always a new project that's somehow connected back to the TV show. I'm even getting referrals to shoot video at weddings and that never would have happened if it weren't for the [public access] show."
---