Marcelo Radulovich's Legendary Robots, Sight & Sound, Hot Club Returning to Cowtown, more
 Press illo to play the Overheard theme song!
Or click here to
---
TALES OF LEGENDARY ROBOTS
"I did not play a single instrument on this record, apart from voice," says longtime Playground Slap guitarist/keyboardist Marcelo Radulovich, whose solo album Legends & Robots was released this month. "I instead programmed and performed all the parts using a software program dear to me called Reason. It has a wealth of virtual instruments, sequencers, drum machines, and more."
 
He says robotically-created albums are a natural progression from years of using drum machines, samplers, and sequencers. "The idea of making machines sound organic is intriguing and challenging. Working with machines in many ways is easier [than with musicians], and the end result has perfect meter."
 
Having paid around $300 for Reason, Radulovich says "The software is fairly easy to learn, especially if you've had experience with analog equipment. The interface design emulates old gear, so it's familiar territory. The user can also combine, sequence, and process a multitude of instruments, creating new sounds, moods, and spaces, so the possibilities are endless." 
 
The photo collage album cover captures the essence of the work; surreal, colorful, and rough around the edges, with elements like the Lost in Space Robot and other more improvised automatons, including one mechanical man with a drive-in speaker for a head.
 
So are music biz trends like Auto-Tune more proof that we're doomed to be controlled by robots? "Auto-Tuned vocals are funny and in some ways interesting. The whole idea of being controlled by machines and robots keeps growing tendrils. I think I understand the reality of it has a price, but I prefer not to think of it as being doomed. Maybe because I can't see clearly where the line of control or being controlled is."
 
"I mean, we have stop lights everywhere, they're robots telling us what to do. But, in that case, we might be doomed withOUT their control."
Guitarist/keyboardist/electronic-manipulator Radulovich is an experimental musician in the vein of John Cage and the Kronos Quartet. Asked to describe his music, he says "Always a tough question, but experimental pop, dada funk, and surreal rock are all tags which have been used. I like lush and rich productions. The music is very colorful, with lots of funk in the rhythm, loud in the bass, and with electronics, sampling, and processing that gives it a futuristic feel. Most of the songs are under three minutes, and they come in English and Spanish."
As a member of the Trummerflora music collective, he performs as Titicacaman, as well as presenting and promoting San Diego shows featuring other avant garde musicians from around the globe.
He's also a founding member of veteran San Diego group Playground Slap. Blending punk, jazz, psychedelic, and funk, the band has been extant for over 30 years. Radulovich also writes and records solo material, creating ambient collages of techno, industrial, pop, and trance. One of three original members, Radulovich still plays with the group.
"My musical collaborations tend to produce the most offbeat tracks," he says. "I have an MP3 single coming out soon on dPulse that I did with David J, former Bauhaus bassist and current San Diegan, called 'Hank Williams to the Angel of Death.'"
Another collaborative effort, Me Me the Moth, pairs Radulovich with Salem, Massachusetts–based Neil Carlill of the band Vedette. "We met through MySpace," says Radulovich, "and we began writing songs early in 2008. First we exchanged ideas, and then files — instrumental tracks, solo tracks of voice, guitar parts, and lyrics. Then I pieced the songs together at my home studio. At the end of some eight months, we had enough material for a full CD, all done without ever having met! Even though everything was done through the Internet — email and regular Skype meetings — it flowed very naturally. The songs sound as if we were in the same room at the same time."
Me Me the Moth's debut album The Weirding Valley was released in June 2010.
In 2010, he formed a new MP3 label Titicacaman Records to release his next two solo albums, Dear Annex and Summer in Winter.
Two new videos for songs from his album Dear Annex were recently uploaded to YouTube; one for "Girls on the Staple Line," the other for "Rainbow Moo Moo."
 
Radulovich also plays with Nicey Nice World, which includes local band vets Jim Call (the Penetrators) and Joyce Rooks (the Dinettes). Among the band's unusual instruments is a hurdy gurdy (heard in Donovan's "Hurdy Gurdy Man") and a Theremin, popular in science fiction film soundtracks.
 
Nicey Nice World appears Friday, April 22, at Ducky Waddle's Emporium in Encinitas.
---
 

SIGHT & SOUND takes over Saturday May 21 at the indoor-outdoor Queen Bee's in North Park (flyer below). Still the definitive event for local music & arts, Sight & Sound will feature 7 performances, including the CD release for Republic of Letters, group visual art show from IndieFest curator Alli Bautista, interactive drum circle from Bliss Music Therapy, improv comedy from Roar Theatre, and much more.

HERE & NOW: THE CONVENTION OF YOUR LIFE happens Sunday June 26 at the Lafayette Hotel, the only resort in uptown SD. Now taking place poolside, Here & Now is committed to causing breakthroughs in EVERY area that matters to you. In addition to the massive exhibition hall, the festival setting will comprise of 3 separate rooms featuring original fitness exercises, powerful seminars, and celebrity Q&A sessions.

Both events are seeking appropriate vendors. Please reply if interested. You will be very well-treated :)

 
 
---
HOT CLUB OF COWTOWN RETURNS TO WHERE IT ALL BEGAN - AMSD 4-28
Bob Wills has always been a core inspiration for the Hot Club of Cowtown's sound, but it has taken the Texas-based trio a dozen years to fully honor the King of Western swing. A fortuitous tour in England last spring led the band to London's Specific Sound studio, where they spent two days recording a 14-song marathon of only Bob Wills tunes. The result, What Makes Bob Holler, is a lively tribute to the American music icon, respecting Wills' legendary music while putting Hot Club's own signature on these songs. "We have been meaning to make this album for a long time," says Elana James, who co-founded Hot Club with Whit Smith (they're joined by bassist Jake Erwin).
Launched in 1994, Hot Club of Cowtown has grown to be the most globe-trotting, hardest-swinging Western swing trio on the planet, continuing to develop a unique sound inspired by the band's namesakes: the hot jazz guitarist Django Reinhardt and violinist Stephane Grappelli of the Hot Club of France, and Bob Willis & the Texas Playboys.
By just going about its work, the Hot Club of Cowtown is quickly gaining popularity with fans and critics alike. The high-energy group consists of guitarist Smith, violinist Elana Fremeran, and bassist Jake Erwin. The Hot Club of Cowtown has released four CDs since forming in San Diego in 1994 [and is now based in Austin, Texas]. The trio plays vintage swing music, infused with a jazzy twist.
Now based in Texas, Whit Smith & Elana began touring together in early 2007 with Elana's new trio under the name Elana James. In 2008, Hot Club of Cowtown also returned to the road.
Thurs., April 28 • AMSD Concerts
4650 Mansfield St. (619) 303-8176
Time: 7:30 p.m.; Tickets: $20 - $45
http://www.amsdconcerts.com/April.html
---
12 SAN DIEGANS ON LATE NIGHT WITH DAVID LETTERMAN
By Bart Mendoza: Of course David Letterman was no stranger San Diego during his days as a stand up comedian, but as a host, though he doesn't know it, he's helped promote San Diego's musicians past and present. Here are a dozen examples.
 
1)      The Beat Farmers – "Hideaway" (1991)
Definitely one of Dave's fave performances, if you take what he says at the end to heart… Jerry Raney, Country Dick Montana, Joey Harris, Paul Shaffer, Will Lee, Anton Fig… some supergroup!
http://www.youtube.com/watch?v=I3K111IJwyg&playnext=1
 
2)      Jewel – "Who Will Save Your Soul" (1997)
From  a Pacific Beach coffeehouse to an album that sold more than 12 million copies in the U.S. alone, six times platinum in Australia, eight times platinum in Canada…seriously, that's three times what some Beatles albums have shifted…
http://www.youtube.com/watch?v=ScUC8UQ7i-c
 
3)      Tom Waits – "Chocolate Jesus" (September 27, 1999)
True genius at work here, few wield a megaphone as well….
http://www.youtube.com/watch?v=1wfamPW3Eaw
 
4)      Blink 182 – "Rock Show" (2001)
High energy verison of one of the bands lesser hits…
 http://www.youtube.com/watch?v=MGpTWYddMJw
 
5)      P.O.D. – "Youth of Nation"  (December 27, 2001)
A Grammy nominated track, here complete with the most dreaded of stage props, the kids choir
http://www.youtube.com/watch?v=yDlYT3TjqHI
 
6)      Jason Mraz – "The Remedy" (February 27, 2003)
It's John McEnroe, not Dave hosting, but Jason nails the track with a four piece backing band…
http://www.youtube.com/watch?v=1WqDF-rIAwo
 
7)      The Rapture – "House of Jealous Lovers" (2003)
More cowbell? Got plenty , thanks. It took a move to New York to hit the public eye, but local vinyl collectors should look for a rare single by Carpet, released while frontman Luke Jenner lived in La Mesa.
http://www.youtube.com/watch?v=bGk6KhvPtDQ
 
8)      Switchfoot – "Dare You To Move" (September 2004)
Undoubtedly one of the band's key early television appearances.
http://www.youtube.com/watch?v=yHMHV2WyyXk
 
9)      Unwritten Law – "Save Me" (February 14, 2005)
TV show vets with a solid take on their hit tune
http://www.youtube.com/watch?v=15ZAYTtt7r8
 
10)  Augustana – "Boston" (2006)
Cool enough they are on Letterman, but did you know that this song was also sung by "Leonard" on an episode of TV's Big Bang Theory?
http://www.youtube.com/watch?v=lqt6FoiQZl4
 
11)  Adam Lambert – "Whatya Want From Me?" (November  25, 2009)
While his second, post American Idol, album has shifted more than 800,000 copies in the U.S., his singles have only met with moderate success Lambert is a much bigger star in New Zealand, Canada and Australia where his album and adjacent singles have gone platinum.
http://www.youtube.com/watch?v=u2JFGIQI5Ag
 
12)  Punch Brothers with Steve Martin – "Rye Whiskey" (November 05, 2010)
Steve Martin is definitely in the public eye much more since he took up banjoing again with a vigor. He was a regular at such nightspots as the Candy Company. I was bummed when Nickel Creek went on hiatus, but now we get three times as much cool music such as this Punch Brothers track with Chris Thile up front.
http://www.youtube.com/watch?v=oYuUb29B58s
---
CONCERTS AT THE O.B. FARMER'S MARKET?!
This is a new idea focusing on good old fashioned local music showcases of original local songwriters and production specialists brought to you right on the streets of OB.  It's an effort to introduce more original local music into the fold at the market so local San Diegans can appreciate it.
March 16: Annie Rettic
Soul of the River

March 23: OB Original Night:
Jeff Bloom
Jefferson Jay

March 30: Cactus Jacks
Kris Wott

April 6: Jet West

April 13: Heavy Guilt

April 20: 4:20 Country Night - THE RETURN OF THE REBELS!!
Country Rockin' Rebels
Billy Anne Crews

April 27: SHOWCASE IN THE STREETS with Scheff Productions:
Gayle Skidmore
Jackson Price
Kevin Martin
---
 STEPPENWOLF FRONTMAN JOINS THE MONKEES! ER, MAKE THAT MONKEYS...
---
 KEVEN DARKLIGHT – NOT AT ALL WHAT YOU'D EXPECT!
 
What if you threw your own sci-fi hip-hop musical, and nobody came?
 
"The seat count was 18 out of 803," says Keven Porter, Jr., who rented the Poway Center for the Performing Arts on January 22 for a theatrical production of his concept album Keven Darklight, in which he portrays the title character. "My promoters failed to reach the demographics I had encouraged them to go after. They have since apologized."
 
Preferring to be called just "Keven," he describes the project as akin to "Ziggy Stardust, a cool and honored comparison to Mr. Bowie. Within us all there is light and darkness, a dormant Hyde to our exterior Doctor Jekyll. On this record, it is the dark within, the inner conflicted Mr. Hyde, which takes the forefront. Much of what I lyrically pull comes from my own inner strife."
 
As for the three-act show witnessed by those eighteen people in Poway, Keven (email handle "KevMegaStar") says "I utilized lighting effects and video projected on a gigantic cyclorama screen. There are several songs within my show that take on a theatrical appeal, with characters and props. As a theatrical arts graduate, it was important for me to bridge my acting abilities with my music."
 
Amidst his own costume changes, several local models enacted a runway fashion show during one song, while another tune found him singing to a female character dying of cancer.
 
"I had an actress portray my dying love interest, another a nurse, and a third [playing] an angel of God sent to retrieve her soul. All were in costume and acted out the death scene…in the end, the audience saw my dying love leave with the angel, and I alone on stage, staring at the chair she once sat in."
 
Though he's reluctant to discuss production cost, the Poway venue charges around $1,400 per five hour block, with additional hourly fees for technicians, box office staff, and a house manager.
 
Keven graduated in 2000 from Poway High School, formerly attended by members of 'tween faves Allstar Weekend and blink 182 singer/guitarist Tom DeLonge. However, "When my promo team attempted to arrange a free concert [at Poway High], they were not simply told no but also verbally insulted by current office staff. [They were] very rude."
 
On March 1, a longform Keven Darklight video will be released online, including footage shot at the sparsely attended Poway Center performance.
 
"For the video, there will be no audience angles, and an audience cheer track will be added to the scene of me approaching the stage."
 
***************************************************
 
I've not seen the video, but Keven DID send me a copy of the 20-track Keven Darklight. I rarely do literal album reviews, preferring to let the Hometown CD contribs shine in that department, but this singular local-centric release would seem to call for an exception….
 
 I have to admit, I was pretty curious! Knowing nothing about the guy other than from the chat that yielded the above (and that his mom is a Reverend), I was frankly imagining something along the lines of Spinal Tap's Stonehenge.
 
That said, I ended up playing the entire CD from start to finish, with nary a letup. The result?
 
Not at all what you'd expect…but then again….
 
First of all, it's usually a very bad sign when a recording artist feels compelled to list his full name Keven Porter Jr. after every single song and production credit in the CD jacket – no less than 24 times in this case!
 
Add to that the prominent (and ridiculously/intriguingly optimistic) web addy "KEVMEGASTAR.COM"...
 
AND the two photos of unblinking Keven wearing a low rent Bedazzled MJ-style jacket (Bad-era minus the buckles)...
 
AND a back cover photo of him wearing skullface wrestler-style makeup...
 
...and you have a truly offbeat package that it took MUCH courage to open and play, I don't mind telling you….
 
KEVEN DARKLIGHT – THE REVIEW
 
'Kay, didja ever wonder what it would have sounded like if, instead of joining the Jackson Five, Michael Jackson sang lead for Devo?
 
No, huh? How about El DeBarge fronting the Human League?
 
Or Rockwell -- remember "Somebody's Watching Meeeee"? -- actually rocking well??
 
These were my first notes on listening to "Keep Holding On," which surprised me with its driving guitar riff and funkified '70s bassline. The electronics were a bit robotic, but Kevin's melodic – and oh-so-sincere – vocals channeled a very Michael Jackson-esque vibe.
 
And I mean that in its most positive interpretation – the production may not have been Quincy Jones slick, but it was far more glossy and full than I would've expected from what I was expecting to be a one-man Casio keyboard band.
 
"Always One in the Family" has an unfortunate "street" rappin' passage that only makes his MJ falsetto much more appealing and welcome. In fact, virtually all of the album's spoken word bits should probably have been jettisoned, especially the clunky and Shatner-esque "interludes," which frequently come off like pissy FaceBook rants or Craigslist flames.
 
"Let Go" has a terrific echo-wah guitar intro that grabs immediate attention. Unfortunately, by this point it's becoming obvious that the weak link in all this is Keven's lyrical prose, much of it more suited for the high school composition book of a frequently truant sophomore than for this surprisingly well-rendered musical adaptation.
 
The song's raw lyrics -- about his lover dying from Cancer -- are rendered unintentionally funny here by the ultra-slick pop production. His singing may be more than adept, but the backdrop would be more apropos of a party than a wake ---
 
"Perfection" has a ringing, slinky chorus that wouldn't sound out of place on Prince's first two albums, while "I Don't Need" attempts a falsetto sneer akin to "Leave Me Alone," by the oft-aforementioned King of Pop. Lyrically, tho, the song never progresses much beyond a laundry list of things that Keven Darklight definitely does not need --- empty heart, games, wasted dimes, you know…that kinda thing.
 
"You're Hurting Me" manages to be whiney even while name-dropping Moses, and any song that dares an a capella intro stating "For the first time, she blew my mind" merits no further comment ---- other than maybe mentioning that actual laughter can be heard in the background. The producer, or ??
 
"Yesterday" also opens with unadorned vocals, sounding much better here – good enough to get someone into the final half hundred on American Idol, anyway. A bit lengthy, tho, it wears out its welcome before finally wrapping up --
 
"A Better Man" is a fine sounding track, pure pop, if a bit drone-y. As throughout the album, his vocals don't have a lot of variance, but his singing, especially his timbre, sounds quite good, at least within his (somewhat narrow) comfort range.
 
Nearing the end of the disc, "You're a Winner" is another fine rockin' handclap-driven tune, not at all hindered by the odd Star Trek sound FX that seem to come outta the left field mix.
 
"Rest My Heart" is nearly outstanding, with a completely unexpected acoustic guitar bed track. Probably my favorite track on the album ---
 
Mind you, I probably wouldn't play this entire CD again if you put a gun to my head.
 
But around a half dozen of the tracks, once you overlook the grade school lyricism, are quite good and VERY listenable. Impressive, even.
 
And certainly NOT AT ALL WHAT YOU'D EXPECT……
---
---
LOCAL PASSMORE LAB SHOOTS 3D PLAIN WHITE T'S VIDEO
Chicago rock band Plain White T's have released the 3D video for their hit "Rhythm of Love," it was announced today in a joint statement by San Diego-based 3D Production Studio PassmoreLab, Plain White T's and Hollywood Records.
"Rhythm of Love," the first hit off the band's newly released album, Wonders of the Younger, will be the band's first-ever video in 3D. The 2D version is currently spinning on MTV. The single, which hit #1 on the iTunes Rock Album chart, is currently a top ten hit at radio and has already been certified Gold in the US. Sales of the song are far outpacing those set by the band's previous hits "1,2,3,4," and "Hey There Delilah," which have sold over 5 million copies combined.
Plain White T's frontman Tom Higgenson says Wonders of The Younger is a collection of songs designed to create a feeling of nostalgia. "We wanted to take our fans to an unexpected place with the record, and that carries through to the 3D video version of 'Rhythm of Love,'" says Higgenson. "You feel like you are on that beach, right there next to us."
 PassmoreLab's 3D technology was used during production. "It really works well in 3D, and surrounds the viewer with a feeling of summer romance," says Steve Glum, PassmoreLab's head of Branding & Distribution.
Plain White T's "Rhythm of Love" 3D music video is now available for distribution worldwide, and can be seen on the new Mitsubishi 3D reel in over 11,000 North American retail locations.
Last year, the company produced a video with Slash ---
"We converted the original video into 3D for Slash and did the deal with him," says Steve Glum. The Bay Park–based company, founded here in 2003 by Greg Passmore, produced a 3D version of the guitarist's sci-fi music video "By the Sword" from his self-titled solo album. "Slash was on tour during the conversion but was on top of every aspect of the video. We do many music videos, but this one was special because it was Slash."
"By the Sword" is set in a postapocalyptic future, in a deserted power plant where music-starved survivors are rocking out to Slash and his band, which features singer Andrew Stockdale of Wolfmother. "The 3D conversion took about four weeks to complete," according to Glum.
"We found the underground setting of the video quite demanding. The quick camera cuts, sweeping movement, and low lighting gave us some challenges. But the final 3D video looks cool, especially the audience stop-action cuts, where Slash is wailing on his guitar during the solo. I can tell you that Slash in any form is cool, but Slash in 3D is awesome."
All stereoscopic aspects were produced in San Diego by PassmoreLab, which released the five-minute video internationally in August. PassmoreLab's multimedia 3D production studio now boasts an extensive library of 3D content for licensing.
Slash's 3D video is also screening on television in Canada, and Glum predicts the broadcasts will result in Canadians buying twice as many 3D-capable TVs this year. "They'll have to buy another 3D TV because their kids blew out their speakers in the first one."
One of Passmore's early on-site creators was Michael Page. Though best known for his stint with Iggy Pop (1979 to 1984), bassist Page has also performed and recorded with David Bowie, Chubby Checker, Jerry Lee Lewis, and New York Dolls guitarist Sylvain Sylvain, with whom he formed the band Criminals.
"Iggy introduced me to Johnny Depp around '92," says the Kearny High graduate (1968), "and Johnny put me in charge of throwing a band together with him, the Vipers. However, that project ended up clashing with his movie shooting, so that's when I bailed on live road gigs in favor of working at home, scoring for films."
Page – who grew up in North Park - lives near Banker's Hill and works for a local visual production firm, PassmoreLab, where he's currently converting standard photos, film, and video into 3D.
 "We teamed up with rock photographer Bob Gruen," says Page, "to convert his well-known iconic images to a format that can be viewed on stereoscopic displays."
Gruen was the personal photographer for John Lennon and Yoko Ono, and served as tour photographer for the Clash and Kiss. His extensive photo archive includes the Rolling Stones, the Ramones, Elvis Presley, Bob Dylan, the Talking Heads, Led Zeppelin, Muddy Waters, Patti Smith, Bo Diddley, Blondie, Bob Marley, and the Sex Pistols.
"It would be incriminating to say how far back I go with Bob, so let's just say that we've both seen a lot and are blessed to be alive to tell about it," jokes Page. "We had the recent opportunity to bring Bob from New York to the lab in San Diego, to see what we were cooking. I knew he would flip, and boy did he ever! As I recall, after his initial shock reaction at seeing our work, his first whispered words were 'I've seen the future.'"
PassmoreLab founder and president Greg Passmore says "One of the really great things about the 3D conversion we're doing is that a lot of content that otherwise may be seldom seen is now getting a new and fresh look. It also creates a more immersive experience for the viewer."
Bassist Page prefers his current gig to the rock and roll lifestyle. "It's a lot less dangerous than dodging bottles with Iggy Pop," he says.
Another 3D Passmore video was done for glam act Semi Precious Weapons.
"Including the champagne and a gallon of gold body paint, it ran about $30,000," says Page.
"We shot the entire project in one long day but spent a considerably longer time building the sets and even longer time cleaning up afterwards. The cost for a 3D production is significantly more than 2D, partially due to the complex editing processes."
PassmoreLab didn't recruit a local band for the video (which included "taxidermy and glam ghouls spewing metallic body fluids," according to Page) but used a New York City band, the Semi Precious Weapons.
"The band was awesome and ripe for 3D," says Page. "The front man Justin is so full of energy and so animated.… They seemed to muster up an artistic concoction that had similar tastes and sensibilities as my old cronies the New York Dolls, sprinkled with a bit of Iggy Pop flavoring."
"Magnetic Baby" was shot in San Diego, in both 3D and 2D format.
"We are interested in releasing the 3D version in Japan, where they have been successfully broadcasting 3D television for a while now."
Why did PassmoreLab make the investment?
The company owner says, "PassmoreLab is in the business of producing films and as part of this function finances and performs production services in exchange for back-end revenue off the resulting content."
Other PassmoreLab 3D rock video productions have been done with Johnny Ramone, punk-rockers Osaka Popstar & the American Legends of Punk ("Wicked World"); Sammy Hagar ("Loud"); and the company is currently in pre-production on "Run You Down", the first 3D video for Hollywood Records' all-girl teen rockers Cherri Bomb.
 A SAN DIEGO JAZZ CAT PRIMER
By Bart Mendoza: San Diego may not have much of a rep for jazz , but the truth is there has been a small but thriving scene here for decades, with many fine musicians calling the area home. Here are twelve:
 
James Moody –  "Cherokee"
Recorded live in Copenhagen, Denmark, 1968, this is worth checking out for the groovy intro alone! An awesome live take with nice sound…
 www.youtube.com/watch?v=RsYojk4WgQM
 
Barney Kessell – "Here's that Rainy Day"
He played with everyone from Elvis to the Jefferson Airplane, and even had a signature guitar, but it's his jazz playing that most wows. Effortless and beautiful.
www.youtube.com/watch?v=CX0xUb1Ml6U
 
Charles McPherson - "Marionette"
He can be heard on the soundtrack to the film, Bird, and played with Charles Mingus for over a decade. Here's McPherson and his alto sax at Anthology.
www.youtube.com/watch?v=jKgit-li8Jg
 
Chuck McPherson and his Funky Drummer Orchestra Quartet -"Jokerman"
The son of saxman Charles McPherson featured on KUSI's "Good Morning San Diego" morning show.  
www.youtube.com/watch?v=1rqwLbWBf20
 
Jack Costanzo with the Nat King Cole Trio and Benny Carter and his Orchestra
A vintage clip, this swings like mad…
www.youtube.com/watch?v=peqXX8RU610
 
Gilbert Castellanos New Latin Jazz Sextet - "Guadalajara 1972"
Live at the Onyx Room with the great trumpeter, often found in Diana Krall's backing orchestra…
www.youtube.com/watch?v=5hnvfZ3VoJ4
 
LA Jazz with John Guerin – "Medley"
Guerin played on hundreds of hit albums (Frank Zappa, George Harrison, Madonna, Barbara Streisand etc) , as well as TV show and movie themes, including Hawaii 50, Laverne and Shirley  and Bird. But his real love was jazz…
www.youtube.com/watch?v=7h5KrlMieCw
 
Peter Sprague & Fred Benedetti – "DeSamba"
A live concert showcase for these two superb guitarists, in Escondido, California, circa 2006
www.youtube.com/watch?v=nwMN-gCv6WI
 
The Chris Klich Jazz Quintet - "Cold Duck Time."
playing Eddie Harris' funk jazz tune
www.youtube.com/watch?v=my0g2qUQpBQ
 
Joe Marillo - Jazz : Drawn to the Sound
A short documentary on saxophonist Joe Marillo
www.youtube.com/watch?v=fbRj3XVoEpQ
 
Joe Liggins & The Honeydrippers – "The Honeydipper"
A fifties classic by the original artist, though in concert at a Los Angeles venue circa 1983. Robert Plant named one of his bands after this tune…
www.youtube.com/watch?v=qo0DBf-z4wk
 
Greyboy Allstars - 1996 San Diego Music Awards
Featuring a young, pre "Mad World" Mike Andrews on guitar
www.youtube.com/user/slammsd1#p/u/51/h-p_RuzrDrE
***********************************************
SAD GOODBYES
It's been a tragic few weeks in the SD music community. Inch singer/guitarist Michael Steinman -- aka Stimy -- passed away at the end of 2010. He also played locally with Sub-Society and Congress of the Cow; he was living in Colorado when he died.
Hialeah drummer Justin Jay was found dead in his apartment last weekend - cause of death is still unknown, but Rosey at sddialedin.com says he told friends he was experiencing headaches. A memorial page has been set up at 1000memories.com/JustinJay.
Local sax symbol David Isabelle passed away in late December at age 60. A Memorial and Tribute Concert happens at Humphrey's Backstage Lounge on Saturday, January 15, with Chris Leyva, Bam Barcelona, Eddie Jason Coven, Jay Mitchell, and others.
A memorial service was held on Friday, January 7, for longtime San Diegan Jesus "Jess" Porras , co-founder of the R&B group the Mixtures, whose 1963 album Stompin' at the Rainbow just made its CD debut last October. Porras died December 26, at age 69.
In addition, noted local classical guitarist Brian Baynes reportedly passed away on Sunday, December 19.
On Thursday, December 9, the jazz legend James Moody lost his battle with pancreatic cancer, just days after receiving a 2011 Grammy Award nomination, for Best Jazz Instrumental Album for his newest recording 4B. He will be sorely missed
Let's hope there's a celestial equivalent to the Casbah up there, where our departed all-stars can continue making music ---
***********************************************
RAT RIOT IN GERMANY
Rat City Riot's new album Better Than Nothing will be released overseas this month on the German label I Hate People Records, followed by a European tour in February.
 
"The title Better Than Nothing came about while giving our German tour manager, Stephan Kösters, a hard time over some lax booking and advertising on the last European tour," says singer Noah Bricker. "He had a few shows where the drive -- seven hours or more -- and the guarantee payout or door deal ended up being barely enough to cover a meal for the band and a few liters of diesel for the van, if that. Somewhere along the line, the term 'better than nothing' started getting thrown around."
 
"After trying for awhile to figure out a decent title for this record, we figured it was Better Than Nothing."
As for the band's worst gig, "We played one German bar where a way-bigger band was playing nearby, and we literally had zero people come to the show. Three customers wandered into the bar, but left…we entertained ourselves with a bit of stand-up comedy and talking shit over the microphones, waiting to see if any stragglers would show up, but the night ended with us loading out into the cold, without playing a song."
The album's cover art has a gambling theme. "The dice on the front cover are showing a terrible roll at a game called Three's the Way, in which you're trying to roll a low score, with threes counting as zero. It's an apt depiction of the life of a traveling musician, where high stakes gambling is common, especially at the end of a tour. Gambling on the road is practically a tradition; for drink tickets, for small change, or for the last plate of food. It can be a sanity-saving, if wallet-emptying, pastime."
 
Formed in 2003, Rat City Riot is breaking in two new members; lead guitarist Kevin Grossman (formerly of Bonecrusher and Straight Faced), and rhythm guitarist Andy Mensing (formerly of the Boardlords). The band is filled out by Bricker, bassist Kevin Abrams, and drummer Gavin Glenn.
************************************************

 LOCAL TAANG RECORDS SIGNS DEAL WITH VISUAL MUSIC
Visual Music has signed a deal to market the catalog of Punk/Hardcore/Ska specialists TAANG! Records, which recently celebrated its 200th release. The label's artists hail from Boston to the U.K. and include Gang Green, Lemonheads, Buck-O-Nine, The Mighty Mighty Bosstones and new bands like Everybody Out. Visual Music features five cuts on its' website that, according to creative director Tom Seufert, "epitomize the kind of aggressive attitude that can bring a sense of raw power and danger to any project."

Taang! started originally as a singles-only label in 1984, signing various Boston-area acts including Gang Green, Negative FX and Kilslug. At that time Taang! also ran a storefront in Harvard Square in Cambridge, Massachusetts. By 1989, Bullet Lavolta was signed to the label, which facilitated the merger of Taang! with RCA. Then Taang! had its two biggest college radio releases by The Lemonheads and Bullet Lavolta which were simultaneously #1 & 2 on the charts. The label went on to sign more diverse acts such as The Mighty Mighty Bosstones and Swirlies.

In the mid to late 1990s Taang! put out fifteen releases that sold well in US chain stores. After moving from Boston to San Diego, the label continued its focus on Boston-based bands such as The F.U.'s, The Proletariat and The Next. In 2007, the label signed new bands, such as Everybody Out (featuring Rick Barton of Dropkick Murphys) and So Cal's Evacuate, releasing their debut in 2009. In 2010, Taang!'s releases included UK-based The Newtown Neurotics, early label recruits Kilsug, Oysters, Gang Green and Attitude Adjustment. In June 2010, Detroit-based band Negative Approach joined the TAANG! family.

The five selects from TAANG! can be heard at http://www.visualmusicartists.com/taang.html

Visual Music is a boutique music house and record label encompassing an extraordinary group of star composers, new emerging artists, award winning composers, songwriters, sound designers and now the catalog of Punk/Hardcore/Ska specialists TAANG! Records.

The company's mission is to deliver inspired creative innovation to clients by exploring diverse musical possibilities within Visual Music's roster. Visual Music's creative director/executive producer Tom Seufert has written for one of the Beatles (Ringo), co-written with Glen Frey (The Eagles) and Trevor Rabin (Yes) and written/produced songs and underscores for more than 1000 TV commercials, film trailers, interactive games and web sites as well as TV and film projects.

Recently added composers like Napoleon Dynamite's John Swihart, Bear McCreary from the hit sci-fi series Battlestar Galactica and Gossip Girl's "composer collective" Transcenders, join a select group of "rising musical stars" who are passionate and dedicated to their craft.
****************************************************
THE KRUK WHO WOULD BE KING
"I recreate the look and songs from 1968 to 1974," says Elvis impersonator James King Kruk. Based in Oceanside, the former English teacher makes his sole living playing the King, as a feature act and in theatrical stage productions that have traveled nationwide and overseas.
 
"My favorite venue was Ford's Theater in Washington. Try as I might, I never could find a way into the balcony where Abraham Lincoln was shot; it's locked up, of course. My dream was to sit up there during the play in a stovepipe hat and freak the audience out."
 
Sometimes, the audience freaks HIM out. "In Florida, quite a few people were older, and they wore assisted listening devices. Now, hearing aids make a very high-pitched squeak when they're too close to each other. So, during the quieter parts of the show, you could hear this very loud high-pitched squealing, coming from all over the audience."
 
Currently married with three kids, Kruk feels that, when it comes to romance, it really is good to be the King. "I did all right with women in my day, but hell, when you're dressed as Elvis, that's a powerful aphrodisiac. I won over my wife by singing for her!" He often brings the family along when performing at various Elvis competitions, where prizes can be up to $25,000.
 
"When the family's with me, I'm usually more tired than the other contestants, who can sleep until noon. No matter what time I go to bed my, two year-old gets me up at seven a.m. The kids love the contests, though, and it's exciting for them. Except when Daddy doesn't win. Then they cry."
 
Kruk says he still listens to Elvis music every day. "I'm really digging the Promised Land album from 1975 right now…it was recorded at Stax in Memphis, and the musicians are extra funky." Backed by North County band City Limits, his setlists include one that recreates the entire 1968 Comeback Special, and another that parallels the 1973 satellite TV broadcast Aloha from Hawaii. "I'm also an ordained minister who can perform weddings as Elvis," says Kruk, who charges around $600 to serve as musical minister.
 
More budget conscious Elvis fans can always arrange a personal phone call from Kruk, as Elvis, for themselves or someone else, for a mere $10. "I can't always connect with the person, so I'll leave a message for the same ten bucks."
(This week's new Blurt column has more on Kruk - see Saved by Elvis )
Kruk disbanded his former group Fake Booby Judy to become, for a time, one of Poland's top Elvis impersonators.
"The Elvis show happened from a karaoke contest in Krakow [around 2004]," says Kruk, who was teaching English in Poland at the time. "I went up on stage and the crowd went crazy, like I was really Elvis. They made me sing every Elvis CD they had, and the crowd loved it. I was shocked! I won the karaoke contest that night.… The prize was some Russian champagne."
Though popular, Kruk says Poles didn't pay much for his Elvis act.
"The most I got was 200 Polish zloty for a 45-minute gig. That was around $70 U.S. Now, it's worth something like $120."
Before settling in San Diego with his Polish-born wife, Kruk spent two years touring the U.S. as Elvis in Steve Martin's stage play Picasso at the Lapin Agile, about Albert Einstein meeting Pablo Picasso in a bar before they become famous.
"Elvis shows up as a time-traveling deus ex machina, to juxtapose the impact of fame and genius. I was paid $1500 a week, plus $600 weekly per diem for food and hotels."
Comedian Steve Martin authored the play, but didn't appear in it. "He was around for rehearsals and for some shows, though," says Kruk. "He had the cast over for dinner when the tour stopped in L.A., which was cool. Some cast were swooning and telling him his greatest movies. I told him mine was The Muppet Movie. He was not amused."
In 2009, Kruk placed fourth at Pechanga's Ultimate Elvis Tribute contest. "But then I rallied and won first place at the [Del Mar] Fair, beating the second and third place contestants from Pechanga. One of the three male judges at Pechanga obviously didn't like me, as he consistently scored me ten points lower than the other two."

The Pechanga competition is part of a national yearly contest run by the Presley estate with a $25,000 top prize, while the Fair's one-off contest paid Kruk $1,000 for his win.
"My act at the Fair was a little different. At Ultimate, you have to be more true to what Elvis would have performed wearing a specific stage outfit. For example, if you wear an Aloha From Hawaii Eagle jumpsuit, you can't perform songs he didn't do during that era. At the Fair, you have a little more freedom, so I could wear the fringe jumpsuit from the '70s and still sing songs from the '50s and '60s."

Both Elvis contests attracted impersonators from all over the country, as well as L.A. Elvis George Thomas (third place in Del Mar) and locals like Kruk and Paul Monroe (whom Kruk outscored at Pechanga). "San Diego is tough. Paul and I don't gig as often as we'd like. People still sometimes hire terrible Elvises without looking into whether they have rank and standing among Elvis impersonators"

Now that Kruk has achieved championship cred, he's hoping gigs – and the attendant paycheck - will increase. "I can now say I'm the best in southern California, as I defeated all the best from the area, so I'm officially on the national Elvis map."
***************************************************
LOCAL COMPANY DEBUTS ZIPBUDS
Zipbuds, an earbud system incorporating tangle-resistant, zipper-integrated, braided nylon cabling, were created by San Diego's own Digital Group Audio (DGA). The buds are designed for on-the-go listening, whether exercising at the gym, studying, road tripping, laying out at the pool, or traveling because they allow music lovers to enjoy unrivaled sound quality and a secure and comfortable fit without the hassle of constant cable untangling.

DGA, best known for "Perfecting Portable Sound(TM)", recently debuted Zipbuds as its second product in a line-up of audio/video portable electronics.

"We are thrilled that we were able to launch Zipbuds in time for the busy holiday season," said Erik Groset, president of DGA. "There are a lot of earbud options on the market, but Zipbuds offer consumers unmatched sound quality and tangle-resistant, zipper-integrated cabling, which are ideal for the active music listener on your holiday shopping list."

Zipbuds come in a variety of colors, including black, blue with white, pink with white, black with blue and black with pink, and ship with Sport Ear Clips for use when exercising. Zipbuds are available worldwide on the Zipbuds website, Amazon and DGA Store (MSRP: $39.99).
**********************************
RIP JAMES MOODY
RIP - on Thursday, December 9, the jazz legend lost his battle with pancreatic cancer, just days after receiving a 2011 Grammy Award nomination, for Best Jazz Instrumental Album for his newest recording
4B.
He will be sorely missed --- Moody is perhaps best known for his signature song, "Moody's Mood for Love," an improvisation on the chord progressions in "I'm in the Mood for Love." Born in Savannah, Georgia in 1925, and raised in Newark, New Jersey, Moody took up the alto sax at 16, switching to tenor saxophone a few years later. In 1946, he joined Dizzy Gillespie's big band, beginning an association that afforded young Moody worldwide exposure and ample opportunity to shape his improvisational genius. In 1947, Moody recorded with Milt Jackson for Dial Records. One year later, he debuted his own band, James Moody and His Bop Men. In 1963, he rejoined Gillespie and performed off and on with the trumpeter's quintet for the remainder of the decade. In Las Vegas, beginning in 1973, he did a seven-year stint with the Las Vegas Hilton Orchestra, doing shows for Bill Cosby, Ann-Margaret, John Davidson, Glen Campbell, Liberace, Elvis Presley, the Osmonds, Milton Berle, Redd Foxx, Charlie Rich, and Lou Rawls, to name a few. In 1985, he received a Grammy Award nomination for "Best Jazz Instrumental Performance" for his playing on Manhattan Transfer's album
Vocalese.
Moody's own debut album
Something Special
was released in 1986. His follow-up record,
Moving Forward,
showcased his hearty vocals on "What Do You Do" and his interpretive woodwind wizardry on tunes like "Giant Steps" and "Autumn Leaves." Moody moved to San Diego in 1989, where he married Linda Moody in San Carlos. His 1995 album
Young at Heart
paid tribute to songs associated with Frank Sinatra. In 2001, his song "Moody's Mood for Love" made the Grammy Awards Hall of Fame. Still living in San Carlos in 2009, Moody has been nominated for four Grammy Awards, including a 2009 nod for Best Jazz Instrumental Solo ("Bebop" from
Live at the 2007 Monterey Jazz Festival
by the Monterey Jazz Festival 50th Anniversary All-Stars). Battling pancreatic cancer in February 2010, Moody underwent an operation at the UCSD Thornton Hospital to have his gall bladder removed, as well as a double bypass performed on his digestive system. Later that year, he released a new album,
4B.
earning a 2011 Grammy Award nomination, for Best Jazz Instrumental Album. He died age 85 ----- ***************************************************
NEW GARY WILSON VIDEO, MIXTAPE, MP3, ALBUM AND MORE
New video "In the Night" on Pitchfork

Mp3 of "Secret Girl" Released on Altered Zones, new mixtape on International Tapes
Debuting on Pitchfork.TV, Gary Wilson's video for "In the Night" was shot late at night in October in Jacob Riis Park in Queens, just minutes after Gary appeared on Late Night with Jimmy Fallon. Kyle McKeveny, Director, described the concept as, "Gary Wilson returns to his past in this nostalgia filled night walk amidst strange and familiar objects. Wherever he goes his memories follow suit." According to one of the extras, "While on the shoot, we also took the new promo photos, ate pizza, and I learned that Gary does not eat vegetables.  I don't think he eats meat either.  Fortunately we had plenty of cheese pizza for him."

Link for Vimeo. Link for Youtube.

These last few months have certainly been exciting for Gary, as he debuted his third LP, Electric Endicott , to rave reviews from Blurt, A.V. Club, and others who embraced his refreshingly honest (and sometimes creepy) lyrics mixed with his unique blend of avant-garde jazz, funk, soul and AM-Gold. In October, Gary was invited by his fan Questlove to play with The Roots on Late Night with Jimmy Fallon, filmed the video for "In the Night", and played a set of Halloween shows on the West Coast.

For more Gary Wilson goodies, check out a mixtape of Gary made of his influences on International Tapes, here, and the single "Secret Girl" on Altered Zones, here.
For a rare in-depth interview he gave the Reader, check out Return of a Local Cult Hero.
SAN DIEGO GOES FOR
By Bart Mendoza: Does San Diego have a lot of soul? You be the judge from these clips, featuring locals covering Motown classics, opening with a bonus piece of genius.
THE ROLLING STONES IN SAN DIEGO
 
11-1-64 – the Rolling Stones made their first San Diego appearance, playing an evening show at Balboa Park Bowl, having appeared that afternoon at Long Beach's Civic Auditorium, aka Long Beach Arena. Tickets cost $3.50, with the show starting at 5:00 p.m. Various local acts opened, including Joel Scott Hill and the Invaders, Rosie & the Originals, and famed garage band The Misfits.
 
The show's promoter Danny Millsap, who ran a local record store, told the Reader in an April 1998 article that he paid the Stones $400. "I remember paying Rosie and the Originals $500," he recalled of booking the popular local group known for their hit song "Angel Baby" (later recorded by John Lennon).
 
Only around 300 people were in the San Diego audience that Sunday, despite the Stones having drawn around 13,000 earlier that day in Long Beach., and 5,000 the night before at San Bernardino's Swing Auditorium. On Friday, they had headlined the famed TAMI show at Santa Monica Civic Auditorium, alongside James Brown, Chuck Berry, and the Beach Boys. Reportedly, the gates were essentially abandoned and anyone in BalboaPark who happened to wander by was welcome to walk inside and checkout the show.
 
"We figured what the Hell," says Millsap. "We had made everything we were going to. Might as well let everyone enjoy themselves…I think I lost about 500 bucks on that show. It was no big deal. The kids had a good time."
 
Danny Millsap's son David, a high school junior at the time, recalls "Because the crowd was so small, you could actually hear what the Stones were playing…they sounded better that night than any time I've heard them since."
 
Local opening act The Misfits featured future Moby Grape singer/bassist Bob Mosley. "We played a lot of places around town," he recalled in a 2005 interview, "but [the Stones show] was the biggest thing we'd done."
 
At the time, the Misfits were signed to Imperial Records, whose roster included Ricky Nelson and Fats Domino. Their single "This Little Piggy," released just before the Stones show, was appearing in Top 30 surveys for radio station KDEO - which hosted the Stones concert - as well as at KCBQ and KGB.
 
A backstage photo of the Stones mingling with various locals is reproduced above, featuring (top row from left) Ron Armstrong, Bill Wyman, Keith Richards, Earl Steely, Mick Jagger, Joey Page, Charlie Watts and Bob Mosley; (bottom row from left) Joel Scott Hill (later of Canned Heat), an unidentified photographer, Harold Kirby (bassist with Hill's band), and Eddy Dunn.
 
Misfits members depicted are drummer Ron Armstrong, rhythm guitarist Earl Steely, bassist Bob Mosley, and lead guitarist Eddy Dunn. Armstrong would later join Jamul. Page was an area singer seen frequently on the Shindig TV show - the photo was taken by Misfits manager (and swimming pool salesman) Bob Herrington.
 
Another opening act, Joel Scott Hill and the Invaders, featured drummer Willie Kellog, who recalled that day and meeting the Stones backstage for an April 1998 Reader article. "They were just these frail looking little guys with gray skin. They don't get much sun over there in England, you know…they weren't talking to anyone. Mick Jagger was sitting in a corner by himself…he was p-ssed off about money or something. He was afraid they weren't going to get paid. They didn't sell many tickets."
 
As for the Stones' set, Kellog says "We were laughin' at those guys. Jagger was doin' all this jerky sh-t, singin' the blues with that heavy English accent. That band was hitting a lot of clams, man. There was just a lot of wangin' and dangin' going on up there."
 
Joel Scott Hill and the Invaders later became the house band at a popular Hollywood club called theAction.
 
The Misfits split in 1965, after guitarist Earl Steely married and refused to tour. Bob Mosley joined Moby Grape, but hit on hard times after that band dissolved amidst years of lawsuits. "I was living in the bushes alongside a San Diego freeway in 1996," he recalled in 2005, "when a friend picked me up and told me Judge Garcia in San Francisco had agreed to give the Moby Grape name back to the band, instead of the corporate suits." The partially reformed Grape occasionally performs and records today.
 
The day after the San Diego show, the Rolling Stones recorded at RCA Studios in Hollywood for the first time. They taped the songs "Pain in My Heart," "Everybody Needs Somebody to Love," "Hitch Hike," "Heart of Stone," and "Down Home Girl."
 
The Reader's 4-2-98 issue includes a feature about the Stones' first San Diego date: http://edtweb23dev366.edthosting.com/dblake/trippinwithwillie/pdfs/wk_article.pdf
 
ALSO SEE: www.myspace.com/ronarmstrongmusic
 
 11-11-69 - The Rolling Stones played an almost completely undocumented and unknown concert in San Diego. Local rock historian Bart Mendoza has the scoop:
Music-history books and websites report that the Rolling Stones visited San Diego ten times to date, but tour posters and handbills have turned up that shed light on a little-known 11th concert a matinee on November 11, 1969. San Francisco music archive Wolfgang's Vault has a Randy Tuten–designed, 14" X 22" Rolling Stones concert poster for November 10, 1969, at the San Diego International Sports Arena. The poster is amended at the bottom, "By Popular Demand, Second Show, 2:30 p.m., Tues., Nov. 11." Indicating the rarity of these advertisements, an Oakland Coliseum poster for November 9 sells for $289; the San Diego edition, which uses the same image, will set you back $2115.
 According to Sports Arena general manager Ernie Hahn, the arena doesn't have records regarding the show, though he can confirm seeing the show on promoter Bill Graham's database. While the November 10, 15-song set has been extensively bootlegged, nothing from a possible second show has surfaced.
The confusion likely stems from the fact that the Stones played at the coliseum in Phoenix, Arizona, on November 11, 1969. However, on this tour, they did play more than one show in several cities, and it's only a one-hour-and-ten-minute flight from San Diego to Phoenix.
The dates of November 10 and 11 converged for the Stones and San Diego 36 years later. On November 11, 2005, the band made a tour stop at Petco Park. The previous day, Keith Richards and Toots Hibbert headed to Santee's Strate Sound Studios to work with engineer Alan Sanderson.
"I was told not to let anybody know it was happening and not to mention it after it was done," said Sanderson, who had worked with the Stones on their 1997 Bridges to Babylon album. "My contact in the organization looked me up, asking if I had any studio time. I didn't, but quickly moved the existing client and started sweating bullets. It took two days to set up.
"We did one track with Toots — 'Pressure Drop,'" I think that track is on every album of his, a different version each time," Sanderson joked.
Sanderson continues his Stones-related work, reporting, "Last year I recorded and edited demos with Keith in New York, at his house, and in an old library in Massachusetts. And I recently completed archiving the recordings from the last three years of their live shows."
 
6-13-72 - Rolling Stones: Only recently have viewing-copies of Robert Frank's long-suppressed documentary "[Expletive]sucker Blues" surfaced. The movie famously chronicles the Stones' infamous 1972 tour, timed to promote "Exile On Main Street" [released April 12] and the group's first time playing North America since the deadly 1969 Altamont concert. In the film, one scene takes place at the San Diego International Sports Arena date
Backstage, Mick Jagger can be seen deciding what to wear over his purple jumpsuit - a silver lame' jacket, black leather coat or raspberry polka dot shirt, his three main sartorial accessories for the tour. He ends up shrugging his shoulders to don a plain denim jacket that looks small even on his thin frame, muttering "I don't care, it's only San Diego ." The set was reportedly fair - it's one of the few occasions they've performed "Honky Tonk Woman" live. The real show was happening outside, in the Arena parking lot.
The Bill Graham-produced event had, like the Stones themselves, sold out. Unreserved seating cost $6.50, among the year's highest ticket prices (even aside from the free parking) in an era when Pink Floyd, Traffic and Chicago tickets cost local patrons $4 - $5.
Around three hundred apparently ticketless youths milled around the Arena parking lot as someone, perhaps several someones, worked their way through the crowd, selling dozens of counterfeit tickets for anywhere from $10 to $20 each. The actual tickets had been imprinted on a beige fiber cardstock with slightly raised ink - the counterfeits were offset printed with thick raised ink, fairly convincing except printed on a yellow-orange cardstock. Had the color been closer to the genuine tickets, most of the counterfeits might have gone unnoticed.
Hapless scam victims were refused admission and soon the crowd of angry, ripped off Stones fans and rowdy ticketless bystanders were moving threateningly en masse for the row of entrances. Guards (one of whom later characterized the scene as "a riot") were overwhelmed, dozens of people stormed the gates and ran into the hall and police were helpless do anything other than summon medical aid for a handful of mildly injured gatekeepers.
When it was reported that most rioters appeared underage, a Juvenile Delinquency and Crime Commission was set up to investigate whether local rock concerts in general and Stones concerts in particular should be restricted to only adult patrons (no city measure ever materialized). The scene was eerily repeated in July at a Montreal Stones show, where 3,000 victims of ticket forgers rioted in the streets. At the same concert, one of the band's equipment trucks was dynamited by French separatists, making the San Diego date seem more rowdy than riotous by comparison.
Surviving counterfeit tickets from the Sports Arena show are highly prized collector's items, sold and traded with certificates of authenticity signed by purported experts in rock and roll memorabilia. One eBay auction in late 2003 for an untorn San Diego 6-13-72 bootleg ticket, "certified authentic" (an authentic counterfeit?), attracted over 3,800 hits, drawing 65 bids and closing at $251.00, plus $7.50 insured shipping.
5-22-79 – the New Barbarians at San Diego Sports Arena: This was the final U.S. (and second-to-final ever) public concert by Keith Richards's short-lived "community service" band, formed to work off a drug bust.
The stellar lineup included Richards, Ron Wood, jazz bassist Stanley Clarke, and Faces keyboardist Ian McLagan. Three weeks earlier, Richards had skipped out on a Milwaukee show, causing patrons to stage a riot, but all were present and accounted for at the Sports Arena.
The high-ticket garage band slammed through Wood solo songs, as well as tunes by Dylan, Chuck Berry, Johnny Paycheck, and of course several Stones standards (though "Honky Tonk Woman" went MIA, despite being played on most of the other 19 Barbarian dates). Wood sang lead for Robert Johnson's "Love in Vain," evoking his old Faces version of the tune (the Stones also covered it), while Richards tickled the ivories for Tammy Wynette's "Apartment Number 9" (?!).
Famed album photographer Henry Diltz (Morrison Hotel, etc.) shot pictures in San Diego, and the band taped the gig (as did at least two bootleggers), but the New Barbarians didn't appear on official record until last year, when Wood released a double CD archiving a 1979 Maryland show.
SAN DIEGO SINGS THE ROLLING STONES - by Bart Mendoza
In honor of the Rolling Stones upcoming, likely final, world tour, here are 13 San Diego artists performing a Jagger / Richards classic.
DAIRY QUEEN ROCKS: LOCAL TRUSONIC TEAMS WITH DQ FOR IN-STORE MUSIC
Local firm Trusonic, a provider of Internet-delivered music and messaging services for retailers, announced an alliance with American Dairy Queen Corporation (ADQ) as an endorsed and preferred vendor, approved to provide an extensive catalog of music and messaging capabilities via the Trusonic Media Player to all members of the U.S. Dairy Queen® system.
Trusonic will program various music play-lists or formats to accommodate varying shopper demographics across different regions.
"The Trusonic platform delivers the ability to provide approved music and messaging to each of our independently owned and operated locations," said Chris Schwanz, ADQ National Accounts Program Manager. " The extensive music catalog and messaging control at a price accessible to our entire U.S. system made Trusonic a terrific choice for the DQ system and our franchisees."
Under the Agreement, Trusonic becomes the only sanctioned provider to DQ franchisees that has the ability to provide daily updates via the Internet to music and messaging.
Lorne Abony, Chief Executive Officer and Chairman of Mood Media Corporation, parent of Trusonic, said: "We are delighted to be partnering with a retailer the size and stature of the Dairy Queen system. Today's announcement is further evidence of both the strong appeal of Trusonic's service to national brands, and the flexibility of the platform to handle franchisee-owned businesses."
Trusonic provides custom music and messaging to retail, hospitality and general business environments in over 100 countries. Many of the largest chains and boutique brands in the world trust Trusonic to enhance their brand image at their locations. Trusonic has the largest library of major label and indie music from which to create custom music programming for its clients. Trusonic delivers and validates through reports the delivery of over 1 billion in-store and on-hold messages annually, and installs complete audio solutions including the Trusonic Media Player through its national network of sales and service locations.
****************************** GARY WILSON ON JIMMY FALLON SHOW 10-27 Local cult icon Gary Wilson sent over these pics of his guest stint with the Roots on the Jimmy Fallon Show 10-27 --
************************************
The first tabletop Internet radio that allows 1-button control of your Pandora music directly from the front of the radio, the remote control, or the free iPhone® remote app
Grace Digital Audio, who specializes in Wi-Fi connected home audio solutions, is launching a new all-in-one advanced tabletop radio featuring Pandora. Grace's Model# GDI-IR2550p is a tabletop radio that incorporates the same features that Pandora listeners use on computers and smart phones, including 1-button access to the thumbs up/down song selection and play/pause functions. Listeners can also skip, play, pause, and even bookmark songs directly from the remote and front control panel.

Grace Digital's Wi-Fi Internet Radio featuring Pandora additionally provides over 50,000 radio stations, podcasts, and on-demand content including NPR / NPR on-demand, FOX News, CNN, BBC, CBS, iheartradio, NOAA Weather Reports, Live365, KROQ, and Sirius Premium Internet radio. For customers who desire to listen to their digital music collection wirelessly anywhere in their home, Grace's GDI-IR2550p will also connect and play music direct from your iTunes library stored on your PC or MAC.

Grace Digital's CMO, Greg Fadul, thinks functionality is what sets Grace's new Wi-Fi radio apart from the competition. "In the transition of bringing Pandora radio from the computer to the tabletop, most Internet radios lose the simple functions that the computer provided. "We've created a stylish Wi-Fi enabled tabletop radio with high-grade audio that reflects the same simple and easy-to-use functions of Pandora that are available on the computer."

Grace's GDI-IR2550p is available at www.gracedigitalaudio.com and www.amazon.com for $169.99.
Based in San Diego, Grace Digital Audio designs and manufactures Internet radios featuring Pandora, outdoor speakers, USB archival solutions, media players, wireless speakers and other indoor/outdoor audio products. Learn more at www.gracedigitalaudio.com .
**************************************
AS I LAY DYING SIGER FORMS HIS OWN CLOTHING LINE
Tim Lambesis launches Modern Rebellion with commitment to donate profits to non-profit Trees Of Glory.
Tim Lambesis of As I Lay Dying has formed a new clothing company called Modern Rebellion. The company has launched an official website and merch store through 3rd Degree Merch.

The mission of the clothing line is to spread a positive message of charity and to often put one's personal needs second to those of others. With that mindset Modern Rebellion will be giving profits to Trees Of Glory, a non-profit dedicated to providing clean water for Children in Duber, Ethiopia.

Says Lambesis, "For many of us growing up, rebellion was a way to fight against what we felt were pointless and oppressive rules. Times have changed. Today we often submit to popular thinking without notice and believe that our greatest purpose is to serve ourselves. The truest form of rebellion left is to reject this mindset and live for something more."

"That is why I have partnered in starting Modern Rebellion. What I profit from this endeavor goes to support orphanages that I have personally visited and benefits a group of people much more deserving than myself. Beyond that, I think the apparel and designs themselves create a style that well represents my personal taste."
Related Links
Sign up for a search alert to get notified when new content is added for this artist.
******************************
 UCSD GOES FROM 20 CAMPUS CONCERTS PER YEAR TO OVER 200!
The University of California, San Diego is known for its Nobel laureates and cutting-edge research, but the campus also has become a hot spot for concerts and a variety of live musical performances, especially at the Rimac Arena (pictured above).
Concert bookings on campus have dramatically increased over the years and several alumni such as Bill Silva of Bill Silva Entertainment, Marc Geiger of William Morris Endeavor Entertainment and Jaime Sarachit of the Recording Academy/Grammy Awards have successful careers in the music industry through their experience organizing concerts at UC San Diego.

"I worked for the University Centers Marketing and Programming Office and booked more than 100 shows in three years," said Brooks Roach, who graduated from UC San Diego in 1998 and now works at The Agency Group, one of the world's largest booking agencies. "Through my contacts and professional development at UC San Diego, I was able to secure internships for agencies and now I am doing what I love working in the music industry."

Alumni such as Silva and Geiger are just a few of the many UC San Diego graduates who are members of the UCSD Alumni Entertainment Alliance which is comprised of alumni working at all levels in television, film, music, theater, gaming, performing arts and media.

UC San Diego's University Events Office works with the university's Associated Students organization to provide programming for students including a growing number of live music events, according to Martin Wollesen director of the University Events Office. "We have gone from having 20 concerts a year to 250—the assortment of shows has spiked. On the west coast other schools are looking at UC San Diego as a model since we've been able to grow the number of live shows so well."

One of the university's most revered traditions for students is the Sun God Festival, an annual concert established in 1984 that has evolved into one of the largest student-organized music festivals in the United States. In 2010, a record 20,000 UC San Diego students, alumni and guests attended the event which featured three stages, comedic acts, a dance tent and the popular hip-hop artist, Drake.

With the support of the University Events Office, Associated Students hosts music festivals every fall and winter and Sun God every spring. On Oct. 15, hip-hop artist Big Boi of Outkast, the rock band, Mutemath among others will play this year's Fall Fest. In addition to general campus concert bookings, each of UC San Diego's six colleges has its own annual music festival.

Roach said that campus' various concerts and music festivals have created a sense of school spirit for UC San Diego students.

"We don't have a football team," he said. "But the campus comes together for a lot of events like Sun God that create really memorable experiences and give students a sense of pride to be a student at UC San Diego."

The Che Café and Porter's Pub were among the first concert venues at UC San Diego, now music acts can be caught at the Price Center, RIMAC Arena and The Loft, a night club, restaurant and performance lounge. UC San Diego's ArtPower! program, which provides multidisciplinary art programs for students and the San Diego community, also sponsors classical, jazz and contemporary performances.

The exciting new increase of concerts has enhanced UC San Diego's nightlife and helped create an identity for the university's students, according to Wollesen. "New venues, such as The Loft have really brought so much activity to campus and the additional programming has engaged a lot of students and enhanced student life at UC San Diego."

Many students have been a driving force in the growing concert trend and organizing live shows has become ingrained in UC San Diego's culture, according to Alex Kushner, a 2004 alumnus and campus events manager for the University Events Office.

Kushner got his start as a concert organizer for the campus' annual Fall Fest. "In 2004, I had just booked Queens of the Stone Age when the single 'No One Knows' came out and then the band exploded," he said. In his current position, Kushner books bands for RIMAC Arena and has helped bring acts, such as Phoenix and the Pixies to campus. Bands such as Massive Attack and Thievery Corporation are slated to perform in the arena this fall.

In 2008, the campus opened the doors to the Conrad Prebys Music Center. The facility's crown jewel—a world-class, 400-seat concert hall designed by Seattle-based LMN Architects in collaboration with Cyril M. Harris, Ph.D., one of the most respected acoustical engineers in the world—is considered one of the finest small concert halls in the world.

Since moving to the Conrad Prebys Music Center last year, UC San Diego's Department of Music has vastly expanded its concert offerings to 150 for the 2010-2011 academic year. The music center is part of an emerging pedestrian friendly village at the heart of campus centered around the Price Center. The area is designed to provide a lively cluster of restaurants, shops and evening attractions such as music department concerts. The Loft at the Price Center provides a wide variety of provocative performances, art films, various arts openings and special events.

Kushner said through RIMAC, UC San Diego has formed stronger relationships with a lot of booking industries, such as Nederlander Concerts and Live Nation and students can look forward seeing more popular artists perform at the venue.

Although concerts at RIMAC, The Loft and Porter's Pub are open to the public, because they are located on the campus of UC San Diego, there is often reserved seating and discount pricing for students.
**************************************************
IRON BUTTERFLY VIDEO-FEST
By Bart Mendoza: Longtime local heroes Iron Butterfly are getting a Lifetime Achievement award at tonight's San Diego Music Awards show at Humphrey's. Bassist Lee Dorman will accept the award, Mayor Sanders and longtime local DJ Jim McInnes will present it. As for other band members showing up and/or performing, no confirmations yet.
Many bands have had more hits than Iron Butterfly, but few have had the cultural impact. From the quasi-classical intro to the extended drum solo, the group's influence still resonates. Here is a baker's dozen clips related to Iron Butterfly, proving the point.
1)  The song "In-A-Gadda-Da-Vida" has appeared in lots of TV shows and movies, but none is better than this scene from the Simpsons. Not sure why the image is reversed, but this is the full skit. http://www.youtube.com/watch?v=-4QnVoH8omw
2)  Iron Butterfly performing "In The Time of Our Lives" in the 1970 movie, Musical Mutiny http://www.youtube.com/watch?v=CfRDfDIO6Ck
3)  Nas and Will.I.Am sampled "In A Gadda Da Vida" for the hit song "Hip hop is Dead" http://www.youtube.com/watch?v=kAKxjTRV6ms
4)  An incredible, for all the wrong reasons, seventies era disco version of "In-A-Gada-Da-Vida" from European hitmakers, Boney M.
http://www.youtube.com/watch?v=qbMJJNqUKFw
5)  Ever wonder what Iron Butterfly would be like in concert if they were made of Lego's? Here you go!
http://www.youtube.com/watch?v=3ttUZ7Lkz_I
6)  A short, but nifty, ukulele version of "In-A-Gadda-Da-Vida" http://www.youtube.com/watch?v=LBBOymHPozY
7)  A nice promo clip for the Iron Butterfly song "EZ Rider" – including a bit with the band in front of a Billboard advertising their headline show at the Los Angeles Forum!
http://www.dailymotion.com/video/x1bl7o_iron-butterfly-easy-rider_music
8)  Jan 31, 1969 Silent footage of Led Zeppelin and headliner Iron Butterfly http://www.youtube.com/watch?v=V4yTZqvrQdY
9)  Iron Butterfly – Unconcious Power, live in Europe http://www.youtube.com/watch?v=gJhIb60MrwM&feature=fvsr
10) The ultimate Iron Butterfly TV appearance would be on "Playboy After Dark" complete with Hugh Hefner cameo! http://www.dailymotion.com/video/xtf0w_iron-butterfly_music
11) A nicely shot 2004 festival gig, featuring "Butterfly Bleu" http://www.youtube.com/watch?v=0JcGr3C69sA&feature=related
12) Iron Butterfly at the 2009 San Diego County Fair, with "In-A-Gadda-Da-Vida" – so long it's split up into two videos – the keyboard intro alone clocks in at over three minutes!
http://www.youtube.com/watch?v=lKDg-iWXLSE
13) Ron Bushy's "In-A-Gadda-Da-Vida" drum solo has inspired a legion of drummers to take up the challenge http://www.youtube.com/watch?v=YsGT3U9TUzw
Bonus Music Only Clip:
14)The Incredible Bongo Band – "In-A-Gadda-Da-Vida" – just music for this link, but this is so "groovy" it should've shown up on an Austin Powers soundtrack. http://www.youtube.com/watch?v=SfDzOGCizmI
Related Links
Sign up for a search alert to get notified when new content is added for this artist.
WANT SOME FREE OVERHEARD IN SAN DIEGO ARTWORK?
This week's new Reader contains the 1000th comic strip I've done for the paper - wow, suddenly my drawing hand is tired!
As you may or may not know, I depend on tipsters to email me stuff they've overheard around town, for me to draw in the Overheard in San Diego comics. Whoever sends me a tip that gets illustrated gets to keep the original artwork for that week's comic strip - at this point, I've given away the majority of Overheard artwork (which made it hard to come up with recent art to display in gallery showings!)
If you're interested in becoming a regular tipster, the things we look for are:
1) The strip should somehow be music related, and it must definitely be local-centric
2) A locale setting that'd be fun to draw (club with unique decor, an iconic local landmark or building, lots of interesting looking people, etc)
3) Dialogue that comes across as either funny, head-scratching, utterly inexplicable, or so perfectly suited to its locale and/or the speakers that it's almost like illustrating a cliche
4) "Guest stars" that are well-known locals or visiting celebs
If you think you have good bits of overheard chatter, feel free to email directly to me at [email protected] -
Overheard in San Diego and Famous Former Neighbors are anomalies in the comic strip world – they're based on real people, places, and events. Overheard made its debut in early 1996. Originally, I was only the writer – Scott Pentzer drew the first few Overheards, and then Paradise was aboard for around two years.
When Paradise could no longer work on it, I was stuck with the unenviable task of either finding another artist or drawing the thing myself. I hadn't drawn a comic strip since some crude gag strips I'd done in high school for the school paper and yearbook.
When I realized that drawing it myself meant I no longer had to split the paycheck, I decided – at the age of 38 – to become a cartoonist. My crash course involved consuming and all but memorizing several highly recommended books on the art of comics, including/especially Understanding Comics by Scott McCloud and Comics & Sequential Art by Will Eisner. After studying those two industry bibles, and a series of How To Draw books by Tarzan artist Burne Hogarth, my first solo Overheard comic debuted in 1998.
No, I will not reproduce it here – believe me, you wouldn't be impressed. I'm frankly still amazed the Reader didn't fire me. The pressure of a weekly deadline, coupled with my weak art skills, kept me chained to the drawing board over the next few months. I recycled a lot of Paradise's backgrounds and setups, as I studied how to render art in a style similar to his.
Once I finally got the hang of using a brush with a bit of flair, rather than the rapidograph technical pen that made my drawings look like woodcuts, the Overheard comics grew from barely competent to halfway decent to, I hope today, not at all terrible.
I particularly enjoy drawing iconic locales around town, tho - as you'll see below - I completely rely on good photo references to work up from.
(Air Conditioned Lounge back wall)
********************************
LOCALS ART ---- a few locals who've appeared in the Reader comix ---
 
 
More later!
********************************
GET CREMATION ASHES PRESSED INTO A VINYL LP!!! Company will press 30 copies, with 25 minutes of your chosen music...
Wired UK has a story about a company that will press the cremated remains of your body into a vinyl record. Your body will be part of a vinyl pressing of 30 records and you can put up to 25 minutes of music on the record. Somewhere in Norway a kvlt kid in a black metal band is hearing dollar signs.
The company, And Vinyly, was founded by techno pioneer and Subhead band and label founder Jason Leach. As ghoulish as this might sound the story, not to mention the idea itself, it's a great piece that's worthy of your time.
**************************
 LOCALS FEATURED IN NEW SURF MOVIE
The new surf film Highwater chronicles the Triple Crown at a notable milestone, the Rip Curl Pro Pipeline Masters' 35th anniversary.  
Local musico Al Guerra supervised the film's soundtrack, which includes songs from locals Billy Shaddox, Ryan Ferguson, Slightly Stoopid, Steve Summers, Switchfoot, as well as Matt Costa, Rodrigo y Gabriela, the Mother Hips, Wolfmother, and Xavier Rudd. The filmmakers are also known for their earlier movies, Step Into Liquie and Dust to Glory.
 
<EM>Highwater</EM> makes its local public debut on Friday, September 3, at the AMC Fashion Valley theater.
From the start, Pipeline Masters contests drew attention from national media, including the likes of the New York Times and CBS. ABC's Wide World of Sports covered the event for nearly a decade, and a network popularity poll ranked the event only behind Olympic figure skating and ski jumping. More and more surfers journeyed forth to the North Shore, attendance grew, tourists and enthusiasts followed.
Women's Surfing has also grown considerably over the past decade and the Triple Crown offers a women's title, showcasing the world's top pro female surfers concurrently with the men's Series. The Roxy Pro at Haleiwa and the Billabong Pro offer prizes of over $120,000.  These two events determine the women's ASP World Champion and the Vans Triple Crown of Surfing champion, as well as the WCT lineups for the next season's circuit.
The Triple Crown has also grown into a major corporate party, attracting the top surf industry corporations:  Van's , Rip Curl, Billabong, Quicksilver, Roxy, Red Bull, Foster's and virtually every action sports apparel manufacturer on earth; exemplifying the growing clout and mess of the surfing industry and it's lure.
***************************
CANDYE KANE SAYS "GENE SIMMONS HIT ON ME!"
Antimusic reports: Blues diva Candye Kane, recent cancer survivor and 2010 nominee for the B.B. King Entertainer of the Year Award, becomes the final name player added to the upcoming tribute album Whole Lotta Love: An All-Star Salute To Fat Chicks.
The voluptuous and curvaceous Candye appears courtesy of her size-positive original recording "You Need A Great Big Woman," as showcased on the Lifetime network and "The Maury Povich Show." This guitar-laden swing rocker features the incomparable Ms. Kane belting out the benefits of loving a large and luscious lady like herself. A sample of the song is now available at the official "Whole Lotta Love" MySpace page.
Candye is one of but few women on the roster, which consists largely of members of such hard rock bands as Quiet Riot, Cinderella
, Twisted Sister, Danger Danger and L.A. Guns performing songs about plus-sized women like her. Despite her minimal association with the genre, she does recall an encounter she once had with Kiss bassist Gene Simmons (who has publicly acknowledged his own appreciation of full-bodied women).
"Even though I'm honored to be included here, I'm not normally in the company of rockers," admits Kane. "I think the closest I got was back in the '80s when Gene Simmons hit on me! This was when I was recording my first album and he was producing some Japanese band (EZO) in the same studio. I turned him down, so I'm probably one of the few women who can say that! Back then I was more into country music so I said, 'Maybe if you were Dwight Yoakam!' I'm sure he wasn't accustomed to hearing that!" - more on this story
Related Links
Sign up for a search alert to get notified when new content is added for this artist.
***************************
LOCAL TAKELESSONS LEAPS FROM 'PUTER SCREENS TO CITIES NATIONWIDE
 Headquartered in San Diego, TakeLessons is a full-service music and voice lessons provider. With lessons taught by TakeLessons-certified instructors in over 2,800 cities nationwide, the company was founded in 2004 as an internet-based operation, designed to help people discover their creativity and pursue their passions. TakeLessons also offers turnkey music programs for schools and community centers, as well as at-work lessons programs for corporate clients and their employees.
Learning Care Group, the second largest for-profit early education and child care provider in North America, and TakeLessons have partnered to provide at school or in-home music lessons to children ages 5-12 at select schools within the Learning Care Group umbrella of brands, including The Children's Courtyard, Childtime Learning Centers, La Petite Academy and Tutor Time Child Care/Learning Centers.
"We recognize there is an artist inside of everyone," said Steven Cox, TakeLessons' Founder and CEO. "The opportunity to take music lessons ( http://www.takelessons.com ) at an early age not only equips children with music skills, but also with self confidence and a higher likelihood of academic success."
Whether music students want to be the next American Idol, be a real-life guitar hero or become the modern-day Mozart, they will have the opportunity to foster these skills. Beginning September 1st, TakeLessons instructors will be providing voice lessons ( http://takelessons.com/category/singing-lessons ), guitar lessons ( http://takelessons.com/category/guitar-lessons )and piano lessons ( http://takelessons.com/category/piano-lessons ) onsite in over 75 participating Learning Care Group, Inc. locations, including Austin, Dallas, Houston, Los Angeles, Phoenix, San Antonio and Seattle with plans to expand into other locations.
"Research continues to demonstrate a strong correlation between quality music learning programs and academic achievement," said Amy Hellebuyck, Marketing Communications Manager for Learning Care Group ( http://www.learningcaregroup.com ), Inc. "Our partnership with TakeLessons is one more way we inspire and impact lifelong learning for our students."
Top 3 Benefits of TakeLessons Learning Programs 1. Safety First: Instructors are interviewed by professional recruiting specialists before they are hired. Criminal background checks are conducted annually. 2. Talented Teachers: Music instructors are selected based on educational and professional backgrounds. Many have played with famous musicians, been on television and still perform live. 3. Comprehensive User Experience: Personal online accounts assist parents and students with goal setting, scheduling, lesson tracking, payments and more.
TakeLessons Student on NBC News
TakeLessons was recently featured on NBC San Diego's Morning News. The segment aired on March 5, 2009 and featured Steven Cox, CEO of TakeLessons and TakeLessons student, Kyle Riley who played a beautiful self-composed piece on his keyboard.
Learning Care Group operates approximately 1,050 schools (corporate and franchise) across 36 states, the District of Columbia and internationally, and has a system-wide capacity to serve 160,000 children.
*****************************
 
TODAY'S "WHAT THE F-CK" ALBUM COVER
All the green grass in the world isn't gonna make this dork crew look any cooler - hey, in the lower right corner, isn't that "Newman" from Seinfeld?!
"Let's get that photo I took of the pervert stalker hiding in the bushes and make it our album cover...."
Sears must've been having a sale on those suits!
You laugh, but you should hear this soulful mama belting out "These Boots Were Made For Walking" and "Hard Day's Night"! You'll laugh even harder...
And this is AFTER he pimped his ride!
What makes this so WTF isn't the clothes - it's the medieval dungeon they look so comfortable in...
And OTHER skiing songs?!?!?! That first one killed the dude!!
Where oh where to start - the guy's giant pointy elf shoes? The mysterious brown liquid seeping out from between the girl's legs and onto the floor? The Beep Beep poster with inexplicable ocean motif? The hemorroid donut mounted on a wall with garden trellis?
If Love Ain't Nothin' But a Business, guess who just declared bankruptcy?
Gene Simmons' Family Jewels - in an alternate HELL DIMENSION! Why do they make their women dress as couches that someone threw up on?
Previous WTF Album Covers: http://www.sandiegoreader.com/weblogs/bands/2010/may/31/worst-album-covers-ever-strange-bizarre-and-butt-c/
******************************************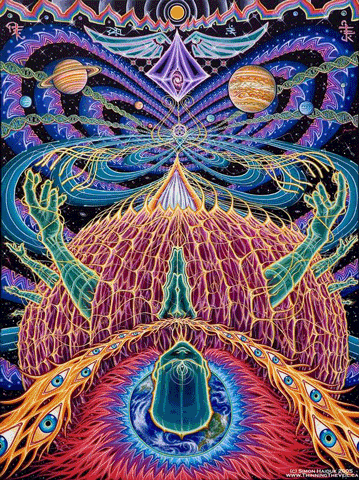 Because who can get any work done with all THIS going on????
***********************************************
 
NEW COMPREHENSIVE LOCAL MUSIC DATABASE IS LAUNCHED
If you wanna see a list of over 2,100 San Diego bands, with links to full profiles, photos, discographies, articles, MP3s, etc, checkout http://www.sandiegoreader.com/bands/search/
Believe it or not, you can click on ANY LOCAL MUSICIAN'S NAME (around 4,900 musicos listed!) and bring up bios of every notable band they've ever been in! Try it here with Rob Crow ---
AND, if that wasn't cool 'nuff, click on an instrument, say like this here link to "Drums" - BAM, a list of EVERY DRUMMER IN SAN DIEGO!!!
We've been working on this massively cross-linked Local Music Database for over two years now, covering a century of San Diego history --- if you're a local performer who wants to add or edit a page, go to http://www.sandiegoreader.com/band/edit/
More soon!!!! JAS
********************************************************
 MARKY MARK'S SON ATTACKED BY LOCAL OCTOPUS?!
http://www.sandiegoreader.com/weblogs/bands/2010/oct/04/ucsd-music-events-jump-from-20-per-year-to-over-20/
*************************************
LOCAL "PERSONAL RADIO" FIRM PARTNERS WITH HOT TOPIC
http://www.sandiegoreader.com/weblogs/bands/2010/oct/04/ucsd-music-events-jump-from-20-per-year-to-over-20/
**************************************
NEW CASBAH WEBSITE - A BRIEF TUTORIAL
http://www.sandiegoreader.com/weblogs/bands/2010/oct/04/ucsd-music-events-jump-from-20-per-year-to-over-20/
***************************
SCOTT WILSON: FLAME-ON, CRAIGSLIST!! (BUT DON'T TOUCH MY EMMY) -
http://www.sandiegoreader.com/weblogs/bands/2010/oct/04/ucsd-music-events-jump-from-20-per-year-to-over-20/
**************************************
42 YEARS AGO – THE VELVET UNDEGROUND IN SAN DIEGO
http://www.sandiegoreader.com/weblogs/bands/2010/oct/04/ucsd-music-events-jump-from-20-per-year-to-over-20/
***************************************
TOP 10 WEIRDEST LOCAL VIDEO
s!
http://www.sandiegoreader.com/weblogs/bands/2010/oct/04/ucsd-music-events-jump-from-20-per-year-to-over-20/
*********************************************
Thanks to everyone who came out to the Overheard and Famous in San Diego art gallery opening on Monday, March 29th at the Ruby Room! Bunches of photos and video clips at http://www.sandiegoreader.com/weblogs/bands/2010/oct/04/ucsd-music-events-jump-from-20-per-year-to-over-20/
******************************************
 OWES IT ALL TO THE MAN WITH NO NAME....
http://www.sandiegoreader.com/weblogs/bands/2010/oct/04/ucsd-music-events-jump-from-20-per-year-to-over-20/
**********************************************
Get Uked to It (or San Diego Gets Uked) - 15 San Diego artists have their songs covered on Ukelele
http://www.sandiegoreader.com/weblogs/bands/2010/oct/04/ucsd-music-events-jump-from-20-per-year-to-over-20/
**********************************************
MUSTAINE MAKES ROCK VIDEO BASED ON SAN DIEGO TANK ATTACK
http://www.sandiegoreader.com/weblogs/bands/2010/oct/04/ucsd-music-events-jump-from-20-per-year-to-over-20/
********************************************
 14 Things You Might Not Know About Jim Croce!
http://www.sandiegoreader.com/weblogs/bands/2010/oct/04/ucsd-music-events-jump-from-20-per-year-to-over-20/
*******************************************
WHY AL KOOPER HATES LOCAL WRITERS (BUT LOVES SAN DIEGO)
Legendary keyboardist Al Kooper has played with Dylan, the Stones, George Harrison and countless others, but he still has time to beef about local music reporters like Buddy Blue and a certain Reader columnist... http://www.sandiegoreader.com/weblogs/bands/2009/jan/29/the-return-of-black-heart-procession-plus-anya-mar
***************************************************
Rollingstone.com has added Anya Marina to their "breaking artist" profiles - http://www.sandiegoreader.com/weblogs/bands/2009/jan/29/the-return-of-black-heart-procession-plus-anya-mar
***********************************************
 THE BEATLES IN SAN DIEGO
 8-28-65 – the Beatles: For the Beatles' one and only local appearance, at Balboa Stadium, radio station KCBQ declared that Saturday "Beatle Day" and gave out pins saying so to attendees. http://www.sandiegoreader.com/weblogs/bands/2009/jan/29/the-return-of-black-heart-procession-plus-anya-mar
***********************************************
 UNEXPECTED BEATLES ART - The Fab Four turn up in the oddest places... http://www.sandiegoreader.com/weblogs/bands/2009/jan/29/the-return-of-black-heart-procession-plus-anya-mar
*********************************************
MAHARISH COMIX AND STORIES, OR "YOGI MAKES A BOO-BOO"
http://www.sandiegoreader.com/weblogs/bands/2009/jan/29/the-return-of-black-heart-procession-plus-anya-mar
********************************************
   
    
WEIRD BEATLES MERCHANDISE - WTF were these licensors (and bootleggers) thinking... http://www.sandiegoreader.com/weblogs/bands/2008/feb/06/my-brunch-with-yoko-plus-weird-beatles
---
   
MY BRUNCH WITH YOKO - Brunch with a Beatle bride... http://www.sandiegoreader.com/weblogs/bands/2008/feb/06/my-brunch-with-yoko-plus-weird-beatles
---
 
YOKO ONO COMICS AND STORIES  - When Johnny Met Yoko, with dialogue and captions paraphrased from published Lennon interviews. Plus John Lennon: A Life in the Day
... http://www.sandiegoreader.com/weblogs/bands/2008/feb/06/my-brunch-with-yoko-plus-weird-beatles
---
 
 
LENNON OR McCARTNEY??  --We asked 25 local performers about their fave Beatle (and why), and got some surprising (and frequently revealing) answers...
http://www.sandiegoreader.com/weblogs/bands/2007/dec/13/we-asked-25-local-musicos-lennon-or-mccartney
  CELEBRITY HOUSE HUNTING IN SAN DIEGO - Real estate broker Jeff Paiste has squired several famous musicians around San Diego in their search for decent digs to lease or rent, including Bread frontman David Gates and the late George Harrison.... http://www.sandiegoreader.com/weblogs/bands/2007/sep/13/celebrity-house-hunting-in-san-diego
*******************************************
 JOEY MOLLAND/BADFINGER INTERVIEW - Badfinger's last man standing, Joey Molland, reveals more about the tragic story of Badfinger, as well as meeting and working with John Lennon, George Harrison, and Todd Rundgren, plus the Concert for Bangladesh, and more.  http://www.sandiegoreader.com/weblogs/bands/2008/aug/21/x-jam-cancellation-controversy-plus-how-i-snuck-in/
---
THE DAY JOHN LENNON WAS SHOT - Local celebs share their recollections of December 8, 1980, plus guest essays from Al Kooper (who was recording with George Harrison that day) and others....  http://www.sandiegoreader.com/weblogs/bands/2009/jan/25/john-lennon-12-8-1980-we-ask-local-celebs-where-we/
---
LEGO ALBUM COVER RECREATIONS!
Those wacky kidsters at toyzone.com put together this great tribute to OCD Legoholics everywhere...
http://www.sandiegoreader.com/weblogs/bands/2009/jan/29/the-return-of-black-heart-procession-plus-anya-mar
***********************************************
Exclusive preview and new interview with one of the creators/performers behind the new internet Trek series - click for more ---http://www.sandiegoreader.com/weblogs/bands/2009/oct/04/happy-rons-hormonal-harem---loving-san-diegos-musi/#
READER EXCLUSIVE - For the first time anywhere on the web, here's the promo trailer for Star Trek: The Continuing Mission, episode six: http://www.sandiegoreader.com/audioclips/66/
************************************************
The Twilight Zone made it's TV debut 50 years ago, on 10-2-59 - we asked local musicos to tell us their own favorite Zone episodes --- (more "What's Your Favorite Twilight Zone?" )
***********************************************
---
THE ROCKETEER AND OTHER FAMOUS '80S COMICS BEGAN RIGHT HERE IN SAN DIEGO - Here's a detailed history of local Pacific Comics, who recruited comic superstars like Jack Kirby to create one of the first successful indie comic book lines. Pioneers in the fight for comic creators' rights and royalties, former employees and operators reveal how they did it, and what went so terribly wrong...
http://www.sandiegoreader.com/weblogs/bands/2007/sep/08/pacific-comics-the-inside-story-jay-allen-sanford
---
 
THE KOMPLETE KISS KOMIX KRONICLES - Comprehensive collection of stuff I've done about working with Kiss on a comic book series in San Diego, along with a bunch of never-before-seen artifacts from the Kiss Komix archives AND an article by Kiss comic author Spike Steffenhagen, offering his own very-different take, ala Rashomon, on the same events I describe in my essay...
http://www.sandiegoreader.com/weblogs/bands/2007/sep/12/komplete-kiss-komix-kronicles
---
ROCK 'N' ROLL COMICS: THE INSIDE STORY - In 1989, San Diego's Revolutionary Comics ("Unauthorized And Proud Of It") launched Rock 'N' Roll Comics, featuring unlicensed biographies of rock stars, most of which I wrote. Some performers, like Frank Zappa and Kiss, were supportive, while others like New Kids On The Block considered our comics akin to bootlegs and sued. In June 1992, publisher Todd Loren was found dead in his San Diego condo, brutally murdered...
http://www.sandiegoreader.com/weblogs/bands/2007/sep/12/rock-n-roll-comics-the-inside-story
---
NEW KIDS ON THE BLOCK VS REVOLUTIONARY COMICS - The inside story of how a hugely successful boy band tried to sue local-based Rock 'N' Roll Comics over an unauthorized biography of the group, sparking a court case that established, for the very first time, first amendment rights for comic books. Illustrated by comic superstar Stuart Immonen (Superman, etc.)...
http://www.sandiegoreader.com/weblogs/bands/2007/sep/13/new-kids-on-the-block-versus-revolutionary-comics
---
OVER A MILLION CARNAL COMICS ARE IN PRINT - Here's how and why we made some of the top-selling erotic comics of all time, right here in San Diego, including what Gene Simmons has to do with it all, backstage tales of porn stars, and more confessions of a comic pornographer...
http://www.sandiegoreader.com/weblogs/bands/2007/sep/08/carnal-comics-the-inside-story-jay-allen-sanfor
---
COMICS AND CENSORSHIP - DON'T BE AFRAID, IT'S ONLY A COMIC BOOK - A local-centric history of comic book censorship, and the fight for the rights of comic creators...
http://www.sandiegoreader.com/weblogs/bands/2007/sep/06/comics-and-censorship-a-local-centric-illustrated
---
TWILIGHT ZONE AND STAR TREK WRITER GEORGE CLAYTON JOHNSON PRESENTS - The inside story of a local horror comic book series featuring Robert Bloch, author of Psycho, plus sci-fi king Larry Niven, Zap Comix co-founder Spain Rodriguez, Matthew Alice artist Rick Geary, Vampire Lestat painter Daerick Gross, yours truly JAS, and many more...
http://www.sandiegoreader.com/weblogs/bands/2007/sep/05/deepest-dimension-terror-anthology-twilight-zone
---
THE BIRTH OF IMAGE COMICS: INSIDE STORY OF A LOCAL PUBLISHING POWERHOUSE - Illustrated tale revealing how Spawn creator Todd McFarlane and local comic artist Jim Lee (the Punisher, etc.) conspired to create the ultimate creator-owned comic books...
http://www.sandiegoreader.com/weblogs/bands/2007/sep/03/the-birth-of-image-comics-an-illustrated-history
---
 Down the Slippery Slope - Arrested For the Crime of Viewing Manga
On March 30, 2004, when Dwight Whorley found the Japanese website of Fractal Underground Studio via Yahoo and clicked on a couple of the thumbnail images... ( http://comipress.com/special/miscellaneous/down-the-slippery-slope-the-crime-of-viewing-manga )
---
---
**********************************************
"Before It Was The Gaslamp: Balboa's Last Stand" - Cover story 6-21-07: In the late 70s/early 80s, I worked at downtown San Diego's grindhouse all-night movie theaters, for the owner of the Pussycat Theatre chain, Vince Miranda - this detailed feature recalls those dayz, the death of the Balboa Theatre, etc.
 
"Battle Of The Peeps" - feature article about a weird gig I had in the mid-'80s, running a strip club called Jolar, for the nation's second biggest pornographer, Harry Mohney (Deja Vu Showgirls founder).
"Field Of Screens" - Cover story 7-6-06: Complete theater-by-theater history of San Diego drive-ins thru the years, including a few which screened X-rated fare for awhile.
"Pussycat Theaters - When 'Cathouses Ruled California" -- for the first time, the detailed inside story of the west coast Pussycat Theater chain of adult moviehouses, which peaked in the '70s but later died out. Told by those who actually ran the theaters!
****************************************************
  More Music on the Reader Website:
Find a Band
Today's Top MP3 Downloads
 
**************************************************** ***************************************************
Like this blog? Here are some related links:
OVERHEARD IN SAN DIEGO - Several years' worth of this comic strip, which debuted in the Reader in 1996: http://www.sandiegoreader.com/photos/galleries/overheard-san-diego/
FAMOUS FORMER NEIGHBORS - Over 100 comic strips online, with mini-bios of famous San Diegans: http://www.sandiegoreader.com/photos/galleries/famous-former-neighbors/
SAN DIEGO READER MUSIC MySpace page: http://www.myspace.com/sandiegoreadermusic
JAY ALLEN SANFORD MySpace page: http://www.myspace.com