Hard Rock Hotel Lockout, Sex With Axl Rose, Soft Pack Says Hi From LA, Cattle Decapitation Veggie Burgers, more
3 women I've known had Axl Sex...
---
---
 
NEW COMPREHENSIVE LOCAL MUSIC DATABASE IS LAUNCHED
IT'S DONE!!!! And growing every hour....
If you wanna see a list of over 1,5000 San Diego bands, with links to full profiles, photos, discographies, articles, MP3s, etc, checkout http://www.sandiegoreader.com/bands/search/
Believe it or not, you can click on ANY LOCAL MUSICIAN'S NAME (around 4,500 musicos listed!) and bring up bios of every notable band they've ever been in! Try it here with Rob Crow ---
AND, if that wasn't cool 'nuff, click on an instrument, say like this here link to "Drums" - BAM, a list of EVERY DRUMMER IN SAN DIEGO!!!
We've been working on this massively cross-linked Local Music Database for over two years now, covering a century of San Diego history --- if you're a local performer who wants to add or edit a page, go to http://www.sandiegoreader.com/band/edit/
More anon!!!! JAS
---
HERE'S THIS WEEK'S NEW Overheard in San Diego
---
AND THE NEW Famous Former Neighbors
---
HARD ROCK HOTEL NIGHTCLUB LOCKOUT AND LAWSUIT
Mr. Cindy Crawford – aka Rande Gerber, whose company runs Moonstone Lounge and Sweetwater Saloon at the Hard Rock Hotel - is being sued over club operators allegedly roughing up patrons. As of Thursday, February 5, both bars are locked up, around 150 people have no job to go to, and the Hard Rock has announced that it severed its partnership with Gerber.
In a written statement, Hard Rock Hotel owners Tarsadia Hotels referenced "the wrongful conduct of some of the Gerber Group employees" and said the lawsuit seeking damages was filed "arising from their wrongful conduct."
"In order to protect hotel guests and patrons, and the reputation of Hard Rock Hotel San Diego, Tarsadia was left with no alternative but to proceed with the termination of the agreement…Tarsadia Hotels has a zero tolerance of illegal and wrongful conduct, and has made every reasonable effort to have the Gerber Group correct the defaults."
47 year-old Gerber operates a chain of venues called Midnight Oil, alongside his brothers Scott and Kenny, as the Gerber Group. Best known for the Whiskey chain of venues launched around 16 years ago, their website declares the company to be "pre-eminent tastemakers, with an uncanny ability to create chic, seductive bars with modern glamour that reflect the times and national moods."
Gerber co-designed the Sweetwater Saloon on the main floor of downtown's Hard Rock Hotel, as well as the Moonstone Lounge rooftop pool bar. Both opened in late 2007, with a splashy party covered attended by Rande Gerber with his supermodel wife Cindy Crawford (with whom he has two children), as well as Ashlee Simpson, and Pete Wentz.
"When I look at [San Diego]," he told San Diego Magazine, "it feels like Miami did years ago, with the vitality and anticipation to take off…it's exciting to be part of a city with such spirit and people who are ready to shake it up a bit."
Gerber told Riviera Magazine "San Diego just seemed like a great place because the people are really friendly, like to have a good time, and they drink…I look forward to spending more time in San Diego, and I plan to keep opening new spots."
San Diego, you've been warned……
---
FREE DELTA SPIRIT CONCERT ONLINE
---
 
Three women I've known had sex with Axl Rose……
 
Today, Smith fronts the local band Ghost in the Graveyard, which includes guitarist Dave Wagner, brother of famed session guitarist Dick Wagner (Alice Cooper, Tim Curry, etc.). The current lineup made its debut on Halloween, 2008, at Bailey BBQ in Julian.
 
"There's a song on our CD [Wars in the Graveyard] called 'CFM, Come Find Me,' which is actually written to Axl," says Smith. "I have no doubt that at some point we'll meet up again. Maybe the gas will be on the fire again!"
A comment left recently on Smith's MySpace page reads "Don't you think it's cheesy and very, very bad taste to promote your band by glorifying your coked-out whore duties on a Gn'R record?"
"Real classy, tramp!"
 
Smith replies "I was the singlemost other person and woman to appear on it [Appetite For Destruction], besides the band members themselves…I do not know why you would think I was on coke, I was completely liquored up on Jack Daniels, just to set the events in place for you. Also, a whore is someone who takes money for sex. I did this act for my dear and sexy friend Axl Rose, who needed an artistic addition to the final song."
"Has Axl ever asked you to have sex with him? On his very first album? The sex act I performed so erotically was mastered by…two of the utmost best recording engineers in the biz, which is not only tasteful and classy but also very glamorous, if I do say so myself."
 
"Looking at myself today, I am not coated with cheese, only beautiful skin which I proudly wear, and cover with not a tramp's clothes, as I am not a vagabond…I cover myself in clothing that helps me to appear to be the confident, sexy, and unashamed person that I am today."
Both were porn stars – Savannah and Christina Angel – so much of what they told me can't be repeated verbatim on a general topic blog such as Rock Around the Town…
Doesn't mean I can't share a bit of each ladies' tail – er, tale – in comic strip form!
First up, Christina Angel -------
The story Savannah told me can't be related here, but she talked about a lot of her celebrity lovers, and these are a few of their reactions, as quoted from various press reports ----
Now you know Axl married the daughter of one of the Everly Brothers, right? That one didn't go so well --------------
Here's a little more comic tomfoolery, with GnR at the Playboy Mansion ------
---- And, what the heck, here's a song spoof from Rock 'N' Roll Comics, "Welcome to McDonalds" ---------------
---
 CATHRYN BEEKS' WEEKLY LISTEN LOCAL HOTSHEET
Saturday 2/14 – Valentine's Day Acoustic showcase Mixer at The Cottonwood Golf Club.  All ages, food, full bar and good times! 6:00 Roxanne, 6:30 Jeffrey Joe Morin, 7:00 The Castners, 7:30 Cathryn Beeks, 8:00 Folding Mr. Lincoln<?xml:namespace prefix = st1 />, 8:30 Kenny Eng, 9:00 Carlos Olmeda, 9:40 BVioliln, 10:10 Reverend Stickman, 10:40 Ephraim Sommers, 11:10 Rob Deez, 11:40 David Hermsen.  Got a service to offer?  Bring your promo material for a great night of music and networking.  No cover!
The Cottonwood Golf Club is in Rancho San Diego and, though they don't 

normally stay open past early evening, they've decided to try having music 

on random weekends.  The club is very family friendly, there is a full bar 

and they have a pretty extensive bar menu.  Besides a large dinning room 

where the bands play, they have a huge permanent outdoor tent perfect 

for weddings, cd release parties and festivals.  Since there aren't a lot of 

places for live music in that area, my plan is to try and bring a nice mixture 

of local music (Americana, some rock and acoustic acts) to the folks in 

East County.  The shows will be free to attend and all ages, family friendly. 
Sunday 2/15 – Bondi Bar and Kitchen on 5th and J, amazing food... bring the family for lunch and acoustic music.  3:00 Katie Christine Smith, 3:30 Folding Mr. Lincoln, 4:20 BViolin, 5:00 Holding Air Hostage. NO COVER, all ages!
ARTIST OF THE WEEK 
 Carlos Olmeda, appearing at The Cottonwood Golf Club February 14th, plus sets from 11 of your favorite artists.  No cover, all ages.  
 
 Link of the Week:  Taxes... what a drag.  Let our friends at Online Bookkeeping and Tax Service help out.  They're musician friendly and super easy to deal with.  Give Roger a shout and let him know Listen Local and the Reader sent you!
 
Check out the Modern Jazz Series every Sunday at 6PM at South Park Bar & Grill. Hosted by Apropos.  For a Complete Calendar, go here! 
 
 Don't miss the dual CD release party featuring Guava Belly's "It's Guava Belly" and Endoxi's "New Blood Old Soul" on Friday, February 27th at Winstons in Ocean Beach.  Doors will open at 8pm. Tickets are $10 and well worth it!
<?xml:namespace prefix = o />
Sunday 2/22 - THE GAME - Backstage at The Bitter End: 

Local songwriters all compose a tune based on a single 

song title.

 
 
The title is BIG PICTURE.  Yes, I know I agreed that Big Package would be
the next title at the last game; however, I was drinking. BIG PICTURE is
much better. Sorry to anyone who already wrote a song to the title
Big Package, please feel free to play it on the 22nd. Thanks to everyone
for participating and keeping THE GAME alive.
 
Want to play THE GAME? Just write a song to the title BIG PICTURE and
show up to play it on 2/22 at 9pm. All styles/abilities, full band (full backline)
welcomed. No cover, 21+
 
ABOUT THE GAME........
It started when Jeff Berkley, Steve Poltz, and Gregory Page toured Australia.
They'd make up a song title, and then the next night, each of them would
have to play a song based on that title.
We now invite ALL locals to have a whack at instant songwriting for a
live audience, so far attracting players like Sven-Erik Seaholm, Mark DeCerbo
and others.
 
Three sample lyrics from a previous Game, where the song title was "Quick":
 
Joe Rathburn: "A picture's etched on my brain, of them taken by that hur'cane /
They were gone just...that...quick."
 
Bart Mendoza: "You want the stars, the sun, the moon /
all yesterday, if not that soon."
 
Mark Jackson: "So if you're gonna quit me, baby, be quick /
And don't you try to burn me with your witch's candlestick."
 
 I'm going to be more proactive about promoting my own 

band, The Cathryn Beeks Ordeal.  We're begin work on 

the new album at Berkley Sound and we have some great shows 

coming up...Pretty exciting stuff happening... 

Join The Cathryn Beeks Ordeal's mailing list and be part of the family!

www.myspace.com/cathrynbeeksordeal 

MORE CATHRYN BEEKS ON THE READER SITE: Musician Interviews (Dec. 30, 2004), 

Musician Interviews (April 5, 2007), Blurt (March 26, 2008), 

Hometown CD Review (Oct. 15, 2008) 

 

CATHRYN BEEKS MP3S: 
---
THE SOFT PACK (AKA MUSLIMS) MAY HAVE MOVED TO L.A., BUT THEY SAID TO SAY "HI, SAN DIEGO"……
On the eve of their first European tour, The Soft Pack – formerly The Muslims – gave an interview to www.popmatters.com where they give a shoutout to their former hometown, two years after departing for L.A. ---------
What is the music scene like in San Diego?
Well we moved to Los Angeles about a year ago but the San Diego music scene is doing well. Kill Me Tomorrow is a band we've been fans of for awhile. Our favorite band the Sess broke up but those guys are getting new projects together that are good. We like the Night Marchers.
How important is where you grew up and began playing to your sound and development?
We were all big fans of San Diego bands in the '90s like  Drive Like Jehu, The Blackheart Procession, Hot Snakes. I'm not really sure how growing up there has affected us. We are laid back but there aren't any Spicoli's in the band really. No one did too many whipits in high school, no wrap-around shades.
Seems like things have moved pretty fast for you guys, is that weird or has it been difficult?
Nothing too weird. The shows have gotten bigger. Besides that everything is the same. We have been able to open for some bands that we were huge fans of growing up. Meeting those people can be a little intimidating. People that changed the way you went about your business. But they all have been very cool and nice.
I think you mentioned you don't have to work day jobs anymore?
Yeah. We are going to be on tour for awhile, had to quit the day jobs. This is our job now.
You recently signed with Kemado Records. Why were they a good fit?
We really liked the people at Kemado. We got along really well and felt like they got what we were about the most. Also, they were one of the first labels to talk to us and show a genuine interest. Long before all the CMJ hype stuff.
So how is 2009 shaping up? I know you mentioned going to Europe to play some festivals, is this your first time going there?
We are going to be doing a lot of touring and will be recording our record. We are going to the UK in couple weeks. Then we are doing a tour with White Lies and Friendly Fires throughout the US. Then we have some  festivals in Europe around the summer. I have never been to Europe so I'm really excited. Busy, but all stuff I'm looking forward to.
(Complete interview at They're Not Rock and Roll Animals, They're Rock and Roll Athletes ...
Originally known as The Muslims, the Soft Pack formed in 2006, fronted by singer/guitarist Matt Lamkin and bassist Emily Neveu, who sang and played guitar and keyboards with The Clock Work Army. She learned the bass in order to join the Muslims. The band released a five-song demo, recorded in a band member's bedroom.
Drummer Gabe Patuzzi came from the band the Holy Boys.
Matt Lamkin (who writes most of the lyrics) and guitarist Matty McLoughlin grew up together in North County. They recall that they didn't think about playing music when they both went to Torrey Pines High School in the late '90s.
"I didn't feel the need to play in some jerkoff punk band," says McLoughlin about the musical tastes that dominated their high school. "The kids who did listen to music when I went there were dorks. They were Huey Lewis as f-ck.... I liked the Replacements. The rest of the kids were into the Swingin' Utters. I was busy getting my college paid for [earning a baseball scholarship]."
Lamkin and McLoughlin came back home with college degrees but without career plans. They decided to start their first band in January 2007 while delivering pizzas. After their first gig at the Beauty Bar, the Muslims became Casbah regulars and gigged in L.A.
"I'm surprised we've gotten the attention we have [without] playing the game," says Lamkin.
Lamkin, McLoughlin, bassist Richie Lauridsen (who replaced Emily Neveu), and drummer Gabe Patuzzi moved to L.A. in late 2007.
Lamkin and McLoughlin then essentially restarted the band, adding new members Brian Hill and David LantzMan. As of 2007, all four band members live in L.A., along with other defecting San Diegans like Tristan Prettyman.
"Some [bloggers] have accused us of being too good for San Diego," says McLoughlin. "It's not like we're abandoning San Diego; it's just that we don't want to depend on our parents anymore or work at some record store."
"I got a job connected with my degree [in film]," says Lamkin. "It's not like we're moving up there to get signed."
Lamkin told Vice magazine, "Most of the band recently moved from San Diego to L.A., and I think L.A. is pretty cool because it has a bigger all-ages thing going on. In San Diego, it's pretty much just the Ché Café, but it depends on who's working there. There are just more bands in L.A. so you get a lot more bullsh-t but you also get a lot more good stuff."
At the 2008 San Diego Music Awards, the band was mysteriously nominated for Best Album, for a two song 7-inch record with "Extinction" and a cover of "My Flash On You," by Arthur Lee and Love. They lost.
In November 2008, the Muslims announced it was changing its name to the Soft Pack. In January 2009, NME Magazine wrote a feature about the band, whose debut single in the UK was "Nightlife" b/w 'The Bright Side," on Caspian Records. February 2009 saw the Soft Pack visiting the UK for the first time, as well appearing at the Primavera Sound festival in Barcelona, Spain.
---
THEY CALL HER MIZ MANDY
This week, pop singer Miz Mandy and label BabyLove Records have released her sophomore album Today's the Day. It is now available on iTunes, cdfreedom, Napster, Livewire, Groupie Tunes, eMusic, Rhapsody, and http://www.MizMandy.com
The original album, mainly co-written with Patricio Pickslay of Rhythm Coalition Studios in Cardiff, California, is described by Pickslay as "a fun whirlwind of the extremes. On one hand, there is love, lust and passion and on the other self-loathing. There are funny songs, spiritually awakening songs, and flirtatious party songs."
"As Mandy's collaborator/producer," says Pickslay, "I'm intimately involved in many of the aspects of the creative process. I really appreciate Mandy's dedication to the music," States Pat. "She always inspires me to get out of my comfort zone and try new things in the studio. She's in essence, evolved into a co-producer with great production instincts."
"It's hella del fuego, SoCal San Diego", states rapper J.Mac, who says he enjoyed working on tracks with Miz Mandy. "Mandy is real motivated and knows what she wants. Working with her has opened my eyes to a whole new genre of music. Performing with her was the same way - I saw how much preparation and work goes into her shows, and the end result is beautiful. I had a great time."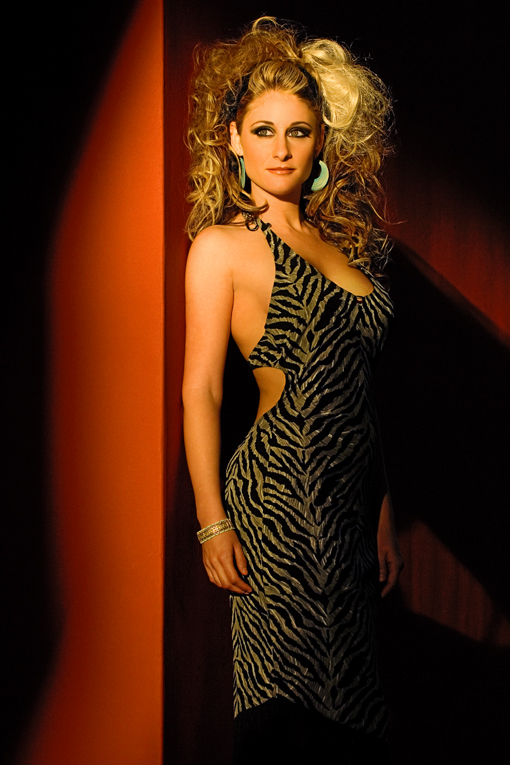 "Just Another Night" was a finalist in the Best of' San Diego Magazine competition. Miz Mandy, J.Mac and DJ Mission performed at the San Diego Magazine event, reportedly the biggest in the magazine's 60-year existence, with featured artists Bushwalla and Steph Johnson.
The second single from the album, "Sweet Fury of Love (Friscia & Lamboy Back 2 Soul Radio Mix)," released months before the album was finished, made the Billboard charts. Friscia and Lamboy remixed "Sweet Fury of Love" into a "Tribal/Progressive [and] a House/Club Mix" and it entered onto the Billboard Breakout charts on July 4th, 2008. In September it hit #48 on the Hot Dance Club Play Top 50 Billboard Charts. (Issue date 9.27)
"I was real impressed with the record. I felt the ride from the beginning to the end. The way it starts gets me every time." J.Mac refers to the single now being pushed by BabyLove Records through her first music video, "Let Love Be Free." "I had the privilege to hear the beat before the song was done. Nodden and myself both said, yup, that's dope."
Other songs on the album include "Detox," "Lovebug," "Discotheque Emergency," and "Filthy Stinking Rich."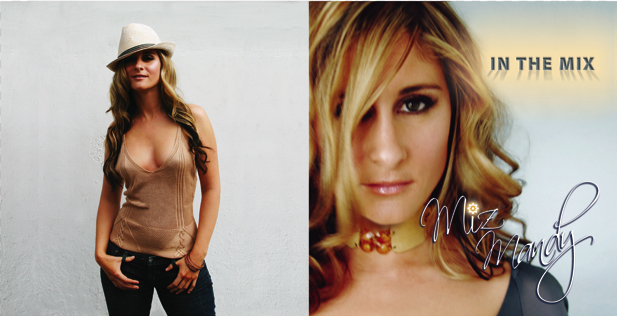 Mandy Gasparich (as Miz Mandy) earned a national chart hit in 2007 with a dance remix of her song "In the Mix." The song hit #37 with a bullet on Billboard's dance club play chart in mid-2007. It was produced with Latin rhythms, flamenco-guitar flourishes, and backup lyrics done in Spanish by Cardiff producer Pat Pickslay. The extended remixed dance version that charted was crafted by DJ Scotty K, who is known for the remixes he's done for Christina Aguilera, Seal, and Madonna.
"We need a new dance diva," says Pickslay. "When disco started, it was such a strong movement. I see an opening for someone to take that flag and raise it. Avril Lavigne is the pop-rock diva. We need a dance diva. There is a vacuum right now."
In 2008, Peak Hour Music teamed up with MediaServices NYC Promotion to publicize Miz Mandy's own "In The Mix" remix project. "The PHM All-Stars have laid the heavy hand on this one," says her publicist, "guaranteed to rock any floor!" The new remixes were done by Touvan, TsT, Jason Turbulent, Dush, LexDaFunk, Martez, Alternative Reality, Tachyon, and Steve DeParr.
Mandy's mix entered at #92 on the Electro Chart and #80 on the Trance Chart at Beatport.com as well as achieving Top 10 chart status at DJDownload.com. Miz Mandy's "In The Mix (TsT Remix)" was also included on Peak Hour Music's Elektrotech Ibiza compilation CD of electro and tech House anthems.
In November 2008, Peak Hour Music released new remixes of Mandy's pop track "Yours." Remixers include DJ Red, Elemental Project, Paul James, Touvan, and, Von Ukuf Vs. Ei8ht, and Di Liberato.
In the fall of 2008, Miz Mandy released the first single off of the new unreleased album. "Sweet Fury of Love (Friscia & Lamboy Back 2 Soul Mix)" entered the Billboard Breakout Charts and hit #48 on the Billboard Dance Club Play Charts.
Related links
---
 WEILAND at Viejas Feb. 6th
CONCERT REVIEW by Fat Lando
As a fan of Scott Weiland since his days with Stone Temple Pilots, I was looking forward to this intimate show at the Viejas Casino DreamCatcher Show Room. His past appearances in San Diego weren't recieved very well.
His last performance at Qualcom with STP was delayed and a little sloppy.
Prior to that, he was scheduled to appear with Velvet Revolver at the House of Blues, but the appearance was cancelled on the day of the show due to his entry into rehabilitation.
Tonight at the Dreamcatcher theater, I was not only proud to call myself a fan, but was way impressed with the team behind Scott Weiland. I was fortunate to have seats in the lower balcony, right behind the lighting and sound crew. They truly are the true performers behind the artist. With every flash of light, change of color or flashing strobe, there is a technician literally pushing buttons with the beat of the song. The sound engineers are also unheard heroes as they can either make or break a singer and their band.
But getting back to Mr. Weiland's show, his band started the show with a musical jam which lasted for about 6 minutes, which already there were murmers thru the crowd, that Scott was going to let his fans down. Yes the fans were down, but only because he floored them. He smoothly appeared from the side of the stage dancing to the groove of the music, evoking the spirit of another San Diegan, Jim Morrison. He then sang, shook, dance and – unfortunately - fell the night away. His voice was in top form and he appeared very focused and was patient with his band, as they had minor technical issues. He laughed and appeared very happy.
This San Diego appearance was the second to the last show on this tour then I hope he takes a long deserved break, as this man has been on the road for the past 3 years.
SET LIST:
Opening Jam - musical number
Reel Around
Killing me sweetly
Vasoline
paralysis
Mockingbird Girl
Atlanta
Monster
Unglued
Blind confusion
SPACE JAM
Interstate Lovesong
Fame
Barbarella
Beautiful Day
Missing Cleveland
The swag that was for sale was also very affordable for a show. For two zip up hoodies, with Weiland logos and writings were 20 bucks each. A tour t-shirt with front and back writing were 10 bucks. And a good ol' button set was only 3 dollars. I felt guilty walking away with all these great prizes for only 53 dollars.
Well that's all I have. If you were there I'm sure you have the same opinions. I'm very fortunate that my band Hocus will be recording our album at Scott Weiland's Lavish Studios in LA. His bearded maestro Doug Grean will be producing. Hocus will be performing at the Second Wind Santee on February 17th, with Eternal Unborn and Squirrely ARts performing as well.
The show is free, too! Also upcoming: February 10 at Humphrey's Backstage for the world famous songwriter competition (as Fat Lando, two solo songs), and March 19 at the Second Wind in Santee, with Fat Man's Misery.
---
---
SO IS STONE TEMPLE PILOTS KAPUT???? – JAS
In a chat with Billboard, Weiland seems to be closing the coffin lid on the Stone Temple Pilots reunion once again.
While it would be easy to assume Weiland's mercurial behavior during the STP reunion tour is to blame, it's more likely that the band is being killed amidst the final desperate thrashings of one of the last doomed dinosaurs to stumble into the tar pits ----- Atlantic Records, STP's label.
Atlantic filed a lawsuit against Weiland and Eric Kretz of STP on June 12, 2008, demanding that the reunited band now live up to its record contract to deliver new albums. The lawsuit, filed in U.S. District Court in Manhattan, alleges the STP duo "threatened to stop performing under their contract and have indicated they would like to end the agreement."
According to the filing, these threats "have given rise to a definite, real and substantial controversy between the parties that threatens to harm Atlantic's business." Guitarist Dean DeLeo and bassist Robert DeLeo were not included in the lawsuit, having been released from their Atlantic contract in 2003.
Though STP recorded six albums for Atlantic Records – a subsidiary of the Warner Music Group Corporation - the label feels it's still owed up to three more albums. The day after the lawsuit was filed, STP released a response stating "Despite the allegations in the complaint, the band never threatened anything more than remaining away from the studio until equitable terms could be arranged. The precipitous filing of this action is yet another example of the difficulties facing artists in the new music environment, as relationships between artists and their labels fall further and further apart."
"Eric and Scott have not yet been served and hope that Atlantic will allow cooler heads to prevail, and have the courtesy of shelving this action, to permit negotiations to continue in a positive spirit rather than under a dark cloud of hostility."
When STP hit the road last year, it was the band's first national tour in around eight years.
One well-circulated YouTube clip from New Jersey shows singer Scott Weiland mumbling about the band being over an hour late, until he's cut off by Robert DeLeo saying "Apology accepted, brother," whereupon the band starts playing. The singer then sits down on the stage and holds out his mic, letting the audience handle the vocals on most of the song.

A New York Times review of the show said "[Weiland] seemed bedraggled and bushed, like a scarecrow. His first comments were barely coherent, and what came next was dispiriting."
Weiland's solo album Happy in Galoshes came out November 25th, on his own Softdrive Records label and distributed by New West Records/RED/ SONY.
In a subsequent issue of Billboard, he talked about STP's current status, or lack thereof:
"I don't know how things are going to go with STP. It was sad to find out that we're still in some way locked into a contract with Atlantic Records, which is a travesty, actually. When we signed to them it was a great label. It was a beautiful time in music. Now if you say, 'We're going to do this song as the first single,' they go, 'OK, we're going to do some radio testing.' What the? When we first talked about putting STP back together, it was, 'Do this tour and then see about doing a creative deal with another company.' So if it ends up being we have to make a certain amount of records for Atlantic in order to be free, then I don't know if I have that in me."
For now, Weiland is kicking off the second leg of his solo tour in support of Happy in Galoshes. He's reportedly playing songs off his sophomore solo album, as well as songs from his debut solo album, 12 Bar Blues..
Weiland's song "Hyper-Fuzz-Funny-Car" was featured on the January 21 episode of "CSI: NY".
---
RELATED ARTICLES ON THE READER SITE:
 
"Ratt Doesn't Want You to Read This Blog" - Beyond Behind the Music, here's a comprehensive account of how much these guys hated each other, through all the lawsuits and insults, until the money to "reunite" piled up too high to ignore. That is, if you consider the current partially-original lineup a "reunion"....
http://www.sandiegoreader.com/weblogs/bands/2008/oct/03/books-of-rock-plus-concert-crasher-manifesto-bands/
---
"Just Sing the Hits and the Crowd is Happy - When Bands (Barely)Reunite" - San Diego has seen its share of former hitmakers who come to town with few - if any - original members. And it doesn't help when brainless local promotors can't even spell the band name right ("Orginnal Sugarhill Gang," anyone? No? I didn't think so.....)
http://www.sandiegoreader.com/weblogs/bands/2008/oct/03/books-of-rock-plus-concert-crasher-manifesto-bands/
---
*********************************************
WHAT ABOUT BLINK 182 REUNITING?
The members of
blink-182
, Mark Hoppus, Tom DeLonge and Travis Barker, reunited to present at the Grammy Awards on Sunday. Shortly after the Awards wrapped up, blink collectively put out this release: "Hi. We're blink-182. This past week there've been a lot of questions about the current status of the band, and we wanted you to hear it straight from us. To put it simply, We're back. We mean, really back. Picking up where we left off and then some. In the studio writing and recording a new album. Preparing to tour the world yet again. Friendships reformed. 17 years deep in our legacy. Summer 2009."
(For a detailed article about Blink's recent overtures toward a reunion, as well as a history of their past and present legal troubles, click here to read Breakups and Reunions Aplenty)
***********************************************
JASON MRAZ MAKES HISTORY
GETTING BACK TO GET BACK LORETTA
Back when singer/guitarist Steven Bradford was in Waiting for Autumn, it looked like the power-punk band was about to break big, with writeups in Alternative Press magazine and a tour opening for Underoath.
Bradford also has a new band project with Gabe Lehner, guitarist and vocalist for Jack the Original.
Calling themselves Metrofique, the two write and record songs together that are more mellow, simple, and acoustic-based than what either did in their respective bands. Their debut album D Minor Sessions was recorded at Lehner's Encinitas home studio.
Related links
 LIL WAYNE "ROAD TO SAN DIEGO" VIDEO - Behind the scenes footage with Lil Wayne on the I Am Music tour.  http://blogs.sohh.com/atlanta/2009/02/two_chainz_tv_r.html
*********************************************
FREE DELTA SPIRIT CONCERT ONLINE
CATTLE DECAPITATION SAYS "EAT ME"
 
Maybe veggie burgers help your Karma.Bloody.Karma?
 
Cattle Decapitation posted this notice on their MySpace blog reading "CATTLE DECAPITATION BURGERS! You heard that right! Tucked away in San Diego's South Park community is Hamilton's Tavern and Café, who now boast a delicious veggie burger called the Cattle Decapitation!"
 
"Inspired by the local veggie gore band of the same name, the burger's homemade all-vegan patty is a scrumptious mix of black beans, garlic, corn, potatoes and Hamilton's secret mix of spices! Add some lettuce, tomatoes, onions and vegan PCS sauce (stands for 'Phil Collins sucks'), this burger is simply the best damn veggie burger in town! Comes with excellent homemade pub chips and a bonus side of vegan sweet coconut curry sauce."
 
"If you live in San Diego or are visiting soon, stop by and grab one!" At $7.50 per giant burger, brimming with veggie goodness, seems worth it just for the karma points!
Hamilton's Tavern and Café -- 1517 30th St (between Beech St & Cedar St) -- (619) 238-5637
www.hamiltonstavern.com

The Cattle Decapitation burger - mmmmmmmm:



Travis Ryan from Cattle Decap gorging the onslaught:



From the Hamilton's ordering screen:

Cattle Decapitation released its new album, The Harvest Floor, on January 20 in North America; January 30 in Germany, Austria, Switzerland and Italy; and February 2 throughout the rest of Europe via Metal Blade Records.
 
The new album was mixed with producer Billy Anderson (Mr. Bungle, the Melvins) at Sharkbite studios in Oakland.
 
According to the group, "Sonically, the band has managed to finally capture and accentuate its live intensity that we've become known for and has created one hell of an album from start to epic finish! Conceptually, its misanthropy shall go unmatched. This is it, humans... ferocity at its finest."
Regarding the album title and packaging, the band is quoted at http://www.blabbermouth.com saying "The actual title refers to the area of a slaughterhouse where the animal (of course in our case it always means the HUMAN) begins the agonizing process of death, usually done with a bolt to the forehead or a slice to the throat. The Harvest Floor is a fitting title for an album laden in gore and the anti-human metaphors and sentiments Cattle Decapitation fans have grown to know and love."
 Artwork by Wes Benscoter shows the outside of a large slaughterhouse/factory of doom and gloom with the general public being herded inside to meet their demise. The inside of the album layout reveals what's really inside that slaughterhouse: our misanthropic heroes of GORE (not core) at another hard day of work!
The Harvest Floor also contains an enhanced portion which sports an iPod-ready documentary titled "Pandemic: The Damnation Epic - The Making of The Harvest Floor," which pretty much makes the new production an apocalyptic multimedia epic!
The song "A Body Farm" is available for streaming here: http://www.myspace.com/cattledecapitation
The new CD features guest vocal appearances by Ross Sewage (Impaled) and Dino Sommese (Dystopia). There is also a special appearance by Jarboe of Swans, lending her haunting voice to the death-dirge title track. Jackie Perez Gratz (Amber Asylum) graces a couple tracks with her electric cello.
A press release for Cattle Decapitation says the band "brings forth the ideas of vegetarianism with the utmost brutal approach in expression, both musically and imagery. [Their] sound will bring elements of older death/grind, inbred with utterly impossible low vocals, while being stabbed by immense drumming." The group is known for wearing masks made of beef jerky onstage, an apparent statement regarding the trivialization of animal remains for human consumption.
 
Originally formed as a member-swapping side project of The Locust (drummer Dave Astor founded the Locust, and former Cattle Decapitation guitarist Gabe Serbian now plays drums in the band).
 Their remastered Human Jerky CD is enhanced with bonus CD-Rom-type content playable on any computer, such as live footage from the jerky mask shows, downloadable desktops, and a link to the band's website.
Song titles on the CD include "Colon Blo," "Constipation Camp," "Roadkill Removal Technician," and "Parasitic Infestation (Extracted Pus Mistaken for Yogurt, and Gargled)."
 2004's Humanure album was banned in many retail outlets due to the cover illustration of a cow excreting human remains. The band's experimental leaning on this record reared its head in the form of a ten-minute-long track constructed almost entirely of slaughterhouse field recordings. Then, the band was signed to big-time Metal Blade records, home of Mercyful Fate and King Diamond.
 
Says Cattle vocalist Travis Ryan, "Being on Metal Blade Records allows us to reach a higher level of exposure and ability to play in places and in front of crowds that we wouldn't normally be able to, and that is something we need right now."
 
The group's debut for Metal Blade, To Serve Man, was named after a classic episode of The Twilight Zone TV series wherein nine-foot tall alien "Kanamits" utilize an intergalactic cookbook to make lunchmeat out of human beings.
 Between more tours, Cattle Decapitation recorded 2005's split 7 shared with the canine-fronted grindcore oddity Caninus. This material saw a return-to-form in terms of song lengths but introduced an increasingly diverse range of extreme metal.
 This laid the framework for 2006's full-length Karma.Bloody.Karma. In Ryan's words at the time, "this will be the most nihilistic, pessimistic and hateful record weve ever done lyrically. Musically, imagine the Caninus split material, just longer in every way". The album features guest appearances by Joey Karam (the Locust) and John Wiese (Bastard Noise) and production by Billy Anderson (Swans, Mr. Bungle, Melvins).
Singer Travis Ryan says he smuggles band merchandise (shirts, stickers, and more) into shows when he is on tour so that the band doesn't have to pay the traditional 20-percent cut to the promoters. "They count you in at the beginning, and they count you out at the end. Let's say you have 30 shirts less, you pay them 20 percent of what those shirts sold for."
Cattle Decapitation were nominated "Best Hard Rock Band" at the 2006 San Diego Music Awards. They were nominated for two awards at the 2007 SDMAs: "Best Hard Rock" and "Best Hard Rock Album."
Halloween Night concert video at the Ché Café: http://www.cattledecapitation.com
"What's Your Favorite Twilight Zone?"
***********************************************
SHARON HAZEL IS  NOT  TRACY CHAPMAN
"Please do not make comparisons to Tracy Chapman," says acoustic singer/songwriter
Sharon
Hazel
in her press kit. Contacted via email for an explanation, she says "Don't get me wrong. I highly respect Tracy Chapman as a musician and songwriter. I have no problem being compared to her musically. In fact, it is an honor. The problem is that I don't believe my music sounds like hers." "I have found that people who compare me to her are only doing so visually, not audibly. When I then ask 'What exactly about my music sounds like hers?' there is a struggle for a valid musical comparison. When I ask audience members, more times than not, they do not think we have the same style."
Hazel, who lives in University Heights, elaborates. "Put it like this: A new ice cream comes out that looks just like chocolate, and based on looks, everyone describes it as chocolate. Then, many people are going to think they already know what it tastes like, and therefore, they do not try it. I just want my music to be listened to with an open mind, as all music should. I realize you guys have to make a comparison for your readers, and if your comparison is indeed musical, thank you." Hazel – profiled in 2008 in Performer Magazine – is signed to local label Crumb Records.
http://www.myspace.com/sharonhazel
**************************************
LINDSEY YUNG'S HOT TURTLE LOVE
(Yung with turtle friend)
"I'm obsessed with Maui, and visit up to five times a year to swim with the sea turtles," says singer-songwriter
Lindsey
Yung
. "I have an unexplainable connection to sea turtles. Aside from the fact that I think they're the most majestic, graceful creatures I've ever seen, I can't put into words how amazing it is to swim with them. The first time I spotted one was from the shore. I began screaming and jumping up and down. Yeah, I got some funny looks." "I grabbed my snorkel and mask and jumped into the water. As I was swimming out, a huge turtle swam over to me, and stopped beneath me as I was flapping about. I looked down, locked eyes with him, and it seriously changed my life. The turtles and I have been spiritual homies ever since."
Yung says her Maui adventures have also brought her face to face with manta rays, dolphins, humpback whales, and at least one octopus.
She describes a different kind of creature connection made recently here in San Diego. "I got hit on by a guy the only time I've ever played a gay bar," she says of a gig at Hillcrest's Brass Rail. "I thought I was safe, but I was really caught off guard with that one. After my set, this guy was making eyes at me. He kind of pulled me aside, and I remember a bunch of saccharine comments about my music. He asked me to have a drink with him, and I very politely turned him down." Her guess as to why such an unlikely infatuation developed in a gay bar? "Hello? Because my music is just so amazing that people can't help but fall in love."
Yung's 2008 album is
Opal Essence
.
Related links
WHEN SCOTT WILSON WAS GLAM
"I walked away from this style of music in 1994 and never looked back," says acoustic singer/songwriter
Scott
Wilson
, whose earliest recordings with AOR glam band VFX are being sought for reissue by Retrospect Records in Las Vegas. "That's Album Oriented Rock, not Aging Old Rockers," says Wilson. "Nobody was more surprised than me that people still listened to that type of music…I had no idea anybody remembered a CD I released 20 years ago." Wilson says VFX was one of many bands knocked out by Grunge. "When our second CD was released in '93, Nirvana was going strong. That wiped out what one record executive once told me was all those W bands, [like] Warrant, Winger, and Whitesnake." That album, The Next Step, hit number one on the Imports Chart in England's Kerrang Magazine, as Wilson toured Europe with the band in late 1993/early 1994. "I've been busy rummaging through my storage room looking for old masters and forgotten videos," says Wilson, who moved to San Diego in 1997 and pursued acoustic balladeering. "It's been a strange experience." Some of the vintage spandex and cosmetic-heavy VFX videos have been uploaded to Wilson's YouTube channel, Metapunker. "They're possibly [worth] a good laugh. I don't regret doing the music that I did, or dressing up in strange costumes. Some of the pain and embarrassment has faded away, and now only laughter remains."
"I haven't decided if I'm going to let them release the CDs yet," says Wilson. "When I started digging through the storage room and talking to some of the former band members, it brought up a lot of buried issues and feelings that I assumed I had let go of. Which, of course, I hadn't. So I'm deciding whether I really want to reissue those CDs again, or let them stay part of the past." Wilson cites his main musical influences as the Beatles ("seventh chords"), Nirvana ("grooves"), and Yes ("harmonies"), but nowadays the founding member of the Gandhi Method -- and former bassist for Cathryn Beeks -- would just as soon plug into a video-editing board as an amp. He's worked on music videos, concert films, and documentaries.
This film-making savvy served Wilson well when it came time to shoot a video for the song "Coffeehouse 101" from his 2005 CD
Kaleidoscope's End
. "We ended up with around 50 performers in [my] video, many of them local, each one lip-synching a different line from the song," says Wilson.
Footage was shot at Lestat's , Twiggs, the Hot Monkey Love Café and other local spots. Cameo appearances include Gregory Page, Dave Howard, Bart Mendoza (The Shambles), Mark DeCerbo (Rockola, The Steely Damned), and a who's who of local talent that even the most plugged-in of scenesters would be hard pressed to fully identify. "I couldn't time it right to get The Locust in there, but I [taped] most everybody else I sought out," says Wilson.
"Some people -- for instance, Robin Henkel and Carlos Olmeda -- were very comfortable with the camera. Some weren't, and I include myself in that bunch. Everyone brings their own personalities to the table, and people relate to the camera in such different ways that it becomes sort of a sociological experiment in overcoming embarrassment."
(Click here to see the
Scott Wilson "Coffeehouse 101" Video
)
"Midnight Movies - the '80s Part 1" - The Fine Arts Theater, the Unicorn, the Guild, the Academy, the Loma and La Paloma, the Ken Cinema, the Strand in OB - for a time, the midnight movie crowd was its own sort of stoner subculture. Several historic cult movie events happened right here in SD, including the first-ever audience participation performance along with Phantom of the Paradise.... http://www.sandiegoreader.com/weblogs/bands/2008/nov/09/more-on-brick-by-bricks-new-hip-hop-showcase-plus-/
---
************************************************************
"Why Jackson Browne Hates Former Reader Contrib Richard Meltzer" - The first time Jackson Browne was profiled Rolling Stone [June 22, 1972], Richard Meltzer did the interview. When Meltzer called the singer "one hell of a prototype sex symbol for the gay rock underground," Browne was VERY unhappy....  http://www.sandiegoreader.com/weblogs/bands/2008/nov/09/more-on-brick-by-bricks-new-hip-hop-showcase-plus-/
************************************************
 "Do Venues Need Permission to YouTube Your Band?" - Yet another reason to stress about intellectual property rights on the internet. http://www.sandiegoreader.com/weblogs/bands/2008/aug/27/collecting-local-music-price-guide-part-3-plus-stp/
*************************************************
 "Revenge Club Does Vegas" - And lives to tell! http://www.sandiegoreader.com/weblogs/bands/2008/aug/27/collecting-local-music-price-guide-part-3-plus-stp/
*****************************************************
 "Vintage Synth Collector" - John Goff of Aspects of Physics is always in the mood to Moog - he's got a jones for classic electronics, and he plays a mean bagpipe, too!   http://www.sandiegoreader.com/weblogs/bands/2008/aug/27/collecting-local-music-price-guide-part-3-plus-stp/
******************************************
 "Local Woman Illustrates David Bowie Storybook" - She bought the rights to an obscure old album, and built a Bowie book from it! Even comes with a Bowie CD ------    http://www.sandiegoreader.com/weblogs/bands/2008/aug/27/collecting-local-music-price-guide-part-3-plus-stp/
**********************************************
 "Secret (Crime)Story of a Band Name" - the felonious tale of local badboys Bad Sticky Ant Gas ------    http://www.sandiegoreader.com/weblogs/bands/2008/aug/27/collecting-local-music-price-guide-part-3-plus-stp/
**********************************************
 "Neighbors From Hell" - and you thought living next door to an unemployed drummer was bad.     http://www.sandiegoreader.com/weblogs/bands/2008/aug/27/collecting-local-music-price-guide-part-3-plus-stp/
************************************************
 "Bart Mendoza's Old Guitar" - Shambles/Manual Scan guitarist's old axe takes on a new life.      http://www.sandiegoreader.com/weblogs/bands/2008/aug/27/collecting-local-music-price-guide-part-3-plus-stp/
***************************************
 "Stone Temple Pilots Comics" - STP, cool or no?      http://www.sandiegoreader.com/weblogs/bands/2008/aug/27/collecting-local-music-price-guide-part-3-plus-stp/
***************************************
 "Courtney Love's 12-Step Plan For Stardom" - The comic that got me fired by Larry Flynt at Rip Magazine! How was I to know they'd just hired Love to play his wife in a movie?        http://www.sandiegoreader.com/weblogs/bands/2008/aug/27/collecting-local-music-price-guide-part-3-plus-stp/
********************************************
 "Prong Comics"  Hand colored, none of that computer crap.  http://www.sandiegoreader.com/weblogs/bands/2008/aug/27/collecting-local-music-price-guide-part-3-plus-stp/
***************************************
 "Rob Zombie Comics"  Hand colored, none of that computer crap.  http://www.sandiegoreader.com/weblogs/bands/2008/aug/27/collecting-local-music-price-guide-part-3-plus-stp/
******************************************
Like this blog? Here are some related links:
OVERHEARD IN SAN DIEGO - Several years' worth of this comic strip, which debuted in the Reader in 1996: http://www.sandiegoreader.com/photos/galleries/overheard-san-diego/
FAMOUS FORMER NEIGHBORS - Over 100 comic strips online, with mini-bios of famous San Diegans: http://www.sandiegoreader.com/photos/galleries/famous-former-neighbors/
SAN DIEGO READER MUSIC MySpace page: http://www.myspace.com/sandiegoreadermusic
JAY ALLEN SANFORD MySpace page: http://www.myspace.com/jayallensanford