Cattle Decapitation Veggie Burgers, plus History of San Diego Music Parts 1 thru 7
Maybe veggieburgers earn you good karma points?
---
GET YOUR CATTLE DECAPITATION VEGGIE BURGERS!
Cattle Decapitation recently posted this notice on their MySpace blog:
"CATTLE DECAPITATION BURGERS! You heard that right! Tucked away in San Diego's South Park community is Hamilton's Pub and Café, who now boast a delicious veggie burger called the Cattle Decapitation!"
"Inspired by the local veggie gore band of the same name, the burger's homemade all-vegan patty is a scrumptious mix of black beans, garlic, corn, potatoes and Hamilton's secret mix of spices! Add some lettuce, tomatoes, onions and vegan PCS sauce (stands for 'Phil Collins sucks'), this burger is simply the best damn veggie burger in town! Comes with excellent homemade pub chips and a bonus side of vegan sweet coconut curry sauce."
"If you live in San Diego or are visiting soon, stop by and grab one!"
At $7.50 per giant burger, brimming with veggie goodness, seems worth it just for the karma points!
Hamilton's Pub & Café -- 1517 30th St (between Beech St & Cedar St) -- (619) 238-5637
www.hamiltonstavern.com


The Cattle Decapitation burger:



Travis from Cattle Decap gorging the onslaught:



From the Hamilton's ordering screen:

CATTLE DECAPITATION will release its new album, The Harvest Floor,
on January 20 in North America; January 30 in Germany, Austria, Switzerland and Italy; and February 2 throughout the rest of Europe via Metal Blade Records.
The new album was mixed with producer Billy Anderson (Mr. Bungle, the Melvins) at Sharkbite studios in Oakland.
According to the group, "Sonically, the band has managed to finally capture and accentuate its live intensity that we've become known for and has created one hell of an album from start to epic finish! Conceptually, its misanthropy shall go unmatched. This is it, humans... ferocity at its finest."
Regarding the album title and packaging, the band is quoted at http://www.blabbermouth.com
  saying "The actual title refers to the area of a slaughterhouse where the animal (of course in our case it always means the HUMAN) begins the agonizing process of death, usually done with a bolt to the forehead or a slice to the throat. The Harvest Floor is a fitting title for an album laden in gore and the anti-human metaphors and sentiments Cattle Decapitation fans have grown to know and love. Artwork by Wes Benscoter shows the outside of a large slaughterhouse/factory of doom and gloom with the general public being herded inside to meet their demise. The inside of the album layout reveals what's really inside that slaughterhouse: our misanthropic heroes of GORE (not core) at another hard day of work!"
The Harvest Floor also contains an enhanced portion which sports an iPod-ready documentary titled "Pandemic: The Damnation Epic - The Making of The Harvest Floor," which pretty much makes the new production an apocalyptic multimedia epic!
The song "A Body Farm" is available for streaming here: http://www.myspace.com/cattledecapitation
The new CD features guest vocal appearances by Ross Sewage (Impaled) and Dino Sommese (Dystopia). There is also a special appearance by Jarboe of Swans, lending her haunting voice to the death-dirge title track. Jackie Perez Gratz (Amber Asylum) graces a couple tracks with her electric cello.
A press release for Cattle Decapitation says the band "brings forth the ideas of vegetarianism with the utmost brutal approach in expression, both musically and imagery. [Their] sound will bring elements of older death/grind, inbred with utterly impossible low vocals, while being stabbed by immense drumming."
The group is known for wearing masks made of beef jerky onstage, an apparent statement regarding the trivialization of animal remains for human consumption.
Originally formed as a member-swapping side project of the Locust (drummer Dave Astor founded the Locust, and former Cattle Decapitation guitarist Gabe Serbian now plays drums in the band), their remastered Human Jerky CD is enhanced with bonus CD-Rom-type content playable on any computer, such as live footage from the jerky mask shows, downloadable desktops, and a link to the band's website. Song titles on the CD include "Colon Blo," "Constipation Camp," "Roadkill Removal Technician," and "Parasitic Infestation (Extracted Pus Mistaken for Yogurt, and Gargled)."
2004's Humanure album was banned in many retail outlets due to the cover illustration of a cow excreting human remains. The band's experimental leaning on this record reared its head in the form of a ten-minute-long track constructed almost entirely of slaughterhouse field recordings. Then, the band was signed to big-time Metal Blade records, home of Mercyful Fate and King Diamond.
Says Cattle vocalist Travis Ryan, "Being on Metal Blade Records allows us to reach a higher level of exposure and ability to play in places and in front of crowds that we wouldn't normally be able to, and that is something we need right now."
The group's debut for Metal Blade, To Serve Man, was named after a classic episode of The Twilight Zone TV series wherein nine-foot tall alien "Kanamits" utilize an intergalactic cookbook to make lunchmeat out of human beings.
Between more tours, Cattle Decapitation recorded 2005's split 7 shared with the canine-fronted grindcore oddity Caninus. This material saw a return-to-form in terms of song lengths but introduced an increasingly diverse range of extreme metal. This laid the framework for 2006's full-length Karma.Bloody.Karma.
In Ryan's words at the time, "this will be the most nihilistic, pessimistic and hateful record weve ever done lyrically. Musically, imagine the Caninus split material, just longer in every way". The album features guest appearances by Joey Karam (the Locust) and John Wiese (Bastard Noise) and production by Billy Anderson (Swans, Mr. Bungle, Melvins).
Singer Travis Ryan says he smuggles band merchandise (shirts, stickers, and more) into shows when he is on tour so that the band doesn't have to pay the traditional 20-percent cut to the promoters. "They count you in at the beginning, and they count you out at the end. Let's say you have 30 shirts less, you pay them 20 percent of what those shirts sold for."
Cattle Decapitation toured worldwide behind their album Karma.Bloody.Karma, released in July 2006 via Metal Blade Records. The CD was produced by Billy Anderson (Swans, Mr. Bungle) and features guest appearances by Joey Karam (the Locust) and John Wiese (Bastard Noise).
The band was honored in the "Best Hard Rock Band" category at the 2006 San Diego Music Awards. They've been nominated for two awards at the 2007 SDMAs: "Best Hard Rock" and "Best Hard Rock Album."
In January 2008, the band finally found a permanent drummer in David McGraw (formerly of Sleep Terror). On Halloween Night, Cattle Decapitation filmed a new video at The Che Café.
http://www.cattledecapitation.com
---
---
SHARON HAZEL IS  NOT  TRACY CHAPMAN
"Please do not make comparisons to Tracy Chapman," says acoustic singer/songwriter Sharon Hazel in her press kit.
Contacted via email for an explanation, she says "Don't get me wrong. I highly respect Tracy Chapman as a musician and songwriter. I have no problem being compared to her musically. In fact, it is an honor. The problem is that I don't believe my music sounds like hers."
"I have found that people who compare me to her are only doing so visually, not audibly. When I then ask 'What exactly about my music sounds like hers?' there is a struggle for a valid musical comparison. When I ask audience members, more times than not, they do not think we have the same style."
Hazel, who lives in University Heights, elaborates. "Put it like this: A new ice cream comes out that looks just like chocolate, and based on looks, everyone describes it as chocolate. Then, many people are going to think they already know what it tastes like, and therefore, they do not try it. I just want my music to be listened to with an open mind, as all music should. I realize you guys have to make a comparison for your readers, and if your comparison is indeed musical, thank you."
Hazel – who was recently profiled in Performer Magazine – is signed to local label Crumb Records, which plans to release her debut album next year. She appears October 17 at Lollicup, in Escondido.
http://www.myspace.com/sharonhazel
---
LINDSEY YUNG'S HOT TURTLE LOVE
(Yung with turtle friend)
"I'm obsessed with Maui, and visit up to five times a year to swim with the sea turtles," says singer-songwriter Lindsey Yung. "I have an unexplainable connection to sea turtles. Aside from the fact that I think they're the most majestic, graceful creatures I've ever seen, I can't put into words how amazing it is to swim with them. The first time I spotted one was from the shore. I began screaming and jumping up and down. Yeah, I got some funny looks."
"I grabbed my snorkel and mask and jumped into the water. As I was swimming out, a huge turtle swam over to me, and stopped beneath me as I was flapping about. I looked down, locked eyes with him, and it seriously changed my life. The turtles and I have been spiritual homies ever since."
Yung says her Maui adventures have also brought her face to face with manta rays, dolphins, humpback whales, and at least one octopus.
She describes a different kind of creature connection made recently here in San Diego. "I got hit on by a guy the only time I've ever played a gay bar," she says of a gig at Hillcrest's Brass Rail. "I thought I was safe, but I was really caught off guard with that one. After my set, this guy was making eyes at me. He kind of pulled me aside, and I remember a bunch of saccharine comments about my music. He asked me to have a drink with him, and I very politely turned him down."
Her guess as to why such an unlikely infatuation developed in a gay bar? "Hello? Because my music is just so amazing that people can't help but fall in love."
Yung's new 10-song album Opal Essense is scheduled for release next week, with a CD release party at Lestat's on October 4.
---
WHEN SCOTT WILSON WAS GLAM
"I walked away from this style of music in 1994 and never looked back," says acoustic singer/songwriter Scott Wilson, whose earliest recordings with AOR glam band VFX are being sought for reissue by Retrospect Records in Las Vegas. "That's Album Oriented Rock, not Aging Old Rockers," says Wilson. "Nobody was more surprised than me that people still listened to that type of music…I had no idea anybody remembered a CD I released 20 years ago."
Wilson says VFX was one of many bands knocked out by Grunge. "When our second CD was released in '93, Nirvana was going strong. That wiped out what one record executive once told me was all those W bands, [like] Warrant, Winger, and Whitesnake." That album, The Next Step, hit number one on the Imports Chart in England's Kerrang Magazine, as Wilson toured Europe with the band in late 1993/early 1994.
"I've been busy rummaging through my storage room looking for old masters and forgotten videos," says Wilson, who moved to San Diego in 1997 and pursued acoustic balladeering. "It's been a strange experience." Some of the vintage spandex and cosmetic-heavy VFX videos have been uploaded to Wilson's YouTube channel, Metapunker. "They're possibly [worth] a good laugh. I don't regret doing the music that I did, or dressing up in strange costumes. Some of the pain and embarrassment has faded away, and now only laughter remains."
"I haven't decided if I'm going to let them release the CDs yet," says Wilson. "When I started digging through the storage room and talking to some of the former band members, it brought up a lot of buried issues and feelings that I assumed I had let go of. Which, of course, I hadn't. So I'm deciding whether I really want to reissue those CDs again, or let them stay part of the past."
Wilson cites his main musical influences as the Beatles ("seventh chords"), Nirvana ("grooves"), and Yes ("harmonies"), but nowadays the founding member of the Gandhi Method -- and former bassist for Cathryn Beeks -- would just as soon plug into a video-editing board as an amp. He's worked on music videos, concert films, and documentaries.
This film-making savvy served Wilson well when it came time to shoot a video for the song "Coffeehouse 101" from his 2005 CD Kaleidoscope's End. "We ended up with around 50 performers in [my] video, many of them local, each one lip-synching a different line from the song," says Wilson. Footage was shot at Lestat's, Twiggs, the Hot Monkey Love Café, and other local spots. Cameo appearances include Gregory Page, Dave Howard, Bart Mendoza (the Shambles), Mark DeCerbo (Rockola, the Steely Damned), and a who's who of local talent that even the most plugged-in of scenesters would be hard pressed to fully identify. "I couldn't time it right to get the Locust in there, but I [taped] most everybody else I sought out," says Wilson.
"Some people -- for instance, Robin Henkel and Carlos Olmeda -- were very comfortable with the camera. Some weren't, and I include myself in that bunch. Everyone brings their own personalities to the table, and people relate to the camera in such different ways that it becomes sort of a sociological experiment in overcoming embarrassment."
---
THE HISTORY OF SAN DIEGO MUSIC - PARTS 1 THRU 7
 Part One: San Diego's First Rock Stars - Rosie and the Originals: In mid-December 1960, "Angel Baby" by National City-based Rosie and the Originals hit number five on the Billboard Hot 100, remaining on the charts for twelve weeks. Singer Rosie Hamlin wrote the lyrics while a 14 year-old student at Mission Bay High School... http://www.sandiegoreader.com/weblogs/bands/2008/sep/26/sharon-hazel-is-not-tracy-chapman-plus-lindsey-yun
---
 Part Two: John Lennon Loves Rosie - guest blog by Bart Mendoza: John Lennon had a thing for Rosie & The Originals. He considered their debut single, "Angel Baby / Give Me Love," to be one of his all time favorite records and often spoke of the songs... http://www.sandiegoreader.com/weblogs/bands/2008/sep/26/sharon-hazel-is-not-tracy-chapman-plus-lindsey-yun
---
 Part Three: The Brain Police - San Diego's Psychedelic '60s Cops: The Brain Police were a local psychedelic garage band who, in the late sixties, essentially spun-off from the group the Man-Dells. Guitarists Rick Randle and Larry Grant and bassist Norman Lombardo were all still in junior high when that group released its first single in 1965, "Bonnie" (with "Oh No" on the flipside)... http://www.sandiegoreader.com/weblogs/bands/2008/sep/26/sharon-hazel-is-not-tracy-chapman-plus-lindsey-yun
---
  Part Four: The Tell-Tale Hearts - Gone For Good, Or ???: The Tell-Tale Hearts evolved in the early '80s from an earlier band called the Mystery Machine, featuring Mark Z (later of Manual Scan and the Shambles). Though the group split in 1986, they later found themselves the stuff of garage band legend.  http://www.sandiegoreader.com/weblogs/bands/2008/sep/26/sharon-hazel-is-not-tracy-chapman-plus-lindsey-yun
---
   Part Five: The Monroes - Inside Story Of A Local One Hit Wonder: This lengthy detailed feature chronicles the life and times of the band behind the '80s hit "What Do All The People Know." With exclusive interviews, covering the band's inception through what the members are up to today...    http://www.sandiegoreader.com/weblogs/bands/2008/sep/26/sharon-hazel-is-not-tracy-chapman-plus-lindsey-yun
---
 Part Six - Remember Puddletown Tom?: "The San Diego sound of old was a working class and slightly-depressed sound," says documentary filmmaker Jensen Rufe, who from1991 to 1996 played around town with Puddletown Tom...    http://www.sandiegoreader.com/weblogs/bands/2008/sep/26/sharon-hazel-is-not-tracy-chapman-plus-lindsey-yun
---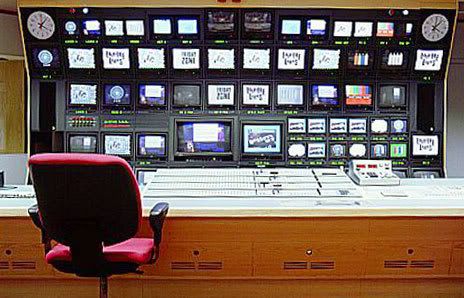 Part Seven: Do-It-Yourself-TV - A History Of Local Public Access Music Shows: One of the many things we can either thank or curse the U.S. Congress for is public access television. In the 1970s, as TV cable companies were growing into regional monopolies, Congress mandated that larger cable providers must put aside channels for public-produced community programming...    http://www.sandiegoreader.com/weblogs/bands/2008/sep/26/sharon-hazel-is-not-tracy-chapman-plus-lindsey-yun
---
---
Like this blog? Here are some related links:
OVERHEARD IN SAN DIEGO - Several years' worth of this comic strip, which debuted in the Reader in 1996: http://www.sandiegoreader.com/photos/galleries/overheard-san-diego/
FAMOUS FORMER NEIGHBORS - Over 100 comic strips online, with mini-bios of famous San Diegans: http://www.sandiegoreader.com/photos/galleries/famous-former-neighbors/
SAN DIEGO READER MUSIC MySpace page: http://www.myspace.com/sandiegoreadermusic
JAY ALLEN SANFORD MySpace page: http://www.myspace.com/jayallensanford