More on Brick by Brick's New Hip-Hop Showcase, plus YouTube Copyrights, Neighbors From Hell, more
Kayo, Young Mass, PlayB and more
Contents
1 - Brick By Brick Launching New Monthly Hip-Hop Event 11-20, plus Jimmy Powers Seeking Hip-Hop Promoters and Sponsers
2 – Midnight Movie History: the '80s: Phantom of the Paradise Makes History in San Diego
3 – Where Are the Local Linkin Park Fans? And why are they such a-holes?
4 – Why Jackson Browne Hates Former Reader Contrib Richard Meltzer
5 - Collecting Local Treasures: A Price Guide
6 - The Day Happy Hare Got Ritchie Valens to Play Clairemont High
7 - Do Venues Need Permission to YouTube Your Band?
8 - Revenge Club Does Vegas (And Lives to Tell)
9 - Vintage Synth Collector
10 - Local Woman Illustrates David Bowie Storybook
11 - Secret (Crime)Story of a Band Name: Bad Sticky Ant Gas
12 - Neighbors From Hell
13 - Bart Mendoza's Old Guitar Takes On New Life
14 - Stone Temple Pilots Comics: "Cool or Uncool?"
15 - Courtney Love Comics: "12 Step Plan for Stardom
16 - Prong Comics
17 - White Zombie Comics
---
BRICK BY BRICK'S NEW MONTHLY HIP-HOP EVENT
Brick by Brick's new monthly hip-hop showcase Live – MassFyre Presents debuts November 20, featuring up to nine acts allotted 20 minutes each to throw down.
 "The concept was conceived while attending this year's San Diego Music Awards," says 40oz Chris, who co- books the series with hip-hop artists Young Mass and Kayo.
"Mass approached me from a smoked-out truck in the Viejas parking lot with the idea. Apparently, his entourage was smoking a high-grade tobacco called Humboldt County Golem, and chugging Jager Bombs…After Mass broke down the idea, we all agreed that it is a shame so many great hip-hop artists in San Diego get little to no chance to shine live. Kayo and I put together the plan, scheduled a meeting, and were ecstatic to score a residency."
Chris invites aspiring performers to contact him at [email protected].
 "[Our] focus will be on booking the freshest and most active of underground, independent, and developing artists, from all parts of the city," he says.
DJ Mackdread hosts the inaugural edition of Live – MassFyre Presents at Brick by Brick on Thursday, November 20. Young Mass and Kayo will perform, along with O.C.T./Outta Control, Pac 10, One Hunned, Vision, Ace the General, Kalifornia Bears featuring Bucky Adams, and Play B.
40 Ounce Chris emailed on November 9 to add "Female performer Vision will be celebrating her birthday at the show! The group Outta Control will be coming off the road from Reno, NV, and will include a live drummer and guitarist. The group Pac 10 was nominated along with Young Mass for Hip-Hop Album of the Year at this years SDMA's. And performer One Hunned owns OneTouch Airbrush in Parkway Plaza."
http://www.myspace.com/massterpiece                                                                    http://www.youngmass.com                                                                                http://cdbaby.com/cd/kayomusik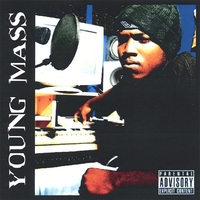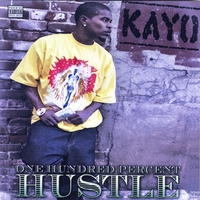 HIP-HOP PROMOTER SEEKING SPONSORS AND COLLABORATORS - an open letter from Jimmy Powers
My name is Jimmy Powers, and I am an active member on the front lines of the growing San Diego hip-hop Scene, as well as an established event promoter. I send this email seeking support from your organization for an event I have begun planning to benefit the less fortunate in our city.
My plan with this event is to help raise awareness by making a positive impact on the community and showing people that hip-hop does not always need to be viewed in a negative light. I have planned, organized and managed around 20 live music events this year without incident at numerous venues throughout the city, with turnout ranging from 75-200 people.
The premise of this event will be too offer free entrance to individuals who commit the selfless act of donating clothing and food @ the door which would usually demand a cover charge. I would like to title the event " Bundle Up" and I already have 5 live acts willing to participate(with 2 of them being signed to major independent record labels), and a centrally located venue to host the event with a capacity of 300 people comfortably.
Please, if there is any other information that I can provide to make my idea become a reality do not hesitate to ask. I can provide references from Club Owners/Talent Buyers of my performance as an event organizer if necessary as well. I am seeking any assistance because I do tackle these events by myself with no assistance and anything that can be offered whether it be financial support to cover event promotion overhead (flyers, and advertising) or volunteers to help with collection of the donated goods.
I appreciate any consideration you may give this request. I can be reached directly at 619-395-1151 anytime of the day to answer any question or concerns you may have.
Jimmy Powers
619-395-1151 ---- Fax 858-597-9050                        http://www.myspace.com/jpowers
---
---
MIDNIGHT MOVIES, A LOCAL HISTORY: The '80s Part 1
July 29, 1983, Ken Cinema: First Known "Shadowcast" Fan Participation at a screening of Phantom of the Paradise!
The Rocky Horror Picture debuted as a midnight movie at OB's Strand Theater in 1977 – soon enough, devotional fans were showing up night after night to shout over the dialogue and wing wacky props at each other's heads, some even dressing up as characters from the movie and miming scenes in front of the screen.
Calling themselves "castmembers," these folks apparently liked to photograph themselves a lot, judging from this online scrapbook put together by a longtime castmember from the film's 10-year run (beginning 1984) at the Ken Theater. http://www.rassoodock.com/rocky/reunion.html
Former local Michael Reed, who runs Deep Shag Records, was one of those Rocky Horror cast members. Reed spearheaded a cast reunion at the Ken awhile back, and the aforementioned (and aforelinked) website has an area devoted to chronicling those years of "shadowcasting" (ie miming screen performances).
"I was still in junior high in the early '80s and didn't join up with Rocky Horror until I was about 15 or 16," says Reed. His scrapbook includes plenty of photos of men in lingerie, women with rayguns, tuxedoed Transylvanians, and balding hunchbacks.
Also onsite is updated biographical information about "found people," longlost castmembers who probably stopped pelvic-thrusting years ago, other than maybe for childbirth or closing the car door with an armload of groceries.
The Ken Cinema also hosted the world's first known shadowcast of the cult movie classic Phantom of the Paradise.
On July 29th, 1983, the Paul Williams rock musical played on a double bill with the Rocky Horror semi-sequel Shock Treatment. Later the same night at midnight, Rocky Horror screened, for quite a few of the same people who'd come for the earlier double feature ----
I saw this screening shortly after I moved to a place near the theater. There were people dressed as characters from both films, miming in front of the screen - I've always been under the impression several or most of them were also Rocky Horror "cast" members, as I recognized a few from the midnight shows.
There were more of them during Shock than Phantom, and there was more choreography for Shock, but their attempts to start audience chant-alongs were pitiful, as they seemed to be the only people there who'd seen the film (such as it was).
The Phantom phans had some good costuming but I think they only stood up and mimed during the musical numbers. I wish I could remember if their Phoenix did the Chicken Dance, but I wasn't paying much attention to them - the word that comes to mind is "halfhearted," that's what the performances seemed to be. They weren't getting cheered or accompanied, so they just kind of awkwardly stood up once in awhile, acted odd, and either sat back down or wandered off. A few great costumes tho –
My most distinct memory of the evening is when my date and I first walked past the ticket booth and into the theater. We hadn't even got past the snack bar yet, and a guy dressed as Winslow/Phantom came swooping down the velvet trim staircase, leaping over the rail and making a spectacular entrance to oohs and ahhs, and then running off into the theater all squirrelly, as if being pursued.
I remember my date and I said "Whoa, this could be pretty cool!" But, inside the screening room, it never again hit that high, at least for the two of us -----
("Real Phantom to the left of me, phake Phantom to the right....")
One of the newpapers had an ad for this screening that read "Come dressed as your favorite character" or something akin - big Rocky fans, that's what got our interest. We had a bunch of weeklies that would have been running display ads, which were a lot more detailed than the Ken's monthly flyer, with the entire month schedule.
How do I KNOW the Ken screening was probably the world's first Phantom shadowcast? Because that's what I'm told by Ari, the ultimate Phantom of the Paradise fan, expert, archivist, and convention promoter ----
Ari runs a Phantom website, swanarchives.org, with an amazing collection of material including long-lost outtakes. "What you witnessed," he emails me, "may well have been the first - and possibly only - instance of anyone shadowcasting this particular film prior to last year [2007], when it was ill-advisedly done at a Rocky Horror convention of some kind, by people who -- apparently mistakenly -- believed themselves to have been the first to ruin the Phantom experience for onlookers in this manner."
Ari is the first person to make me aware of the term "shadowcast." "I didn't invent the term, though I may be responsible for (mis)using it as a verb. I think the Rocky Horror people describe their casts as 'shadow casts,' and I appreciate the double meaning there, that they cast shadows on the screen, as they shadow the movements of the authentic cast. It seems like a pretty good term to me."
"In my experience," says Ari, "while people often went to Phantom screenings in costume, Phantom shadowcasting Was Not Done. It makes sense, to a degree, for Rocky: They're going to the same film week after week, everybody there has seen it a hundred times, and you're not going to miss anything you haven't seen before if a bunch of narcissists are clomping around on the stage in their mothers' underwear blocking your view of the screen. But Phantom is shown theatrically so rarely - and, historically was shown so rarely - that I think people who went actually wanted to see the movie, and would've been upset at the interference from the shadowcasters. I know I would…it seems rude, self-involved, and disrespectful to me, as well as alarmingly similar to mime."
(Original poster art by comic book star Neal Adams and final version by Richard Corben, courtesy http://www.swanarchives.org)
While theatrical screenings of Phantom are quite rare, this wasn't always the case in San Diego. In fact, our city may well be the biggest hotbed of Phantom Phandom outside of Winnipeg, Canada (where the movie somewhat mysteriously sold out theaters for months, much later prompting the cast to attend Phan conventions there).
Phantom of the Paradise made its theatrical premiere on Halloween, 1974. One full year later, on 10-31-75, an ad in the San Diego Union shows that Phantom, with the Legend of Hell House, was playing at downtown's Balboa Theater, at the Vogue, at the Village, AND at the Clairemont Theater, as well as at no less than three area drive-ins: the Campus, the Harbor, and the Pacific! (ad courtesy http://www.myspace.com/sandiegocinerama)
"I'm amazed that it was playing simultaneously at so many theaters in one town!," says Ari. "We did the Phantompalooza conventions in Winnipeg, but it sounds like maybe we should have chosen San Diego."
When Ari and a few other folks put on the Phantompalooza events several years back, the second event was the first time the entire surviving cast had reunited.
"We screened the film; Paul Williams and his band put on a concert and played a bunch of the songs from Phantom (as well as others from Paul's catalog); Jessica Harper, backed by Paul's band, sang Old Souls; the Juicy Fruits (who had to re-learn their choreography the night before) sang their three songs backed by a live band; and Gerrit Graham performed Life at Last (which in the film had been dubbed by a guy named Ray Kennedy). We also had the world premiere of the Paradise Regained featurette, from the French special edition Phantom DVD, introduced by its director."
"It was a blast! We had almost 2,000 in attendance, from all over the world, and the cast was flabbergasted to see that this work they had done 30 odd years ago, which they had thought was forgotten, has been held dear by so many for so long. It turns out that staging the event was the easy part. Much tougher was convincing the cast that we were for real, and not a bunch of nutcases who wanted them to fly to the middle of nowhere in Canada, and that they wouldn't be embarrassed to attend."
"The most gratifying aspect of the whole thing is that the various cast members, who hadn't seen each other for about 35 years, got to hang out together for a few days, and renewed their friendships. They're now part of one another's lives on a regular basis; some are working on projects together, they're showing up at one another's (second or third!) weddings, socializing together, etc. It's been very nice to watch, and feel in a small way a part of."
"And it's slick as snot to be on a first name basis with all the icons of your childhood, too; can't forget that!"
There were three separate Phantompaloozas, each a year apart. "The first had Bill Finley (the Phantom) and Gerrit Graham (Beef)," says Ari. "The second had the entire cast; and the last, which was really intended just for locals, was essentially the DVD release party for the DVD-set."
Recently added to the Swan Archives are bits of exclusive long-lost footage from the film, never before seen by anyone, including deleted footage that had to be removed because of Led Zeppelin's Swan Song threatening to sue over the movie's villain Swan using the same name.
Amazing stuff - you can find it here:
http://www.swanarchives.org/Production_Fiasco.asp
http://www.swanarchives.org/Production_Outtakes.asp
Here's the original movie trailer for Phantom - if you haven't seen this Brian DePalma film, the trailer sums it up far better than any review ever could.
This fan-made trailer is longer and features more great music, as well as Rod Serling-style narration:
Finally, here's Jessica "Phoenix" Harper at Phantompalooza, singing "Old Souls" - man, I fall in love with Jessica all over again every single time I hear this:
 http://www.myspace.com/kencinema
  Midnight Madness @ The La Jolla Village Cinemas
COMING UP IN MIDNIGHT MOVIES THE '80s PART TWO: Midnight movie culture takes over the Fine Arts, the Guild, the Unicorn, the Ken, the La Paloma, the Roxy, and the Strand in O.B. ----- Song Remains the Same, Pink Floyd at Pompei, the Shout, Times Square, Zabrinskie Point, El Topo, Eraserhead, Pink Flamingos, Faster Pussycat Kill Kill…………break out the sneak-a-toke and lock up the snackbars, kids, here come the midnight munchers!!!!!
---
WHERE ARE THE LOCAL LINKIN PARK FANS????
And why are they such a-holes?
On the third Monday of every month, International Linkin Park Meetup Day is held for fans to get-together "in up to 600+ cities", according to linkinpark.meetup.com. I decided to check the website and see if band fans were planning a meetup in San Diego this month, hoping to crash and report.
On the homepage, I found that 1,099 Linkin Park fans have signed up to swap information about fan meetups worldwide. Of 100 cities listed with members, the U.S. city with the most members is Chicago at #6 (24 fans). Singapore is at #2 with 70 registered fans.
At #1 is Kuala Lumpur, in Malaysia, a hitherto unsuspected hotbed of Linkin lovers with a whopping 217 members.
San Diego is ranked #25, with seven fans subscribed. It was ranked #31 but I became the seventh member, necessary to find out about a local meetup, boosting our city's ranking up to the same level as Paris, Liverpool and Buenos Aires.
Area members have narrowed down a potential meetup location to two places – a coffeeshop near SDSU is pitched as having "large coffee and slice of cake only $4.50", while a "Local Eatery" on 4th Avenue has "$8 local beer and $6 Bud pitchers." There's nothing listed yet to recommend a third possible locale.
I find no evidence that a Linkin Park meetup has ever happened in San Diego, and nobody has agreed to an upcoming date at any the proposed locales yet.
Reading the message board, it appears local members are unenthused about actually meeting up, aside from an unspecific bulletin board post from bdority saying "Lookin to hook up" (no reply was posted).
So I posted a message asking the group "Has anyone on this list ever had a meetup in San Diego? If not, I'm curious - why did you sign up for linkinpark.meetup.com if not to meetup?"
Local Linkin Park fans would seem to be as thin-skinned as they are anti-social and lethargic. Within 24 hours of my post, I received an email telling me my membership to linkinpark.meetup.com had been suspended, due to "membership complaints about flaming posts and inciting antagonism."
Jezz, I was just askin'.
---
---
WHY JACKSON BROWNE HATES FORMER READER CONTRIB RICHARD MELTZER
The first time Jackson Browne was profiled Rolling Stone [June 22, 1972], Richard Meltzer did the interview. Meltzer had earlier written about Browne in 1968, for the San Diego based Crawdaddy Magazine, praising the singer/songwriter for his "ethereally sublime" art. Browne's record company (and David Geffen) paid to fly Meltzer to L.A. for the sit-down and to watch rehearsals of Browne's first road-band in a North Hollywood recording studio.
"I thought it was an occasion for me to tell some of the old stories," Meltzer told rockcritics.com in an interview. "Jackson just didn't want to talk into a tape, didn't want to be interviewed. He thought [taping] was too formal....he wanted me to observe. It was like 'Capture me in life.' "
The article mentions incidents where Meltzer and Browne were hanging out at New York club The Dom with Velvet Underground icon Nico, a beautiful woman that Browne had a serious crush on at the time. Members of Nico's mostly-gay and/or transvestite entourage were said to have unnerved "innocent" Jackson Brown with homosexual advances, and Meltzer goes on to call the singer "one hell of a prototype sex symbol for the gay rock underground."
After publication, Browne was unhappy with the article. "His reaction filtered back," Meltzer says. "He thought the piece made him look too much like a punk… David Geffen, who had Asylum Records at the time, hated the piece, and basically they had me kicked out of Rolling Stone."
Browne was still seething about Meltzer when I interviewed him awhile back and the occasional Reader correspondent's name came up. "You have to understand that he was making fun of my whole fling with Nico, and this was serious stuff to me. I had just turned 18, my first time in a bar was seeing her and suddenly I was playing guitar for her and we were lovers and, I mean, at that time Richard was there a friend, we were just hanging out. For him to write about it later like it was a big gay cabaret and I'm the scared little lamb."
"Yeah, these were Andy Warhol's people, they were far out, I was scared of six foot [tall] transvestites coming up to me, wouldn't you be? But for Richard to make me out as this lust object of all the old New York f-ggots, I said it before, it was unprofessional. He wanted his story full of LSD and gays and the innocent lamb lining up for the slaughter and that wasn't necessarily MY story but he grafted it onto me anyways. I still don't appreciate it and you can tell him so."
(Meltzer at his best)
In February 2002, Jackson Browne joined with another Eagles lyricist, local songwriter Jack Tempchin, to sue the Eagles record label for $10 million dollars. The suit was over unpaid royalties due from the perennial hit record The Eagles – Their Greatest Hits 1971 to 1975, which at that point had sold over 25 million copies. All the parties, including songwriter J.D. Souther, reached a settlement in November '02.
"A lot of people believe that the creators of music don't need to be paid anymore," Tempchin told Blurt reporter Ken Leighton earlier this year. "If people are downloading albums for free, no one is getting paid.... Through most of my life, the copyright laws were working and songwriters were getting paid. But now that's all changing."
Local songstress Cindy Lee Berryhill has her own Browne story tell, from May 12th '07 -----
"Jackson Browne hung out with us after the show," she says of the "Songs Of Protest" event she hosted at L.A.'s club Largo. "After my little set, I introduced the next songwriter and made my way to the back of the room. On my way, someone at a table touched my sleeve and said 'That was great.' I patted them on the shoulder and whispered thanks. As I was walking away, I realized it was Jackson Browne!"
"After the show, Jackson came up to me and told me how much he loved the show, and I noticed he'd even bought a poster. I introduced him to my husband Paul Williams, who started the first rock magazine in 1966, Crawdaddy…Jackson looks at Paul for a minute and says 'Wow, I haven't seen you since you were fifteen years old.' They were both actually seventeen when they met in New York City, during that first year of Crawdaddy. So it was all very cool, and Jackson has shown an interest in joining us at one of the next shows."
"So the photo is, left to right, Stephen Kalinich, a poet and Beach Boys co-writer (Little Bird, Be Still), Jackson with the evening's poster in his hand, me, and Paul Williams."
More Songs Of Protest are planned. The multi-performer event is sponsored by Neil Young's web project "Living With War Today," which at this writing includes around 2,900 songs, ranked according to visitor votes. Berryhill's "When Did Jesus Become A Republican?" has climbed as high as number thirteen.
Other locals represented on Young's site include Joel Rafael, Mark DeCerbo of Four Eyes, and Reverend Madison Shockley, a pastor at Carlsbad's Pilgrim United Church of Christ in Carlsbad.
---
 "Collecting Local Music"  - an encyclopedia and price guide of local music collectables through the years.  http://www.sandiegoreader.com/weblogs/bands/2008/aug/27/collecting-local-music-price-guide-part-3-plus-stp/
---
 "The Day Happy Hare Got Ritchie Valens to Play Clairemont High" - Legendary local DJ reveals a lost chapter in the Valens story, when the rising rocker played the opening ceremony at Clairemont High. http://www.sandiegoreader.com/weblogs/bands/2008/aug/27/collecting-local-music-price-guide-part-3-plus-stp/
---
 "Do Venues Need Permission to YouTube Your Band?" - Yet another reason to stress about intellectual property rights on the internet. http://www.sandiegoreader.com/weblogs/bands/2008/aug/27/collecting-local-music-price-guide-part-3-plus-stp/
---
 "Revenge Club Does Vegas" - And lives to tell! http://www.sandiegoreader.com/weblogs/bands/2008/aug/27/collecting-local-music-price-guide-part-3-plus-stp/
---
 "Vintage Synth Collector" - John Goff of Aspects of Physics is always in the mood to Moog - he's got a jones for classic electronics, and he plays a mean bagpipe, too!   http://www.sandiegoreader.com/weblogs/bands/2008/aug/27/collecting-local-music-price-guide-part-3-plus-stp/
---
 "Local Woman Illustrates David Bowie Storybook" - She bought the rights to an obscure old album, and built a Bowie book from it! Even comes with a Bowie CD ------    http://www.sandiegoreader.com/weblogs/bands/2008/aug/27/collecting-local-music-price-guide-part-3-plus-stp/
---
 "Secret (Crime)Story of a Band Name" - the felonious tale of local badboys Bad Sticky Ant Gas ------    http://www.sandiegoreader.com/weblogs/bands/2008/aug/27/collecting-local-music-price-guide-part-3-plus-stp/
---
 "Neighbors From Hell" - and you thought living next door to an unemployed drummer was bad.     http://www.sandiegoreader.com/weblogs/bands/2008/aug/27/collecting-local-music-price-guide-part-3-plus-stp/
---
 "Bart Mendoza's Old Guitar" - Shambles/Manual Scan guitarist's old axe takes on a new life.      http://www.sandiegoreader.com/weblogs/bands/2008/aug/27/collecting-local-music-price-guide-part-3-plus-stp/
---
 "Stone Temple Pilots Comics" - STP, cool or no?      http://www.sandiegoreader.com/weblogs/bands/2008/aug/27/collecting-local-music-price-guide-part-3-plus-stp/
---
 "Courtney Love's 12-Step Plan For Stardom" - The comic that got me fired by Larry Flynt at Rip Magazine! How was I to know they'd just hired Love to play his wife in a movie?        http://www.sandiegoreader.com/weblogs/bands/2008/aug/27/collecting-local-music-price-guide-part-3-plus-stp/
---
 "Prong Comics"  Hand colored, none of that computer crap.  http://www.sandiegoreader.com/weblogs/bands/2008/aug/27/collecting-local-music-price-guide-part-3-plus-stp/
---
 "Rob Zombie Comics"  Hand colored, none of that computer crap.  http://www.sandiegoreader.com/weblogs/bands/2008/aug/27/collecting-local-music-price-guide-part-3-plus-stp/
---
Like this blog? Here are some related links:
OVERHEARD IN SAN DIEGO - Several years' worth of this comic strip, which debuted in the Reader in 1996: http://www.sandiegoreader.com/photos/galleries/overheard-san-diego/
FAMOUS FORMER NEIGHBORS - Over 100 comic strips online, with mini-bios of famous San Diegans: http://www.sandiegoreader.com/photos/galleries/famous-former-neighbors/
SAN DIEGO READER MUSIC MySpace page: http://www.myspace.com/sandiegoreadermusic
JAY ALLEN SANFORD MySpace page: http://www.myspace.com/jayallensanford